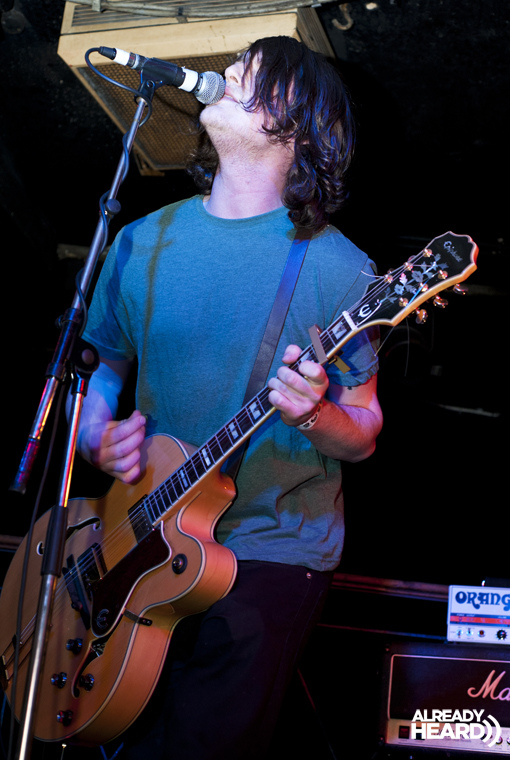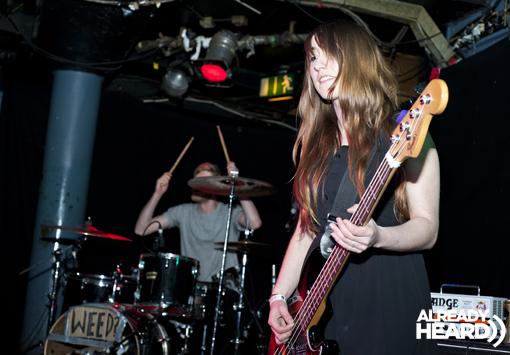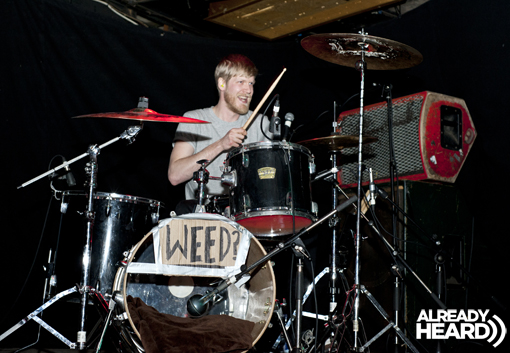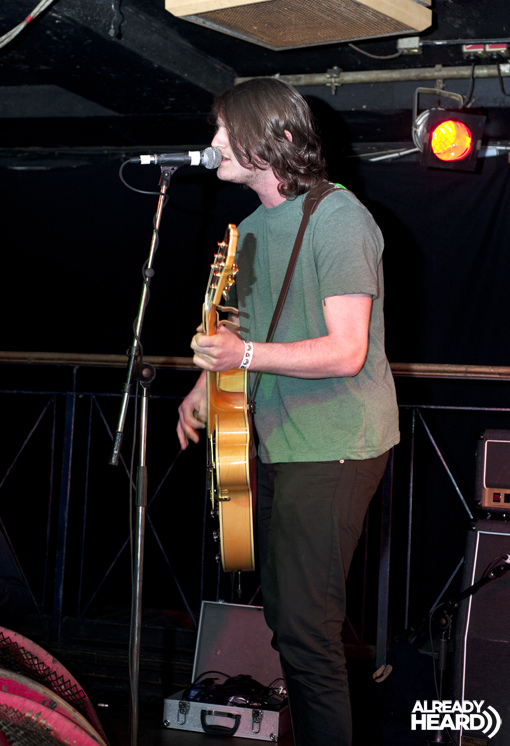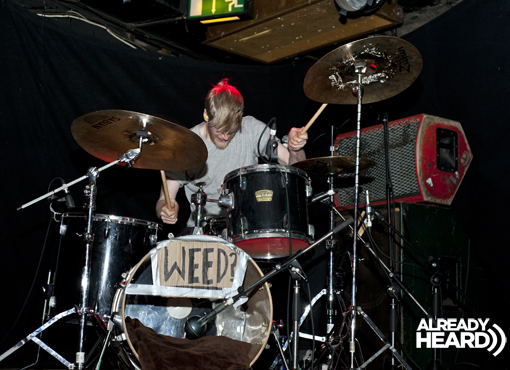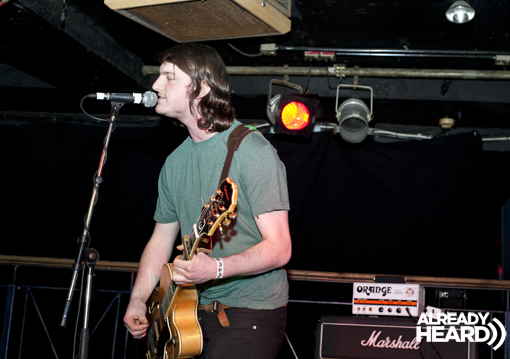 View on Flickr. Photos by Sarah Louise Bennett.
Unfortunately we arrive too late this evening to see Moose Blood (a combination of their late-ish addition to the bill and tonight's early start time) but we are down the front in time for the start of Great Cynics. It is a joyous set from these stalwarts of the London punk scene. Mixing earnest lyrics with infectious punk hooks, they certainly provide a warm welcome against the unfathomable March chill and a gloriously cheery sing along to open the night up. (4/5)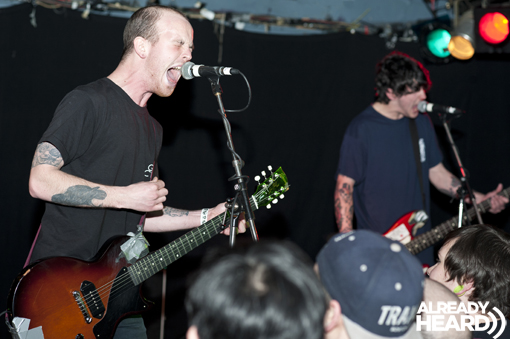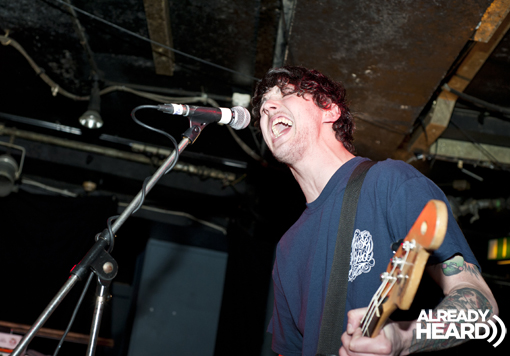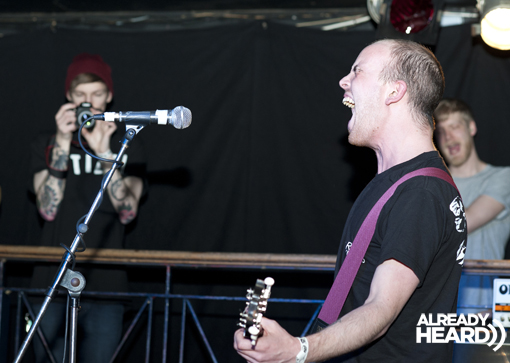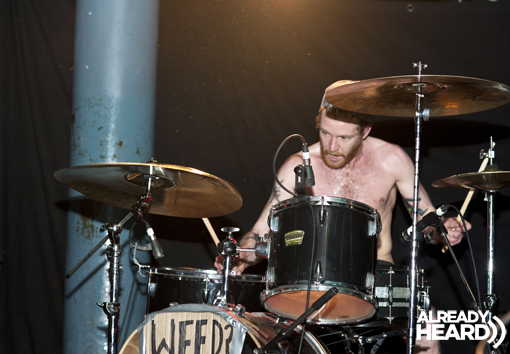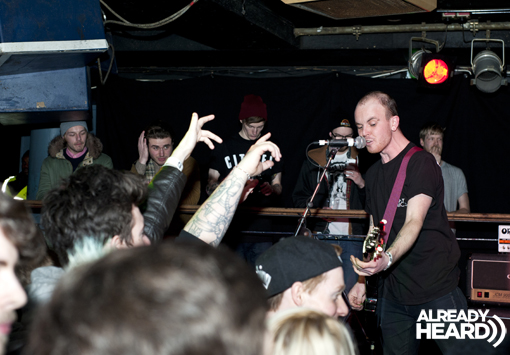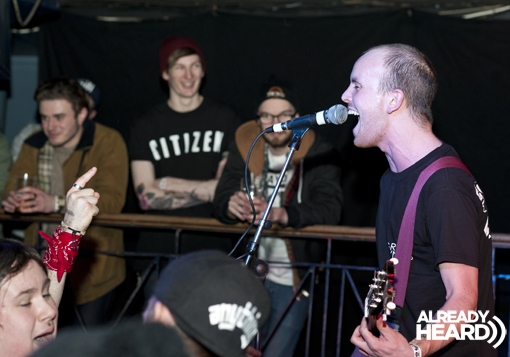 View on Flickr. Photos by Sarah Louise Bennett.
Up next are the mighty Gnarwolves and it is clear that their time is soon to come. They have been riding a wave of hype for the best part of a year now and with their debut album set to come out in a matter of weeks, it will only be a matter of time until Gnarwolves will be headlining shows like this (although this raises the question of who will replace them as the habitual support band on shows like this.) All joking aside the new stuff sounds powerful and tight, the band sound like the finished article live and the crowd go wild throughout the whole set. The good vibes peak as Iona from Great Cynics joins Gnarwolves on stage for a powerful rendition of 'Community, Stability, Identity.' It is a moment that really defines all three of those facets in the band and raises genuine goose bumps. This band, like them or loathe them, are going to be big. (4/5)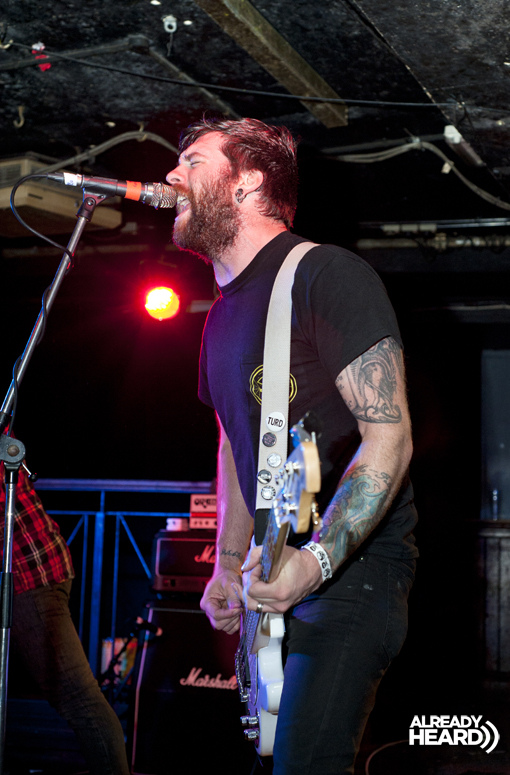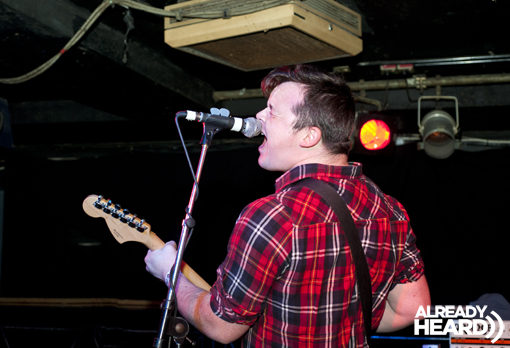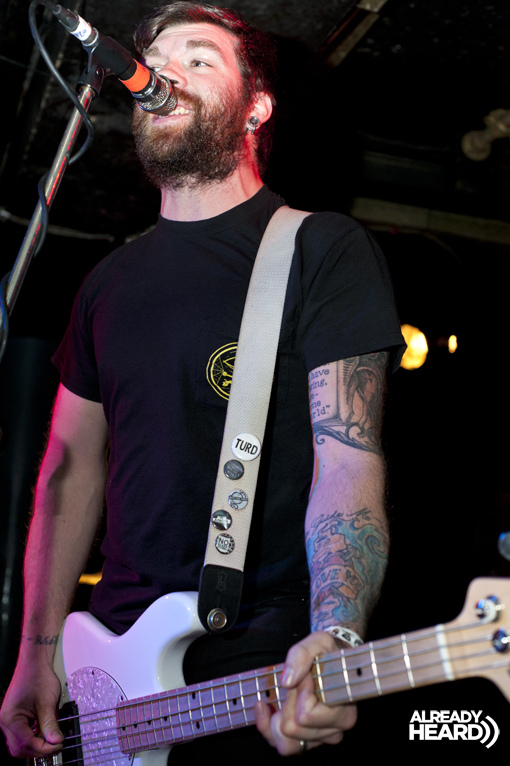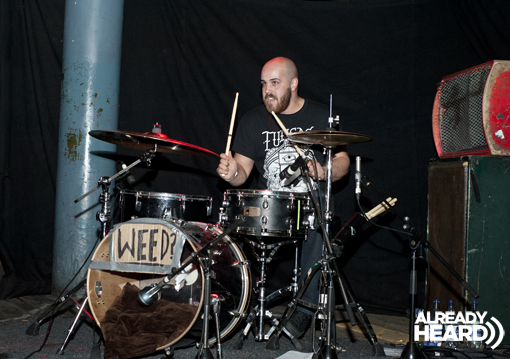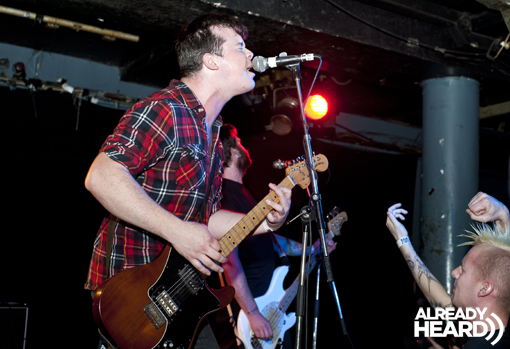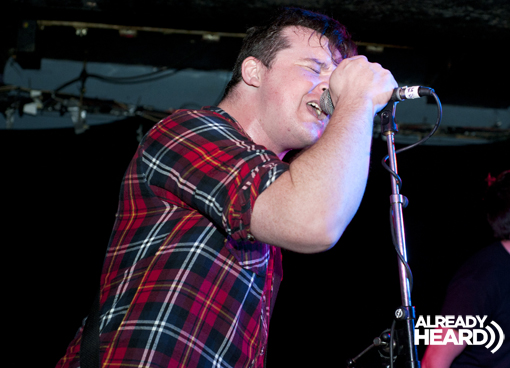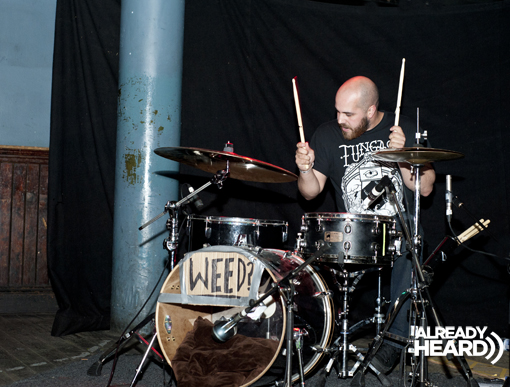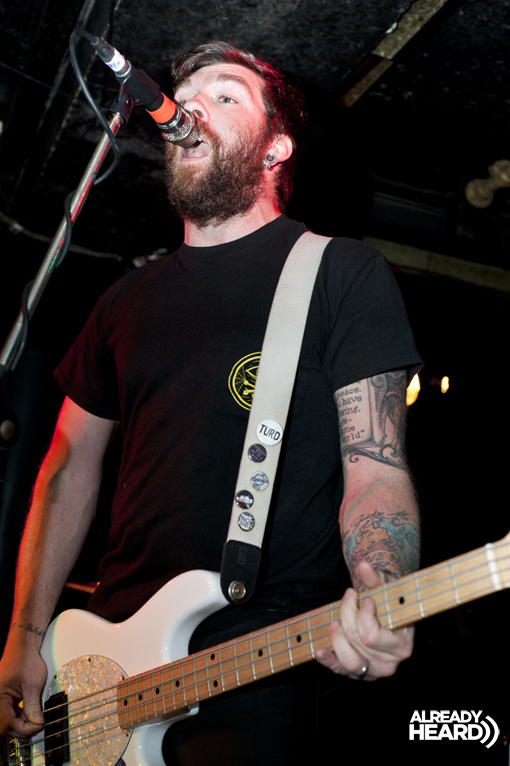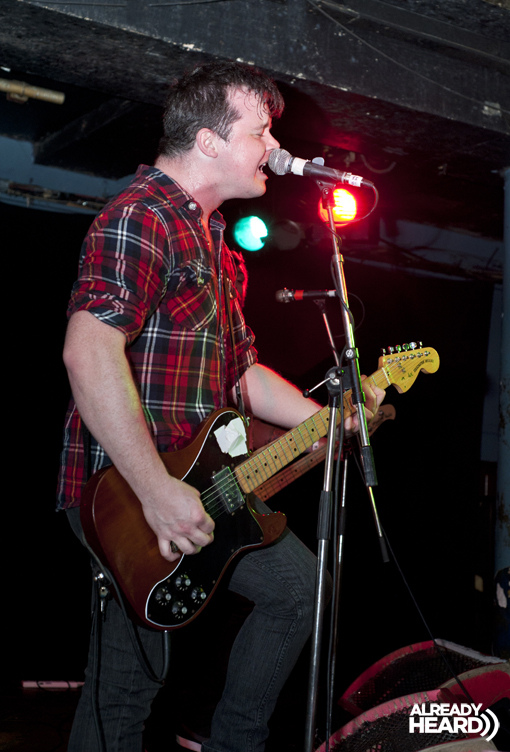 View on Flickr. Photos by Sarah Louise Bennett.
Saddening though it is to say, the room empties out a lot after Gnarwolves come off stage and it leaves Broadway Calls in the position of playing to a half-empty room. Ever the optimists, the band play the room as half-full, opening with the opening track from their new album 'Comfort/Distraction,' 'Bring on The Storm.' The new material sounds fresh and engaging, and fits in seamlessly with the older material also on display tonight. It is also received just as positively as some of the older material.
There is a good mix of old and new in tonight's set. Particular highlights come from the tracks off of the band's 2008 debut, including 'Suffer The Kids' and 'Call It Off.' The band comment half way through the set that this is the best London show they have ever played and whilst one cannot help but look upon that claim cynically, there is a genuinely great vibe in the room tonight.
The band close with 'Good Views, Bad News' hit 'Tonight Is Alive' and leave the crowd tonight smiling. Tonight had a great atmosphere from start to finish; The Underworld wasn't full but everyone present was always singing and laughing and having a good time. Three great sets from three great punk bands and an excellent all-round evening. Tonight was a truly fun punk rock show and one that will stick long in the memories of all those present. (4/ 5)
4/5
Words by Tom White. Photos by Sarah Louise Bennett.