Queues outside of Cockpit for tonight's sold out show started to form hours before doors opened, with fans eagerly anticipating the night that they've had in their diaries for months. The Cockpit is always a great venue: it's dark, it's dingy, and it's everything you want from a rock venue. The line-up is strong tonight and it is definitely going to be a great opportunity to celebrate how promising the British rock scene is right now.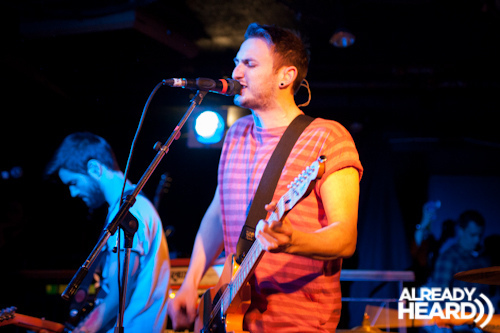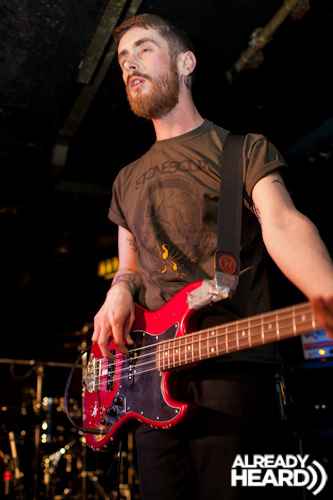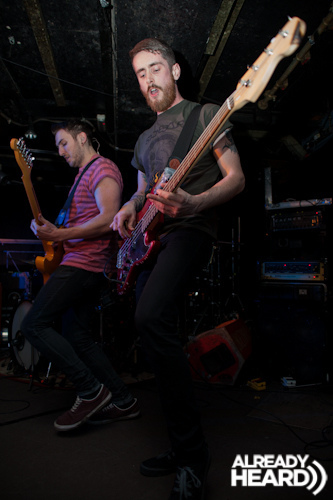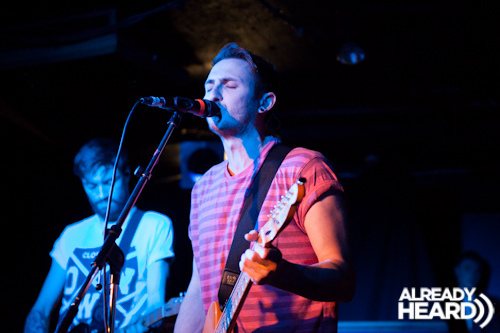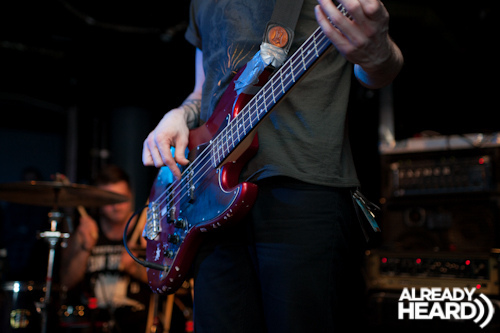 Photos on Flickr. Photos by Heather Fitsell.
Kicking off tonight's show is the new boys in town Hey Vanity,who stand up on stage with a real air of confidence; despite only having been together for six months. Playing to a crowd that take up over half of the venue this is really admirable for an opening band and although the crowd is pretty static to begin with they soon warm up and a cover of Outkast's 'Hey Ya' is given the seal of approval. Hey Vanity have only released a couple of songs, but tonight they have showcased some truly exceptional tracks full to the brim with energetic hooks and powerful vocals, including 'Terry Tibs' and 'Same Old Game'. I'm pretty confident that the band will have picked up some new fans over the course of this tour and it's truly deserved. (4/5)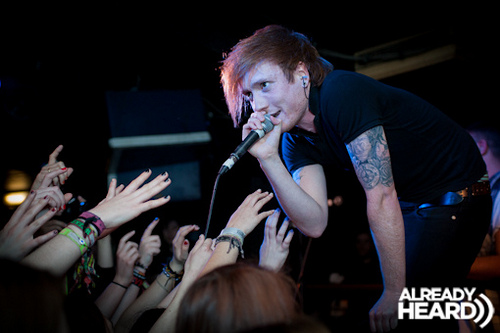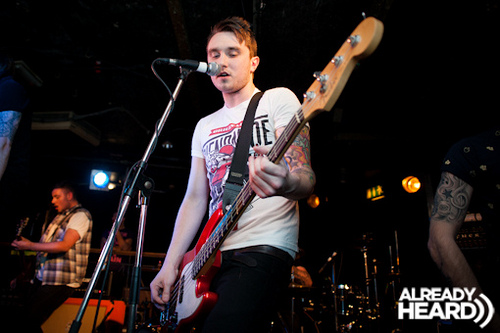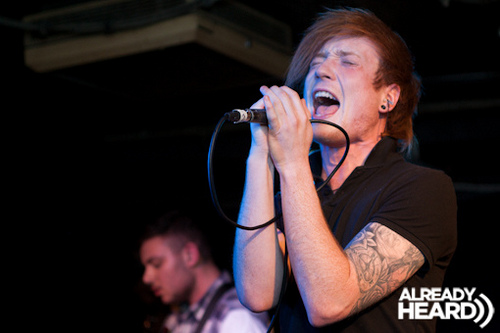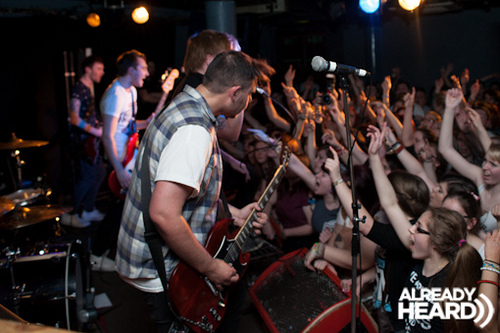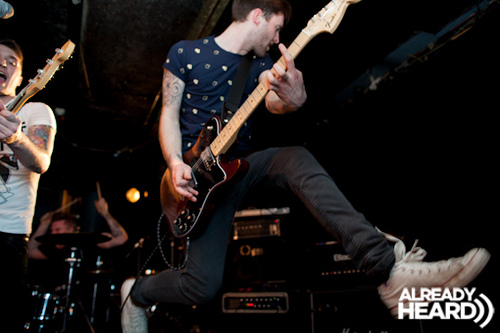 Photos on Flickr. Photos by Heather Fitsell.
Up next are one of the hottest up and coming bands on the rock scene right now; Mallory Knox. Welcomed to the stage with a huge cheer from the crowd, the band don't do things in half measures and jump straight in with their upbeat rhythms and top notch harmonies, pleasing fans with the likes of 'Wake Up', 'Death Rattle', 'Beggars' and of course 'Lighthouse'. Well and truly warming the crowd up for the headliners, Mallory Knox get temperatures rising with the first third of the venue bouncing frantically from start to finish. A fantastic set and it is without a doubt that these boys will soon be headlining a venue as big as this themselves. (4/5)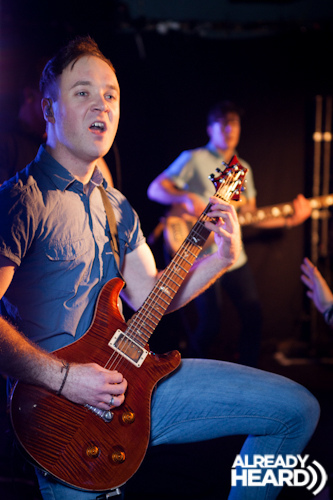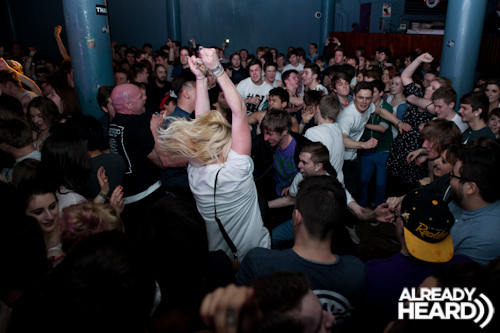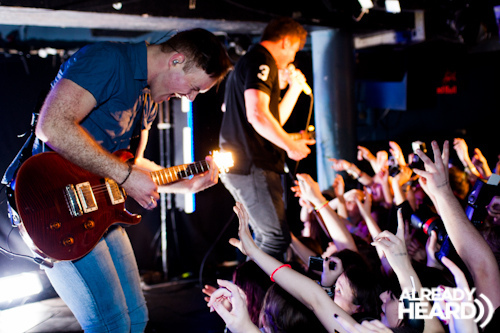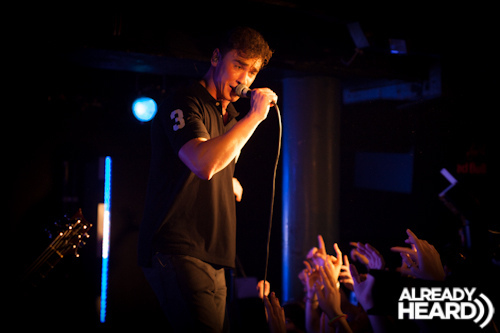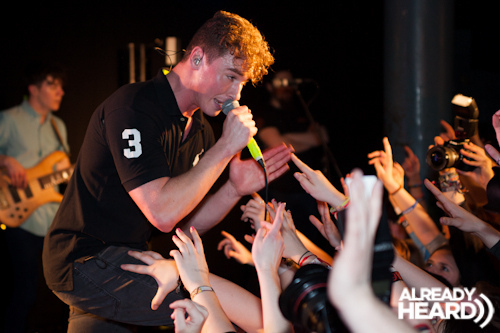 Photos on Flickr. Photos by Heather Fitsell.
 Last but not least is the band that everybody has been waiting for, the one and only Don Broco. Taking to the stage with 'Priorities', seconds into the opening riff the crowd are going mental and frontman Rob Damiani doesn't even need to sing, with every single person in the crowd doing it for him. After starting their set slightly later than planned, the lads play straight through their first three songs but this doesn't seem to faze anybody in the crowd. Treating us to some older tracks including 'Dreamboy' and 'Beautiful Morning' Damiani has everybody right in the palm of his hand, commanding the lads to partake in the usual push up contest during 'Thug Workout'. Having played a meaty set full of the band's killer tracks, the Broco boys even come out for a three track encore, consisting of 'Yeah Man', 'Hold On' and 'Fancy Dress', leaving everybody at The Cockpit with a huge grin on their face after what can only be described as an explosive performance. (5/5)
It really is the year for British rock and tonight Hey Vanity, Mallory Knox and of course, Don Broco have truly reiterated that. I can probably vouch for everybody who attended the gig tonight that it was outstanding; it isn't often a tour consists of three consistently strong bands who execute the tightest of sets and combined, they pulled off an absolute killer night.
4.5/5
Words by Hannah Gillicker (@HannahGillicker). Photos by Heather Fitsell.