Tonight is a true metal show. It is more metal than a piece of metal dipped in liquid metal and then spray painted metallic grey. It's like someone knew this crowd loved metal so much they put some more metal on the bill so you can metal whilst you metal (or something like that.)
Opening up the show tonight are Revoker, who play to a remarkably full room. Their brand of melodic metal is tightly performed and well-received by those who have got down early. Existing fans are also treated to a new song 'Hands Of Justice' which is one of the highlights of the set to these ears, once unblemished but now converted to the sound of Revoker. (3/5)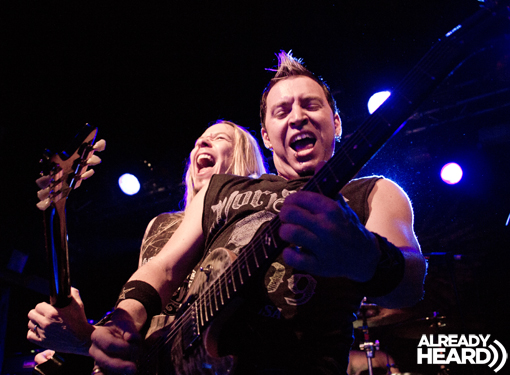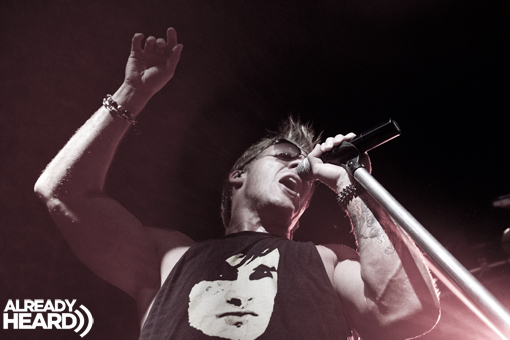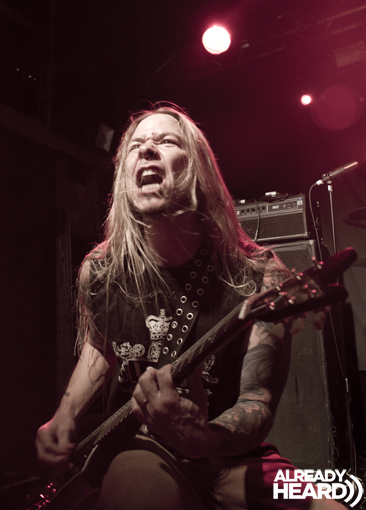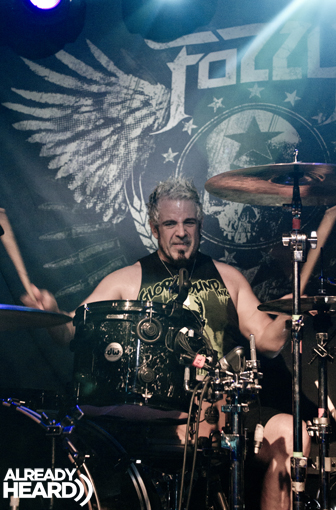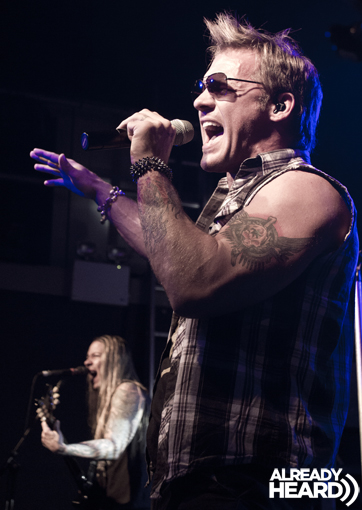 View on Flickr. Photos by Connie Taylor Photography.
The anticipation for the arrival of Fozzy is palpable and they are met with rapturous applause as they take to the stage tonight to the suitably metal strains of AC/DC. The rock star presence of Chris Jericho is felt immediately; he exudes confidence and knows how to work a crowd (this is Y2J, after all.) Their set leads with tracks from latest album as the band open with 'Spider In My Mouth' and 'Sandpaper' (minus the vocals of M shadows tonight) but the band delve into their back catalogue as the set goes on with penultimate song 'Martyr No More' getting a massive crowd reaction and leaves the crowd satisfied by their Fozzy fix.
Even though you can imagine Chris Jericho plays the crowd like a fiddle every night, it still brings a smile to the face to see him banter with the crowd between songs. It says something about Fozzy's set, however, that Jericho's star personality is one of the highlights of an otherwise mediocre set. (2.5/5)
The charismatic Fozzy are a tough act to follow but if anyone can it is the monumental Drowning Pool. Stalwarts of the metal scene, they are used to performing with the biggest names in metal and tonight it shows. They are consummate metal professionals, slaying track after track of metal goodness (METAL!) The horns are out in full force tonight (un-ironically as well) and the crowd head bangs dutifully to the likes of 'Sinner,' 'Tear Away' and 'One Finger And A Fist.'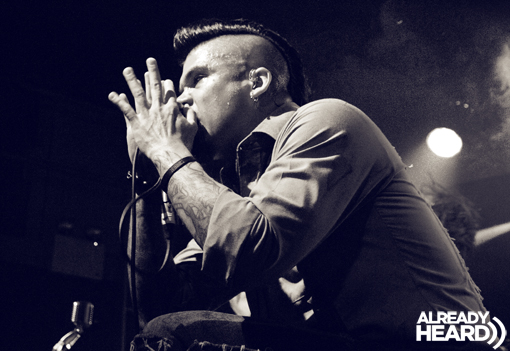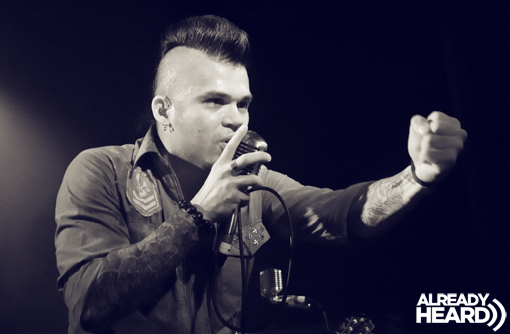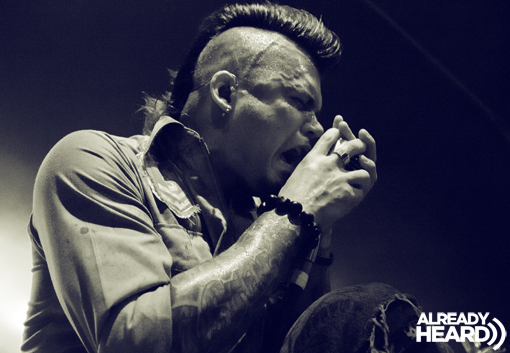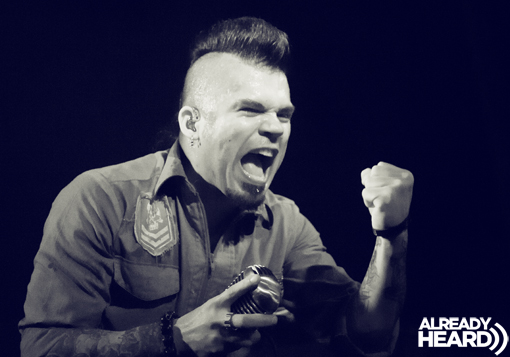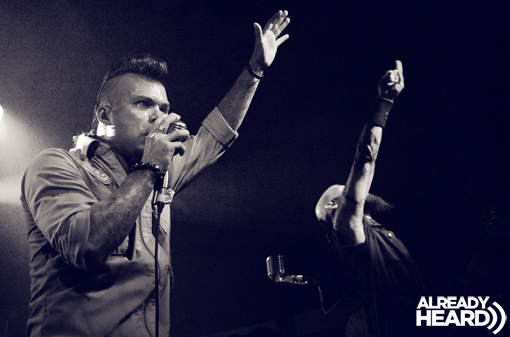 View on Flickr. Photos by Connie Taylor Photography.
The highlight of the set by far though, is the closing act. 'Bodies' is Drowning Pool's bona fide big hit. As the band kick into it as a set closer, the crowd go wild and, well, the bodies hit the floor. It is quite a sight to see the mess of hair and flesh flail around The Garage and although it is a fleeting moment, it is nonetheless a quite extraordinary live moment. Despite the rest of the set being a bit too intense for me, I can openly admit to having a bit of a mosh to 'Bodies' and as I leave in a sweaty mess I enjoy a wry smile, albeit a bit of a guilty one, of having enjoyed a proper metal show. (3/5)
Overall: 3/5
Words by Tom White. Photos by Connie Taylor Photography.