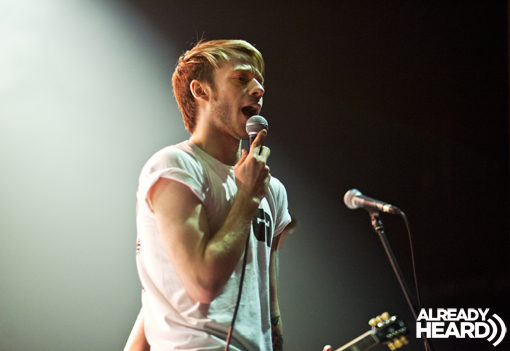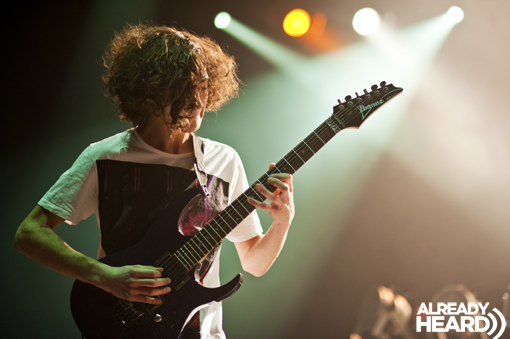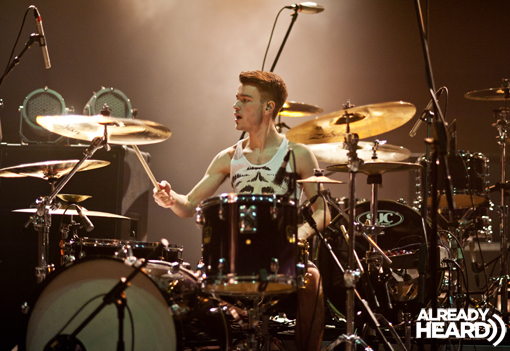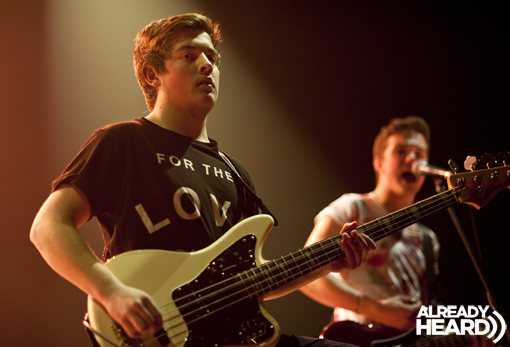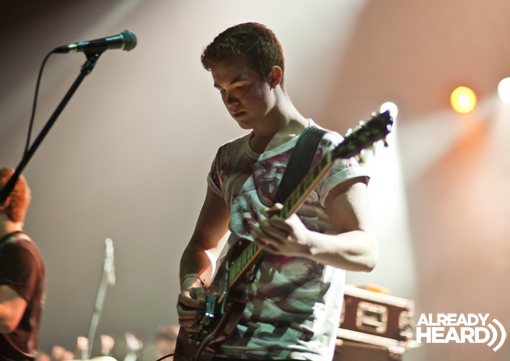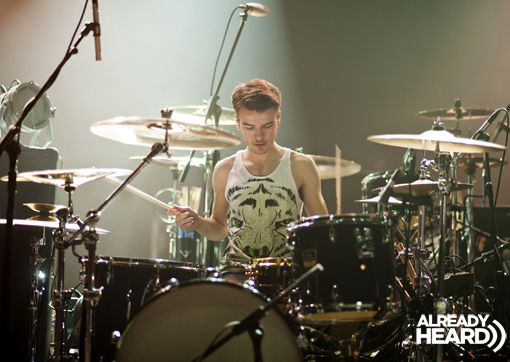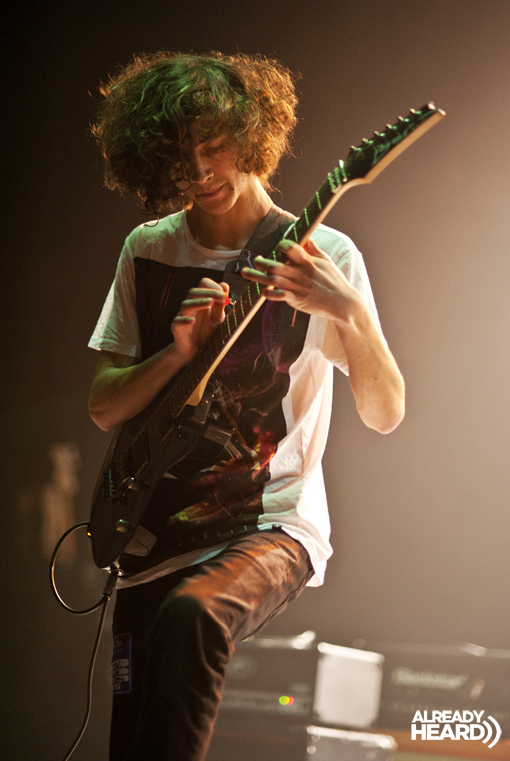 View on Flickr. Photos by Sarah Louise Bennett.
As the lousy Smarch weather of 2013 continues unabated, thousands descend upon the warmer confines of the Brixton Academy to enter the Alt. Rock TARDIS, taking us back to 2003 as Finch reunite to play their seminal 'What It Is To Burn' record in its entirety on this cold, wet evening. However, before the headline act take the stage, we are served with two acts looking to emulate the sort of success and status Finch earned, the first of which are Cytota. This young five piece from England's second city Birmingham descend upon the capital to bring us their blend of post-hardcore and metalcore (side note: a metal band from Birmingham?! Simply unheard of…). And when I say "young", I mean almost disgustingly so – the quintet boast an average age of 18, meaning that while those in attendance were reciting the lyrics to 'Letters To You', they were reciting the Cub Scout Law. After the sort of grandiose entrance track more expected of bands several times Cytota's size, they thrash through a set encompassing the heaviest of breakdowns, the pinch harmonic-iest of riffs and the catchiest of melodies, sounding like a cross between While She Sleeps, The Devil Wears Prada, A Day To Remember and Enter Shikari without the "wub" bits. Although Cytota have yet to carve out a unique identity for themselves, their material shows promise, and it's ultimately heartening to see a band so young live out their dream of playing a venue with the stature of Brixton Academy. (3/5)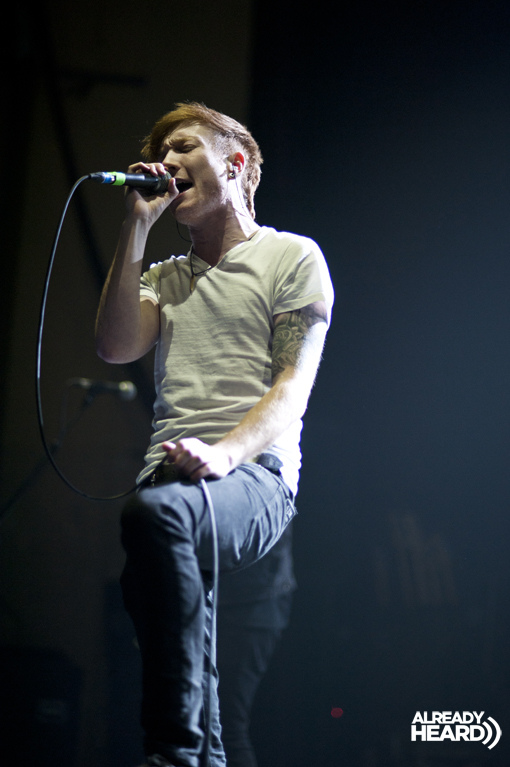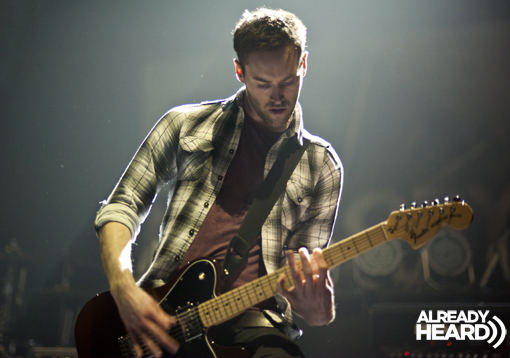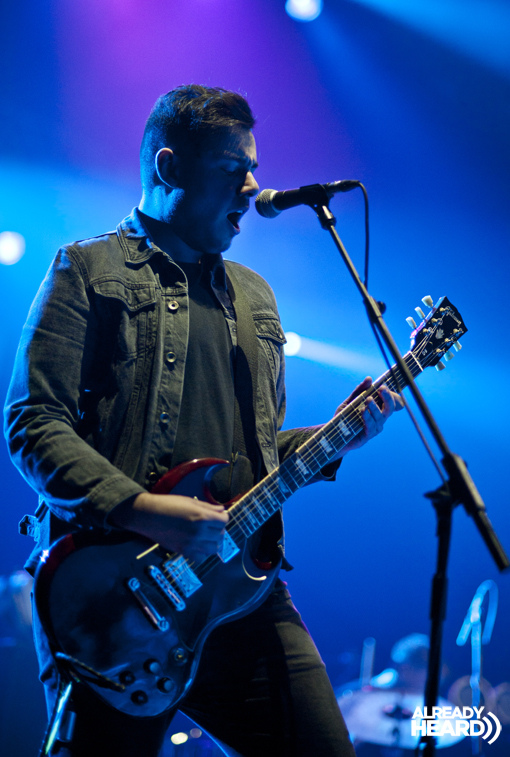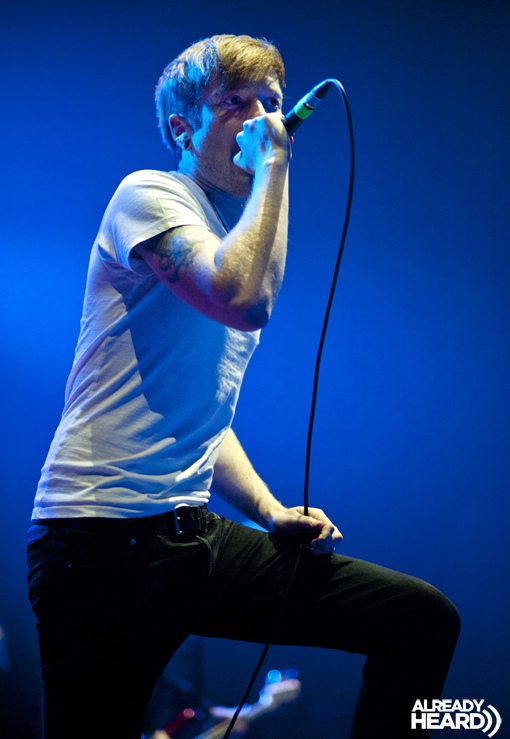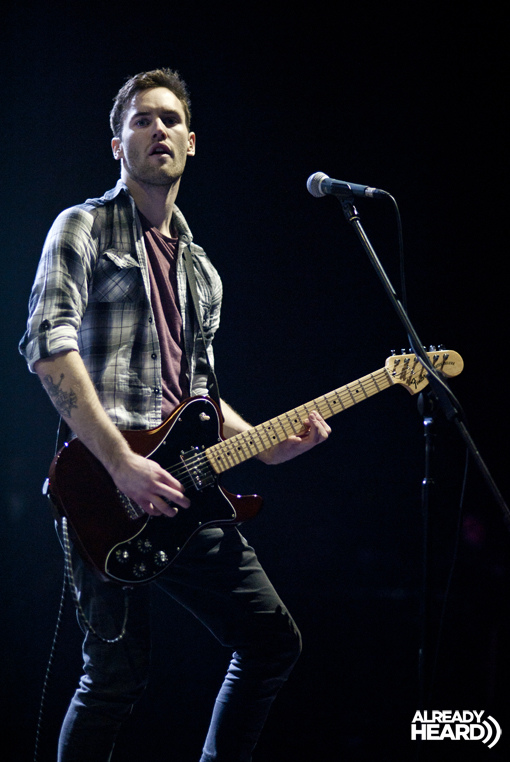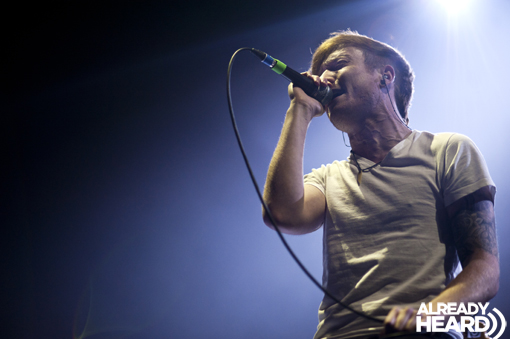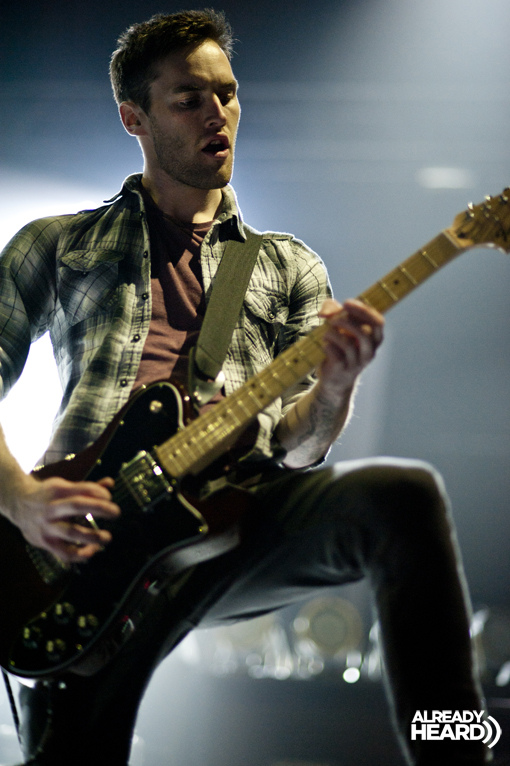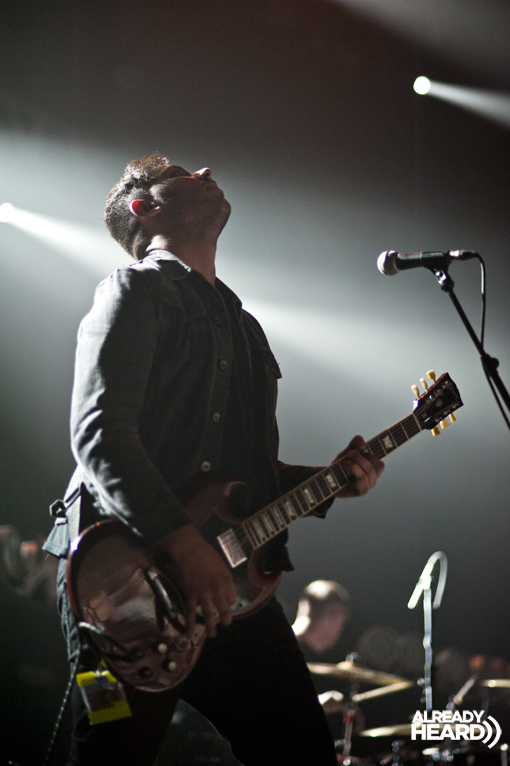 View on Flickr. Photos by Sarah Louise Bennett.
Mallory Knox are next to take the stage, a band who have been garnering much attention of late, and it's easy to see why. This Cambridge five-piece play an accessible style of radio-friendly pop-rock, which may be why they've found their tracks receiving prestigious plays on daytime Radio 1. There's a good energy about Mallory Knox, and vocalist Mikey Chapman does have an impressive set of pipes, but their set fails to gain much momentum. A hindrance to the act is drummer Dave Rawling, who is competent rather than spectacular. MK may be named for Juliette Lewis' character in Natural Born Killers, but the five-piece are far from Natural Born Thrillers (groan) – it's hard to see what they offer over and above scene compatriots like Young Guns and Blitz Kids. (2.5/5)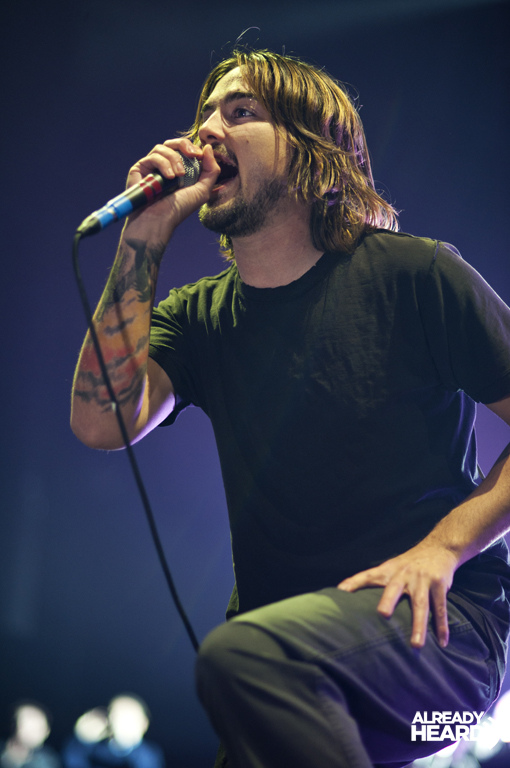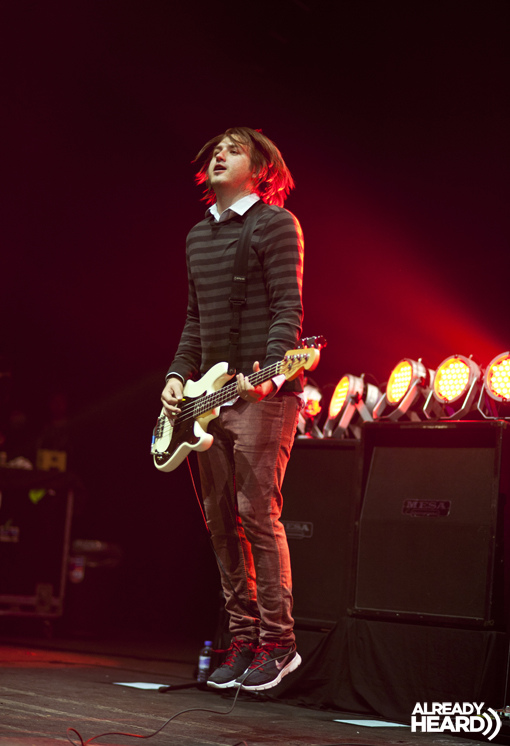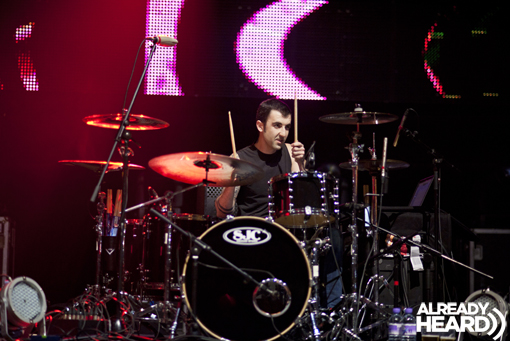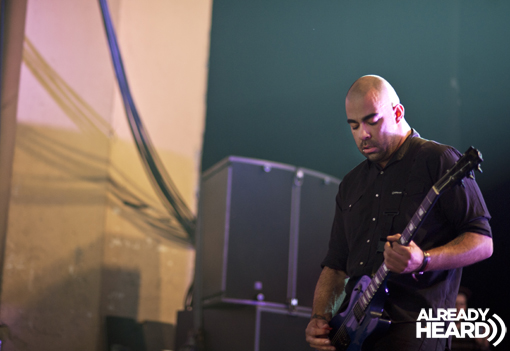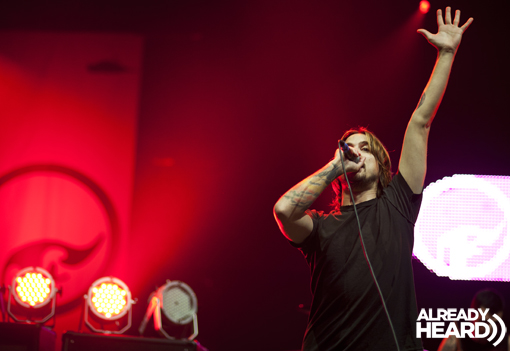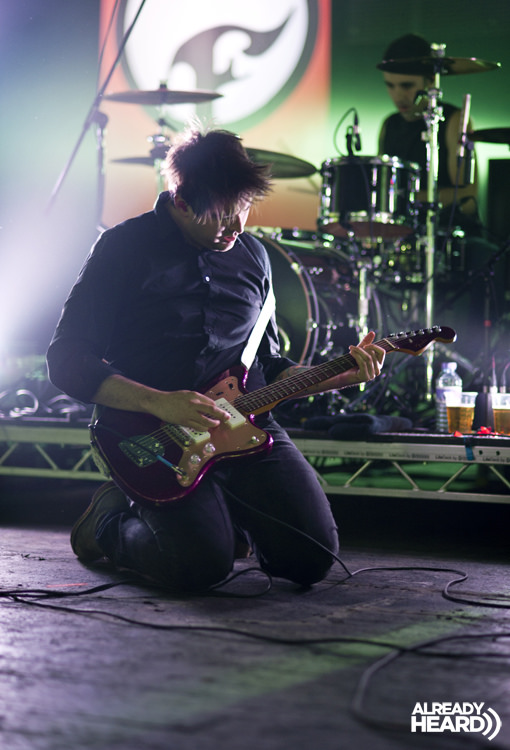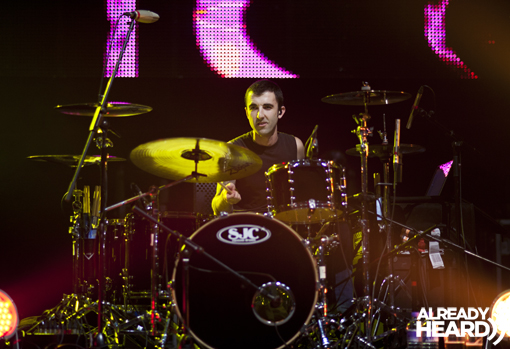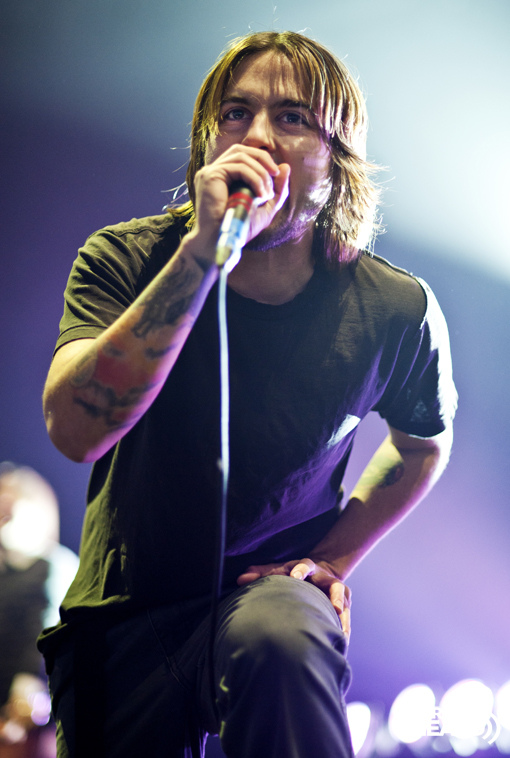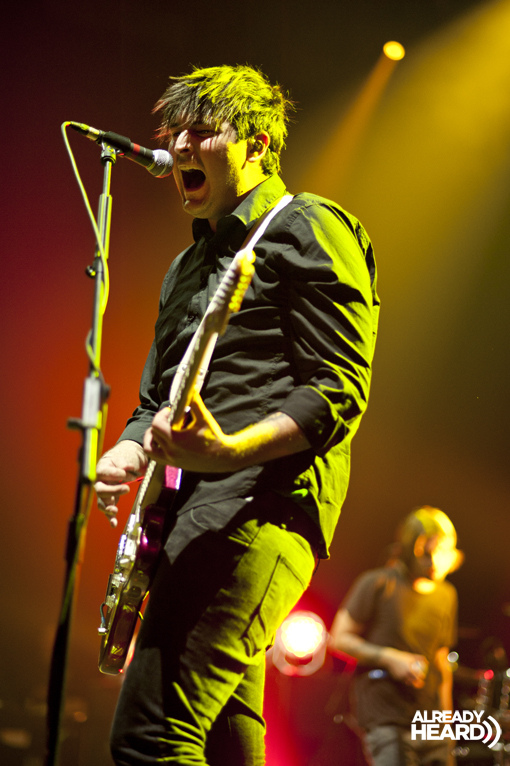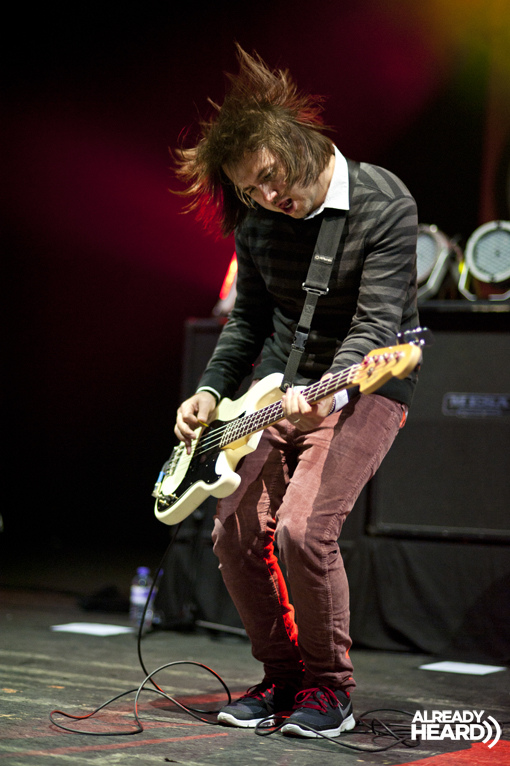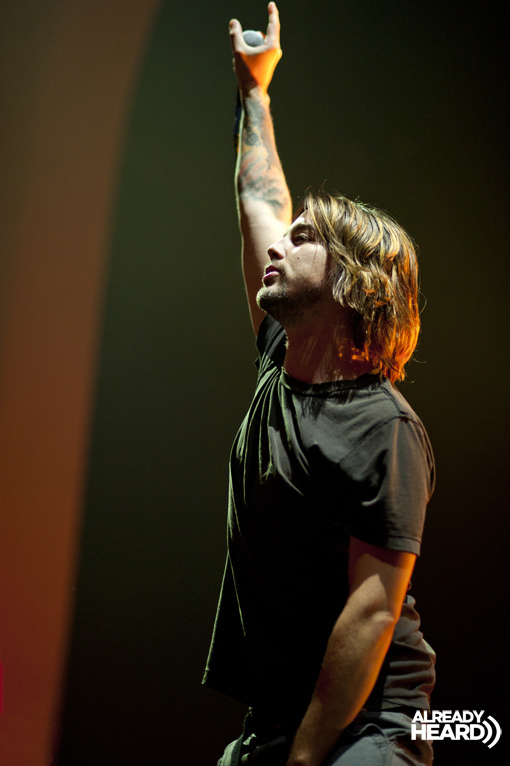 View on Flickr. Photos by Sarah Louise Bennett.
The Netherlands. The Norfolk Broads. The "laugh-o-meter" dial when I watch an episode of "Miranda". These things are pretty flat, but not nearly as flat as Finch are tonight. In a egregious display of how clearly they are in this for the money, Finch go through the motions, looking disinterested from the word "go" – vocalist Nate Barcalow is out of tune, guitarist Randy "R2K" Strohmeyer doesn't seem to know where he is half the time, and the rhythm guitarist Alex Linares looks like he's slamming the strings for a different outfit altogether. The crowd eats out of their hands from the start, as most in attendance scream every word back at the Californians, but the poor quality of their live show is rammed home in 2013 as much as it was when I first saw them, back in 2005 at the inaugural Give It A Name festival. Just like that night at Ally Pally, Finch are playing a venue far too big for them, and this would certainly have benefitted from sticking to its original venue of the Shepherds Bush Empire. There are highlights to be found – 'Worms Of The Earth' and the record's eponymous track brighten an otherwise dreary encore – but when you compare this to other "nostalgia" acts these eyes have seen recently (Funeral For a Friend's 'Casually Dressed…' show, Hell Is For Heroes, Hundred Reasons & Refused to name but a few), this pales in comparison. Ideally, the band would use this third(!) incarnation to build upon the direction they took on 'Say Hello To Sunshine'and release new material, because from tonight's evidence, resting on old laurels just isn't working. (2/5)
Words by Ollie Connors (@olliexcore) Photos by Sarah Louise Bennett.