Back for a third year running and back in it's home of Nottingham, Hit The Deck once again produced a superb showing of rock, punk, metal, hardcore and everything in between even if the line up looked lacklusture on paper.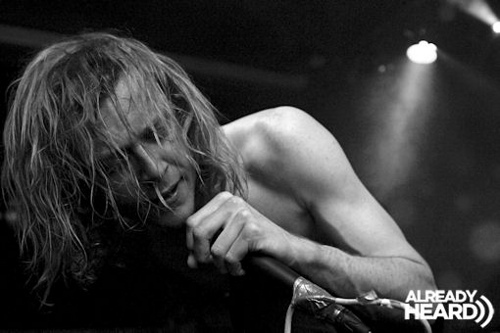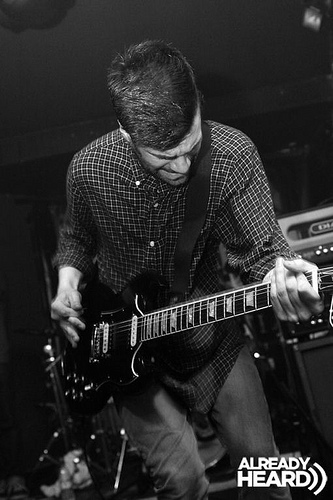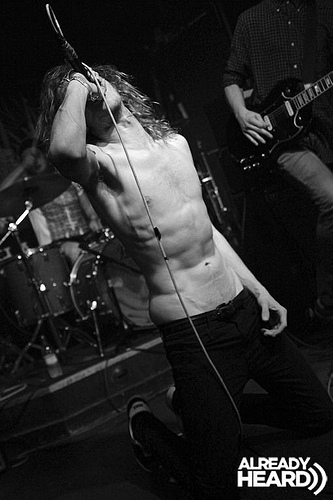 View on Flickr. Photos by Carrie-Anne Pollard.
The day starts in the Stealth venue where, unfortunately, California shoegazer's Whirr have the task of kicking off the festival, however at half 12 on a Sunday the bands atmospheric, drawn out approach isn't quite the ideal opening for a festival like Hit The Deck. (2/5) Thankfully Northern metalcore band Black Dogs get things going with their aggressive and ferocious energy as tracks like 'Savages' leave a good impression and makes them a band to keep an eye on in the coming months. (3/5) (SR)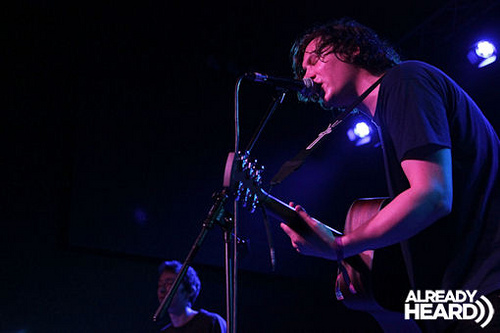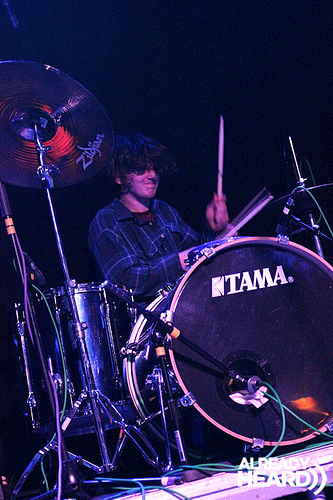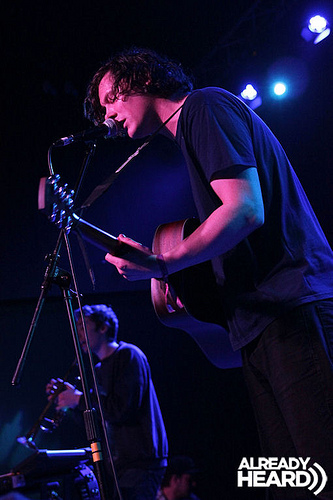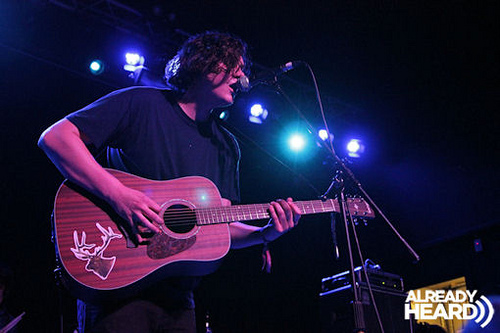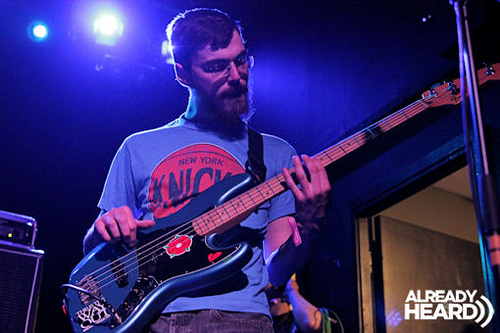 View on Flickr. Photos by Carrie-Anne Pollard.
Over at the Rescue Rooms The Front Bottoms make a welcomed appearance with their brand of acousitc indie-folk-punk. Brian Sella's nasally voice fits the bands light, upbeat sound with recent additions Tom Warren and Ciaran O'Donnel giving the band a more well-rounded sound. New songs like 'Au Revoir (Adios)' and 'Twin Size Mattress' showcase the bands forthcoming album in a strong light and sit along well next to older numbers 'Swimming Pool' and 'Maps.' (4/5) (SR)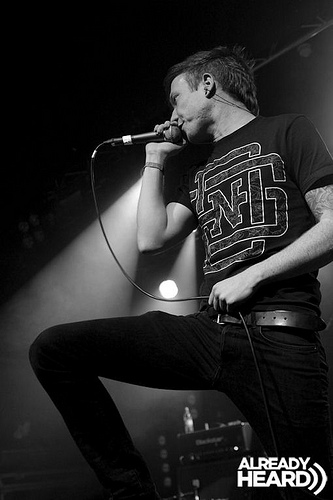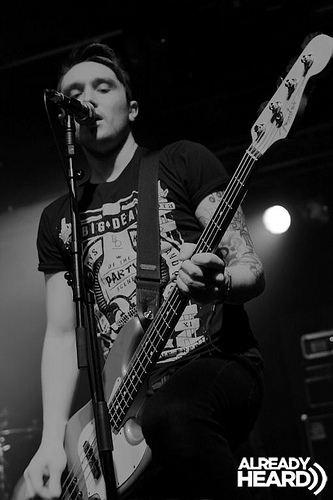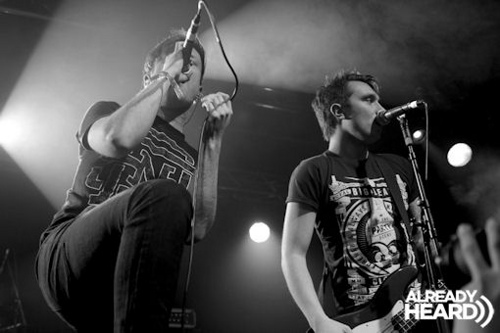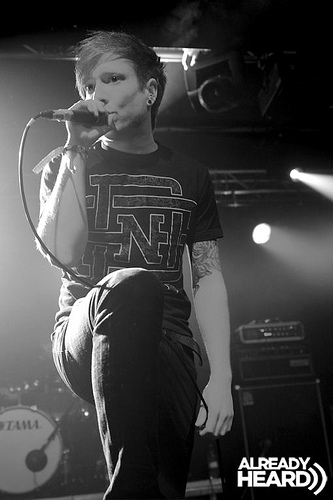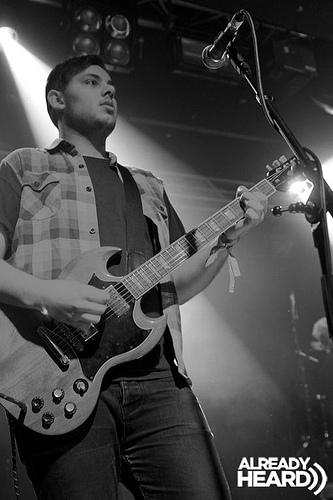 View on Flickr. Photos by Carrie-Anne Pollard.
2013 has been a great year for Mallory Knox so far been running up the ladder of success since the release of their debut album 'Signals.' This is certainly evident right now in the Rock City main hall, with the five-piece taking to the stage with such confidence and character to play to a packed out room of devoted fans. Playing a mixture of both older and new material, the British rock outfit execute a wondrous energy, with the crowd right in the grip of Mikey Chapman who gets the crowd jumping on their feet with ease, cementing that this band are going places; and fast. (4/5) (HG)
Back over at the Rescue Rooms, Leicester instrumental quartet Maybeshewill blows us away with their empowering display of metal-infused post-rock that is thoroughly dynamic and encompassing. Admittedly the atmosphere, at times, seemed a little flat but you couldn't be stunned by their performance. (4.5/5) (SR)
Over in The Forum, Devil Sold His Soul creates such an ambience both with their dark sounds and perfected lighting, really showcasing their great talent audibly and visually as a band. With this being one of frontman Ed Gibbs final shows (with the rest at Slam Dunk Festival) there is a sense of emotion lingering within the whole venue as he puts 110% into his performance, celebrating what has been a great run with his time in the band. Playing a set of crowd favourites, Devil Sold His Soul leave us more than impressed and we can't wait to catch them again next month. (3.5/5) (HG)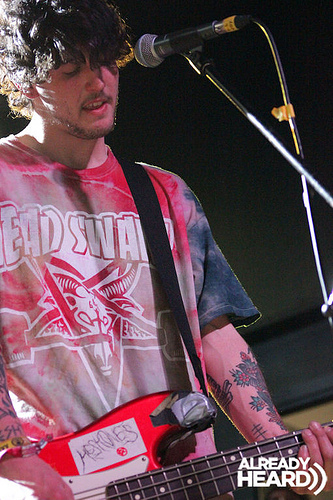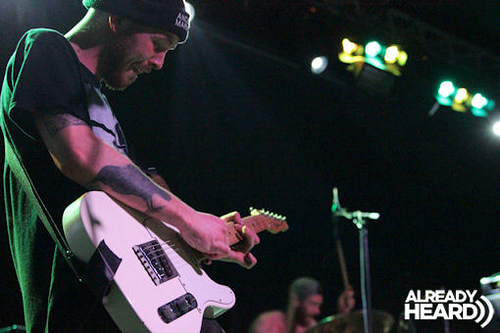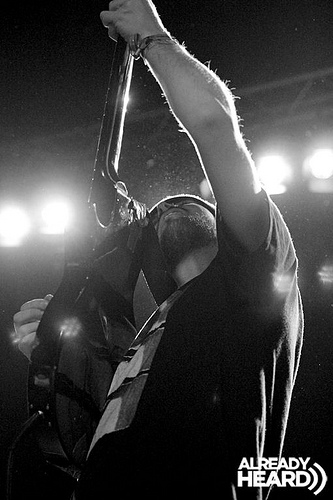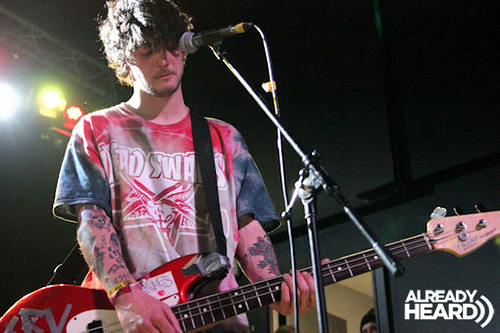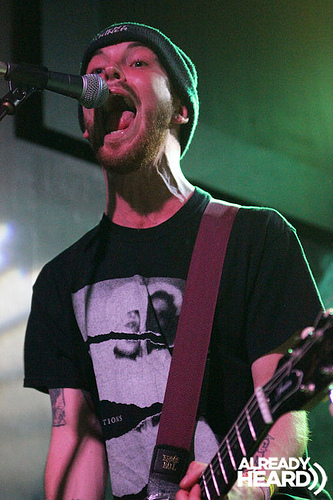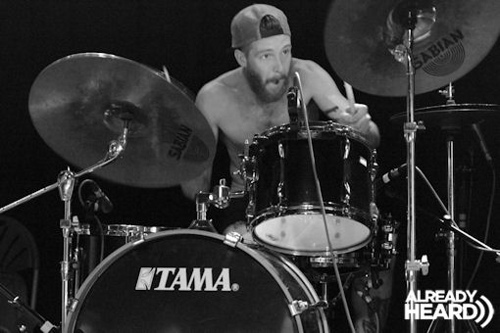 View on Flickr. Photos by Carrie-Anne Pollard.
One of the hottest UK bands to be emerging on the scene, relentless workers Gnarwolves play a mighty set over in Rescue Rooms, with avid fans crammed at the front shouting every single word back to the band. The rule of "no crowdsurfing" leads to one poor audience member being kicked out of the venue, much to the crowd's booing and with Charlie rebelling and also breaking the rules nearing the end of their set. With a steady moshpit opening throughout, the trio have proven that hard work really does pay off; this live set has shown that Gnarwolves are a fantastically quirky band who deserves all of the attention that they receive. (3.5/5) (HG)
Over in the Rescue Rooms bar we find the intimate setting of tables and chairs. When Vinnie Caruana takes to the stage he soon has the packed room up on their feet to create a very cosy atmosphere for his set. One of the fantastic things about Vinnie Caruana is that he never creates a setlist before a show; encouraging fans to request songs that they would like to hear. Doing just this, the crowd are treated to a mixture of acoustic tracks taken from his solo material, along with classics from The Movielife and I Am The Avalanche. This chilled out atmosphere was a perfect break in between the live sets we've caught throughout the day and Vinnie's powerful, characterised vocals really shine through during his solo performance. (4/5) (HG)
While Jonah Matranga provides an emotionally charged set due to the Boston bombings taking place in his tometown, a close French fan passing away due to cancer and the loss of Deftones' Chi Cheng taking place recently, Jonah produces a sincere, powerful set that begins with a sombre take of Deftones' 'Be Quiet and Drive (Far Away).' Whilst a majority of his set draws from his onelinedrawing material, Matranga thrives off his sincere passion for playing music and despite the small crowd, he creates a strong bond that leads them to begging for an encore in the form of 'This Is the Part.' (5/5) (SR)
For Great Cynics they unfortunately had to move their set to a later time and to the tiny Red Room stage. Nevertheless despite the small, informed turnout, the trio play a strong set that takes the best material from their two albums; 2011's 'Don't Need Much' and the recently released 'Like I Belong.' However due to the unadvertised change and headliners taking place on other stage, the bands set lacked the atmosphere their fun, bouncy style unfortunately requires. (2.5/5) (SR)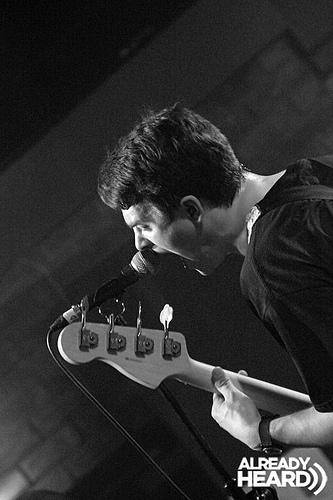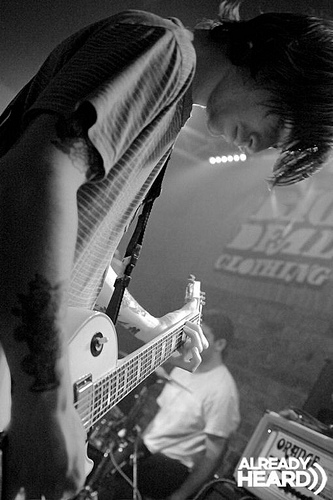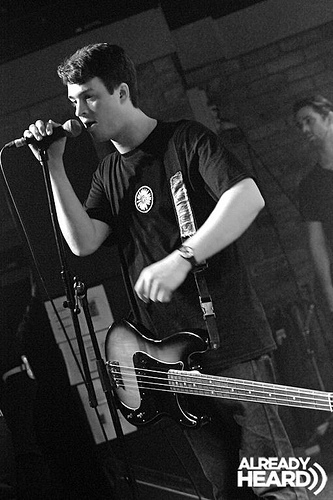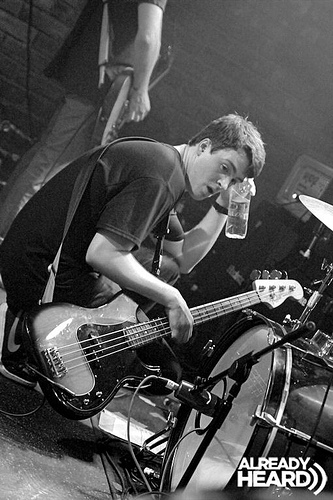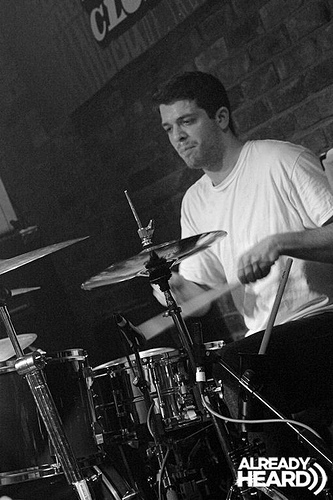 View on Flickr. Photos by Carrie-Anne Pollard.
Down in Rock City Basement, Title Fight close the stage with a mix cathartic and furious punk which receives a rapturous response form the get go. Title Fight provide a thoroughly energetic set that kicks off with the best parts from last years 'Floral Green' ('Numb, But I Still Feel It,' 'Secret Society' and 'Leaf.') Whereas 'Safe In Your Skin' and 'Head In A Ceiling Fan' provide a moment of reflection inbetween older numbers like 'Youreyeah' and 'Memorial Field' before finishing off on an almighty high with 'Shed' and chaotic '27.' (4.5/5) (SR)
Last but not certainly not least, the band that the majority of festival attendees have been waiting for: Don Broco. It's been a fantastic but long day; however the absolutely rammed Rock City main room isn't fazed, with the crowd finding their final bit of energy to go wild for the rock quartet. It's safe to say that Don Broco completely owns the entire venue and they are more than worthy of being headliners at Hit The Deck. Playing a set full to the brim with crowd favourites, including 'Priorities,' 'Whole Truth' and 'Fancy Dress,' the entire band play so tightly; it's clear that these guys are going from strength to strength and they aren't going to stop anytime soon. A possible highlight and a positively memorable way to end the festival has to be the upgrade of the Nott's push up squad, who take the 'Thug Workout' to a whole new level to create the push up human pyramid. Nobody can deny that this has been the perfect end to a great day at Hit The Deck festival, and the Don Broco guys have proven that they are becoming one of the greatest rock bands in the UK. Bravo lads, you've done it again. (5/5) (HG)
With what looked like a disappointing line-up compared to previous years, Hit The Deck was once again triumphant by showcasing a organized, varied festival that played host to some of the UK's best up and coming bands as well highlighting more established names.
4.5/5
Check out more of Already Heard's Hit The Deck Festival content HERE.
Words by Sean Reid (SR) and Hannah Gillicker (HG). Photos by Carrie-Anne Pollard.