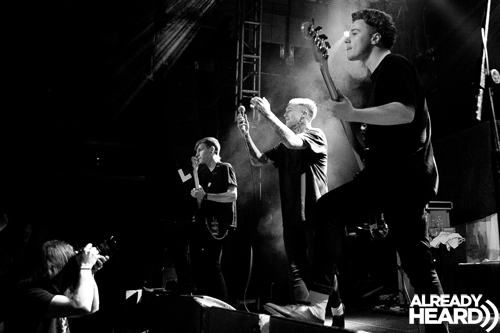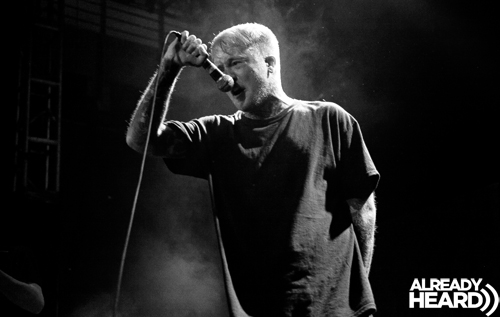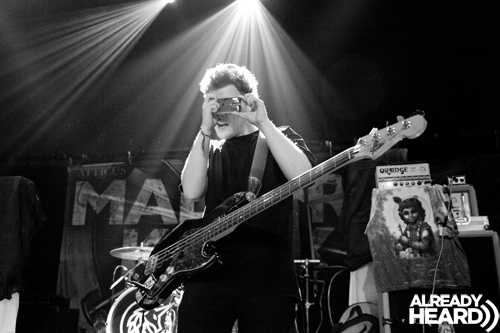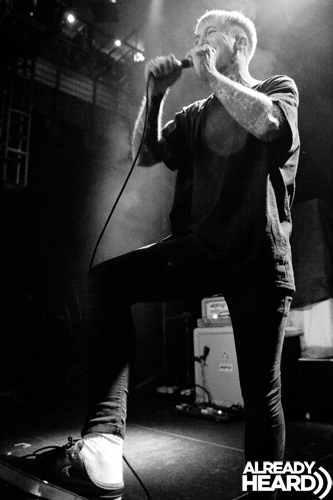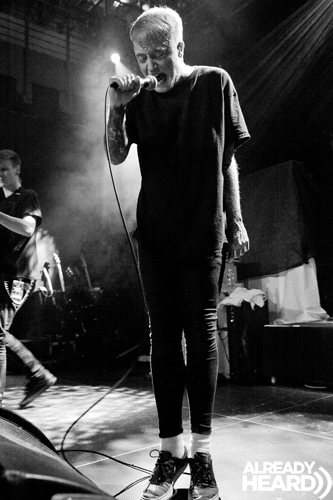 View on Flickr. Photos by Connie Taylor Photography.
As I enter the venue, first support band Crooks have just taken to the stage, and my initial thoughts are of elements of the sound of metal band Disturbed. Although Crooks themselves are not in the same musical category, they appear to at least have taken influence from them. The thing I like about Crooks is I can hear what vocalist Josh is saying. Also the song 'Mountain Heights and City Lights', with its mellow elements before an explosive breakdown, has particularly well written lyrics that are quite moving and could be interpreted in different ways thus giving them the chance to mean different things to different fans, a great skill in songwriting.
There were big smiles aplenty as they fed off the very receptive crowd in songs that again pick up on the wintry theme of snow like 'Nevermore'. Whilst pain is the source of writing material, I do hope though, that with future releases they may make it to other seasons and build on songs like 'Mountain Heights and City Lights'.
What was overwhelmingly obvious and so nice to see was the sheer and utter gratitude of Crooks to Mallory Knox for having them on the tour and allowing them to play to what was a pretty damn full Islington Academy. I have seen headline bands play to less people in this venue. Josh said, "It's a fucking honour to be on this tour, we wouldn't want to be anywhere else". (3/5)
There were clearly a large number of Blitz Kids fans in the audience tonight and they had the full floor (at least, I couldn't see the balcony) of fans punching their fists in the air from the very start of their set and by the second song they had everyone jumping up and down in unison. After all, they did declare it a jumping song.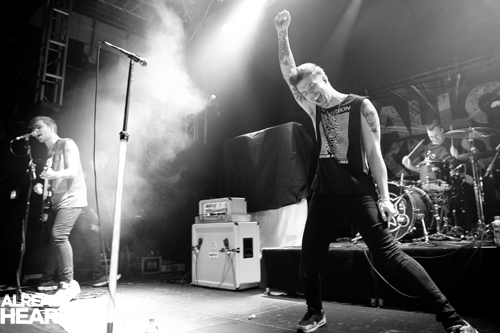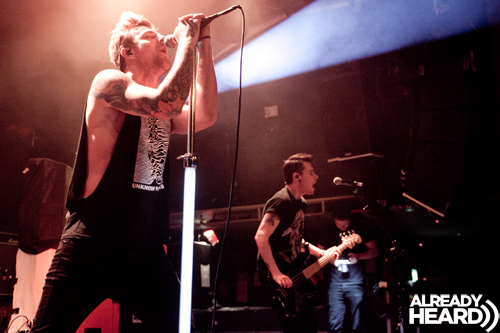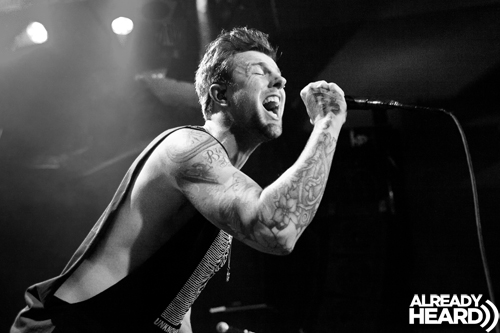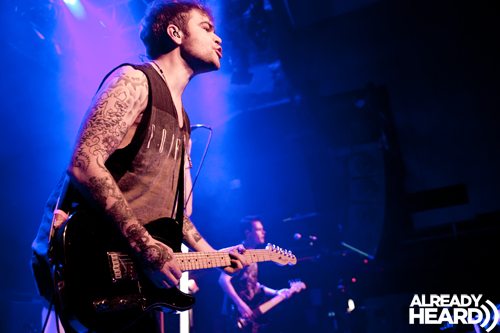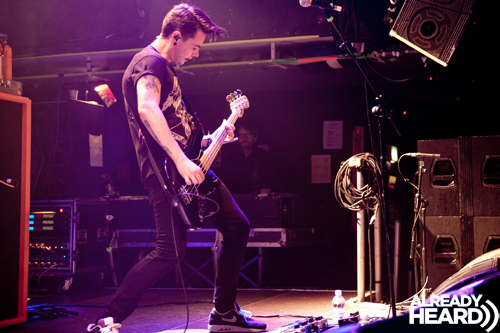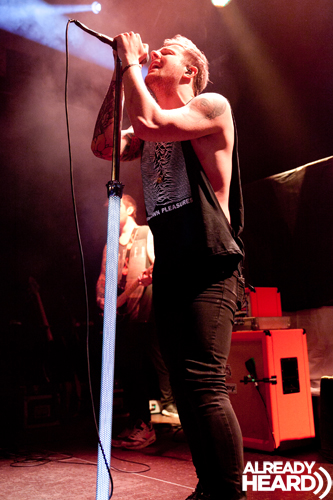 View on Flickr. Photos by Connie Taylor Photography.
As main support Blitz Kids did exactly what Mallory Knox need to do next February when they support A Day To Remember, they got the crowd well and truly warmed up playing a collection of songs off their forthcoming album 'The Good Youth' including 'Sometime' and 'Title Fight' as well as older tracks 'Never Die' with its U2-esque riff and the jumptastic 'On My Own'. A job very well done tonight by Blitz Kids and you could tell they were equally as humbled as Crooks when vocalist Joe James said "This is the best reception we've had in London, ever!" (4/5)
Mallory Knox aptly opened their set with 'Hello', closely followed by 'Wake Up'. Everyone in the sold out Islington Academy was clearly thrilled to see them and there was not a sleepy soul in the venue.
It wasn't that the crowd weren't already excited and jumping up and down from the moment Mallory Knox came on stage, but 'Maps' seemed to launch it up a gear and once the opening lines of 'Beggars' were heard, the energy of the night was cemented. The feeling of a full sold out venue, with the audience singing along to every word and the guitar notes in the vocal breaks, is incredible and to be a part of that is an amazing experience. Vocalist Mikey Chapman recalled playing the same venue a year before and feeling as though they didn't deserve to be playing there and a year on they have sold it out as a headline band, which is no mean feat for a band today.
The most mellow track on their album 'Signals' has proven itself to be a crowd favourite. The delicately written '1949' is a real emotion stirrer and was dedicated "to all of those of you who love".
Donning a wolf hat, next song was clearly 'Wolves' which was followed by 'Oceans'. Mikey asked who had been there from the early days and said it was dedicated to them. Everyone, band and fans, were in their element; this is such a fantastic song and shows the band off at their best.
After a slightly shaky start to 'Resuscitate', they recovered and went on to nail the song. The musical contrast between the light verses and the explosive choruses is what is great about Mallory Knox and really shows how tight they are as musicians, particularly in the breakdown and credit must go here to Joe, Sam, Dave and James. New song 'Ghost in the Mirror' has a slightly different sound in the verses to a typical Mallory Knox song, which seems to show an element of growth in their new material, but returning to the classic sound in the chorus. We look forward to hearing what else they have to bring us in 2014.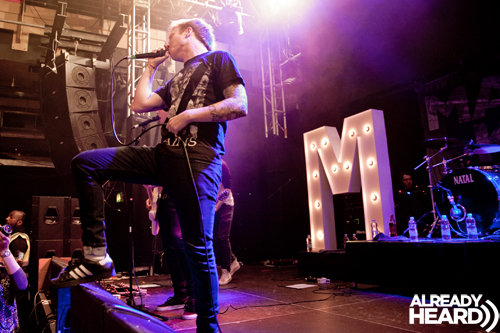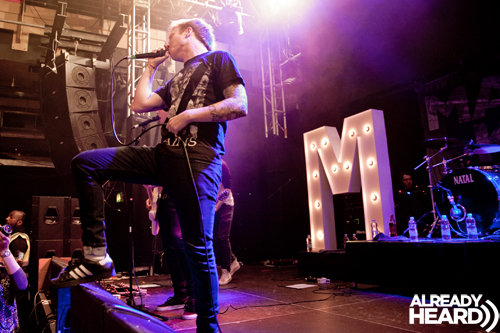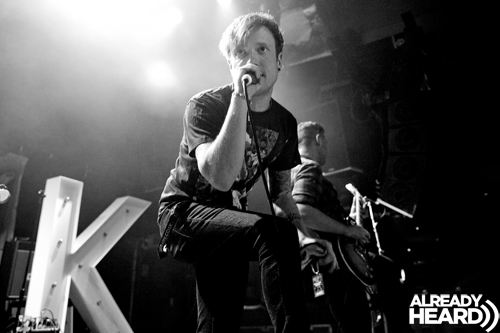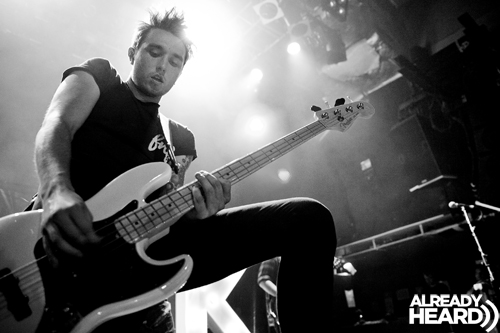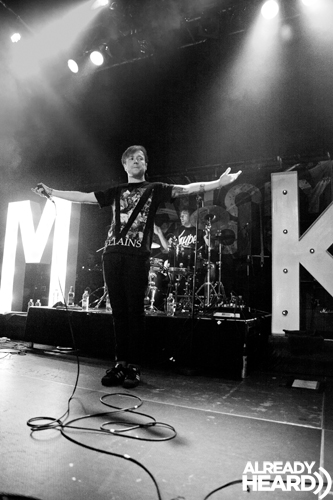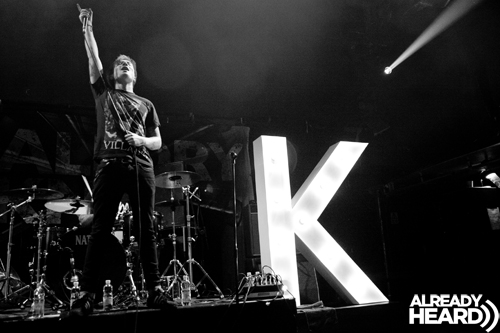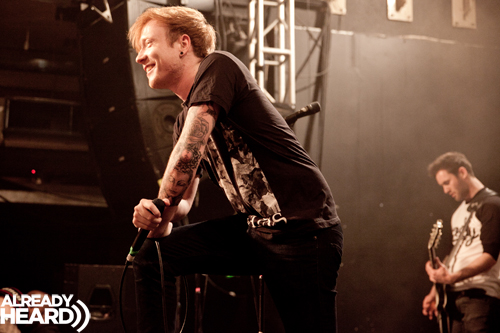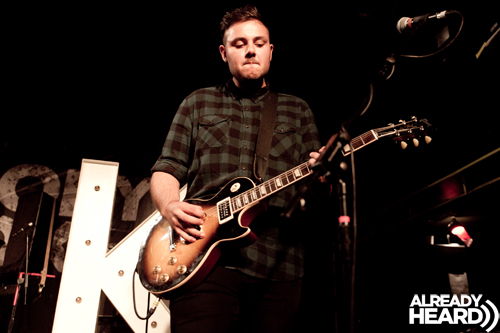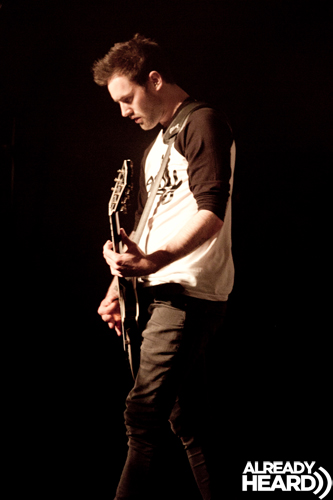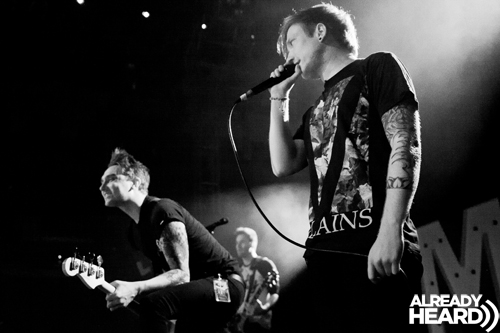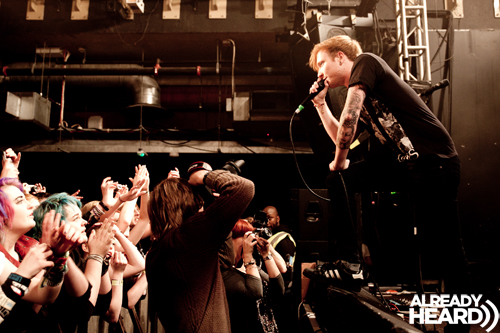 View on Flickr. Photos by Connie Taylor Photography.
'Death Rattle' is an absolute belter of a song live, key to it is the audience sing-a-long element. The opening lines are Mikey at his raw best. It concluded with a wall of death for the final riffs. This in itself would have been a brilliant end to the show, but there was a key song missing and after a brief stage departure they returned for 'Creeper' and of course, 'Lighthouse'. Mallory Knox have had a bigger year than anyone could have imagined, themselves coming out of the dark like the strong beam of a lighthouse, guiding music fans to them. Tonight was a brilliant conclusion to an almighty year for the band and long may this continue. (4/5)
4/5
Words by Heather Fitsell. Photos by Connie Taylor Photography.