We had actually been at the venue since 6:30 as we were interviewing Bury Tomorrow (which you can feast your eyes on here). However, despite being early, Manchester Academy didn't have an updated guest list. It was only at 8:00 that an updated guest list was retrieved and from here we ran up the two flights of stairs to be greeted by the wave of fans who had just come out from seeing Landscapes. So, many apologies that we can't give a review on Landscapes but Manchester Academy need to sort themselves out; big time.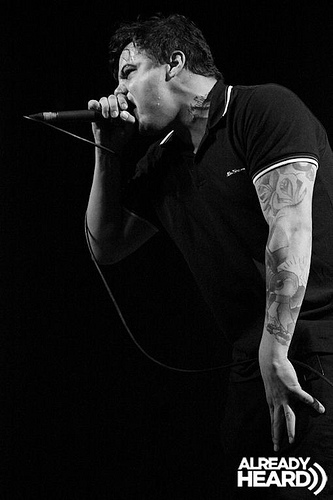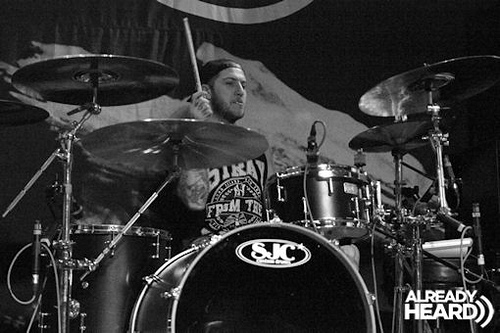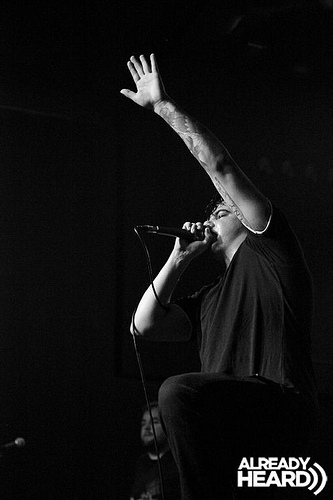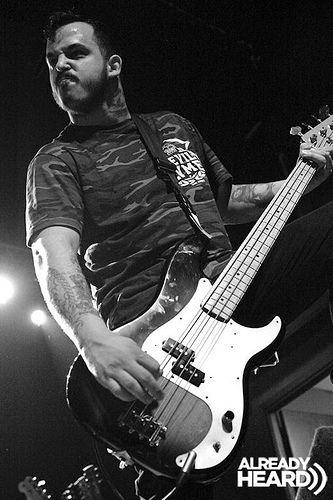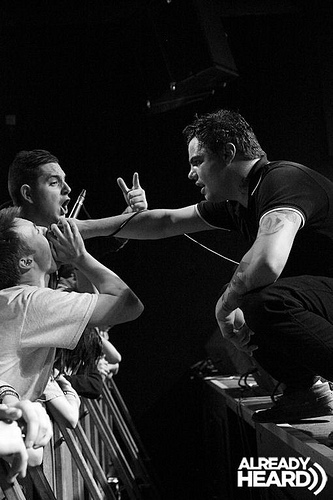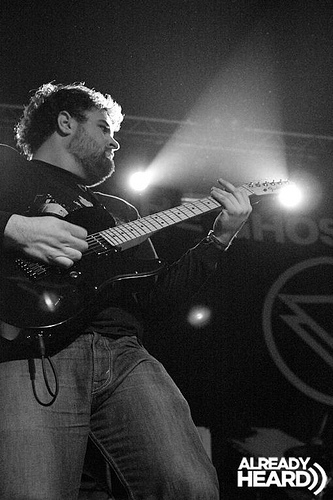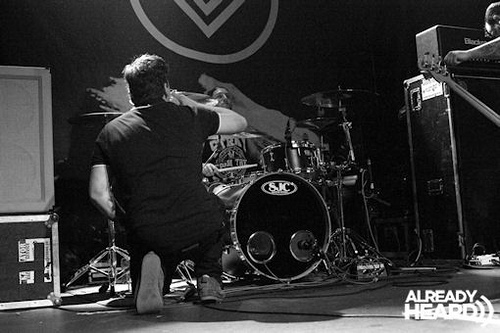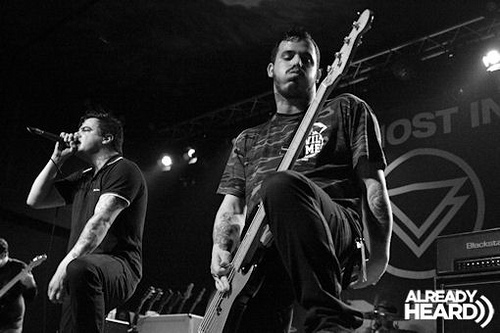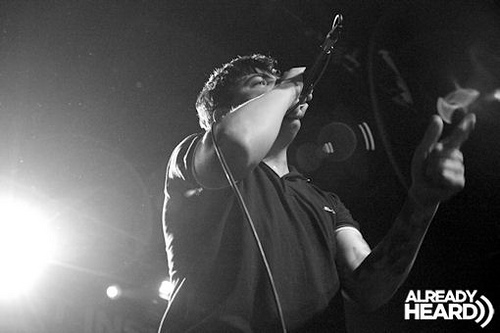 View on Flickr. Photos by Carrie-Anne Pollard.
Our first band of the night then was Stray From The Path from Long Island, New York. The band are only a 4 piece but play so tight together that you'd be perfectly excused for expecting a click track to be in their ear pieces. Their technical approach leads to looped guitars, grinding bass lines and hits behind every note. Drew brings such honesty and aggression to every lyric he spits out and there's a decent number at the front who spit them right back. The whole room nods to the breakdowns when they come in and I know there's a few new fans in the room. Big credit to their sound guy as well! Fantastic stuff. Headline tour please? (4/5)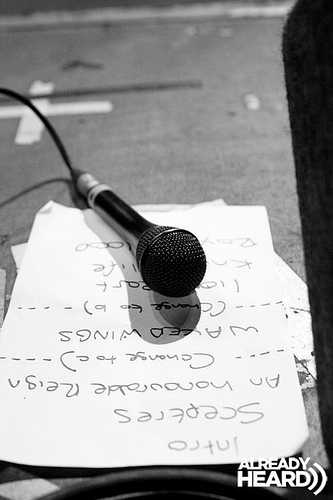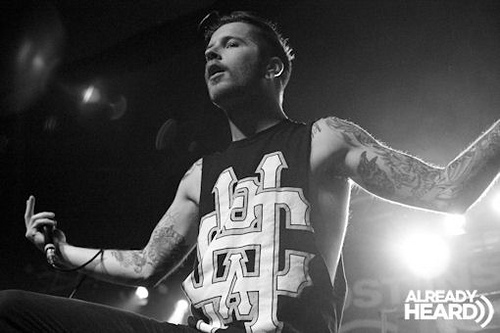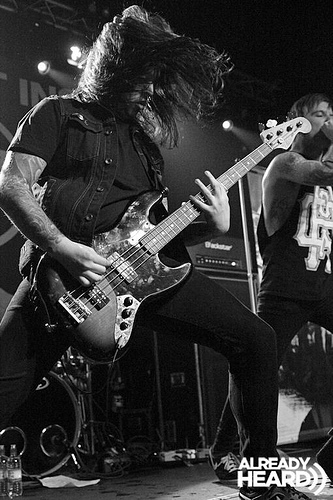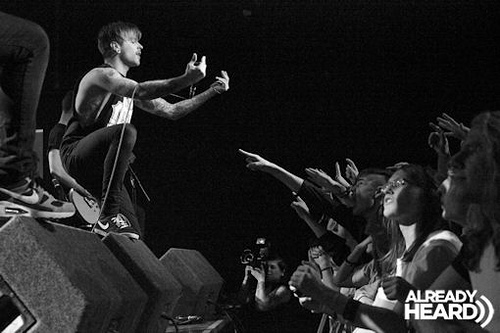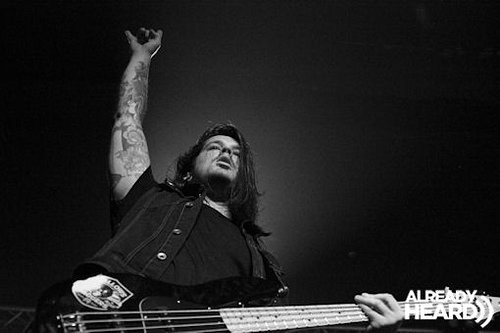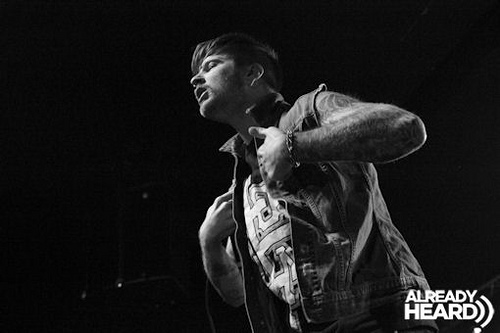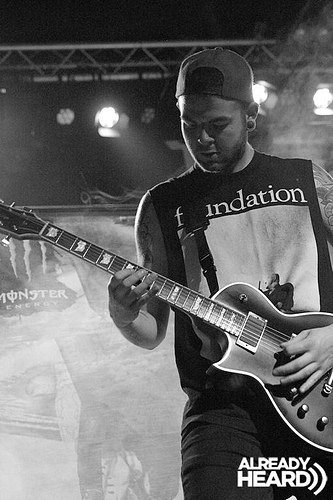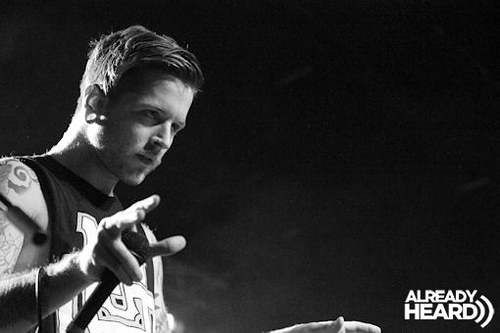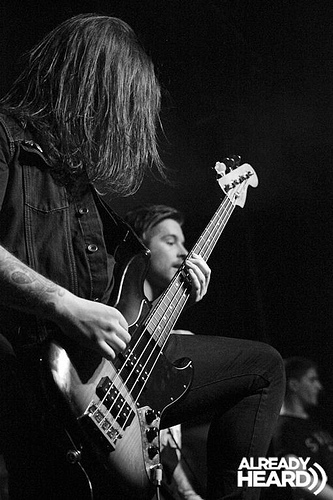 View on Flickr. Photos by Carrie-Anne Pollard.
Bury Tomorrow are leading the British Metalcore front here tonight and a pit opens up as soon as the lights are down, before a single note is even played. The band all seem really confident in their playing, especially considering the recent line up change on lead guitar. Everyone gets involved in getting the crowd moving and unleashing plenty of energy onstage. The front half of the room is bouncing and moshing about with flailing limbs and trails of sweat whilst the other half witness the madness. It's clear that there are a lot of fans here and I'm sure the band will give the haters plenty to talk about on their next headline tour. I'd hope for some better sound next time around, but otherwise it's a decent performance. (3.5/5)
Shame, however, that they have to be followed by quite possibly the best in the business. The Ghost Inside are, basically, solid. They play solid, they sound solid and their set is more solid than concrete. But The Ghost Inside are the bulldozer as well; they build it up and then smash it in each and every song. The set is built up of the best from their new album and the fan favourites from the rest of their catalogue. Vocalist Vigil is such a gentleman. Despite it being his band's sold out show he can't help but actually present the microphone to those who manage to clamber up on stage.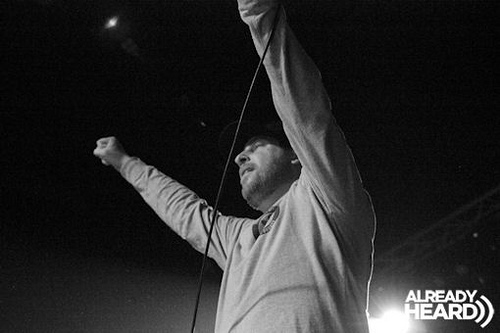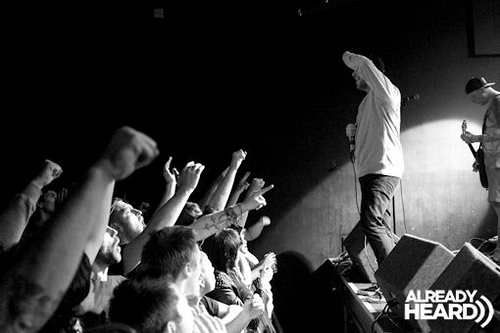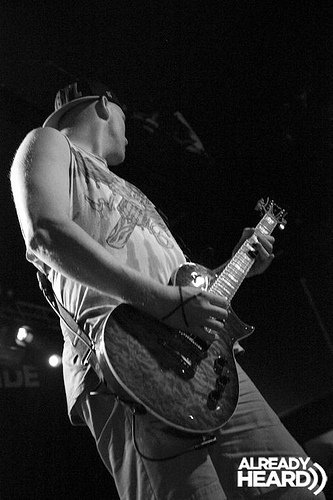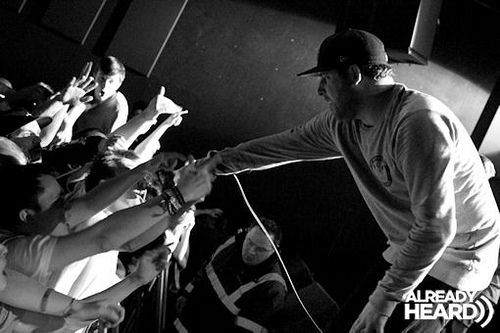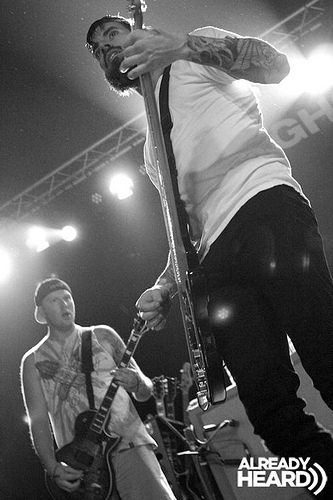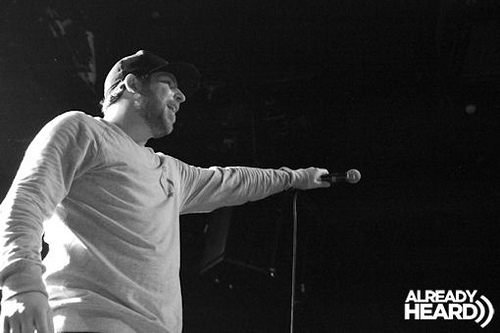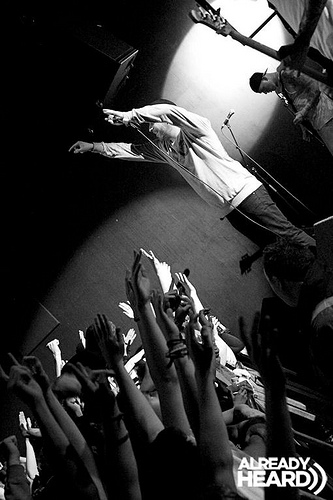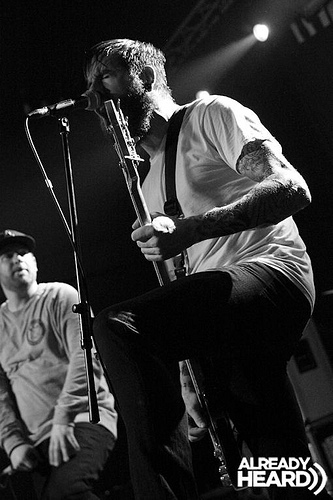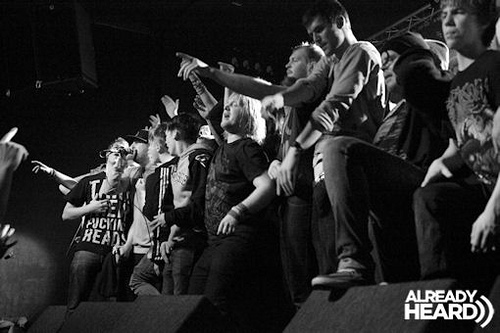 View on Flickr. Photos by Carrie-Anne Pollard.
And not one of them takes it for granted, politely returning the microphone to Vigil's hand when they've had their brief stint playing Academy 3 and giving him a pat on the back or side hug. Vigil seems genuinely humble, showing such a pleased and appreciative grin when he sees the circle pit for the first time. I'm surprised that he still can't quite believe himself and his band mates achieve this outcome in a crowd, and for that I have the hugest of respect. Despite smashing the crowd into the back wall tonight the band are still incredibly down to earth. Well gentleman, you smashed it. Like I said, you were solid. Congratulations. (4/5)
Metalcore, you are in your stride.
4/5
Words by Mikey Brown (@MikeyMiracle)