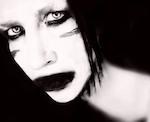 Marilyn Manson will headline the very first Alt-Fest event at Boughton Estate in Kettering, Northamptonshire.
The festival is a new hard rock, industrial and metal event that will take place from August 15th to 17th.
Other bands announced include Arch Enemy, Breed77, Cradle of Filth, Palm Reader, Covenant, Fearless Vampire Killers, Fields of the Nephilim, Killing Joke, My Ruin and Peter Hook & The Light.
Full information on Alt-Fest 2014 can be found here.