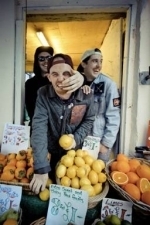 Having spent the summer playing numerous festivals, Gnarwolves have released their new video for 'Limerence' which documents the bands time on the road.
The track appears on the bands 'Funemployed' and is available now on Big Scary Monsters, Tangled Talk and Day By Day.
The 'Limerence' video can be viewed after the jump below.