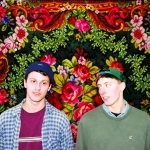 UK emo duo Nai Harvest have premiered their new music video for 'Hold Open My Head'.
The track is the title track from the bands forthcoming EP and is s set to be released on 3rd March through Dog Knights Productions and Topshelf Records.
Click read more to view the video.