As an unusually hot September continues, this week's #NewMusicFriday lineup is a diverse mix of sounds. For starters, British metallers Sylosis aren't ones to (no longer) ignore as they return with 'A Sign of Things to Come'. Then there's Kvelertak and their signature brand of hardcore metal-punk riffs as 'Endling' arrives with plenty of swagger.
Among today's other releases, there is Brand New Soul' from "Posi" Baltimore hardcore group, Angel Du$t, and Hawthorne Heights deliver a new EP in the form of 'Lost Lights'. Genre-bending mob UnityTX drop 'Ferality', blending hardcore with hip-hop in its path of destruction. If you're wanting comebacks, look no further than With Honor as the Connecticut hardcore punks release 'Boundless', their first album since 2005.
On the more experimental side of things, you can hear new releases from Brighton-based feminist electro-punk trio CLT DRP and gritty "ugly pop" deviant ZAND.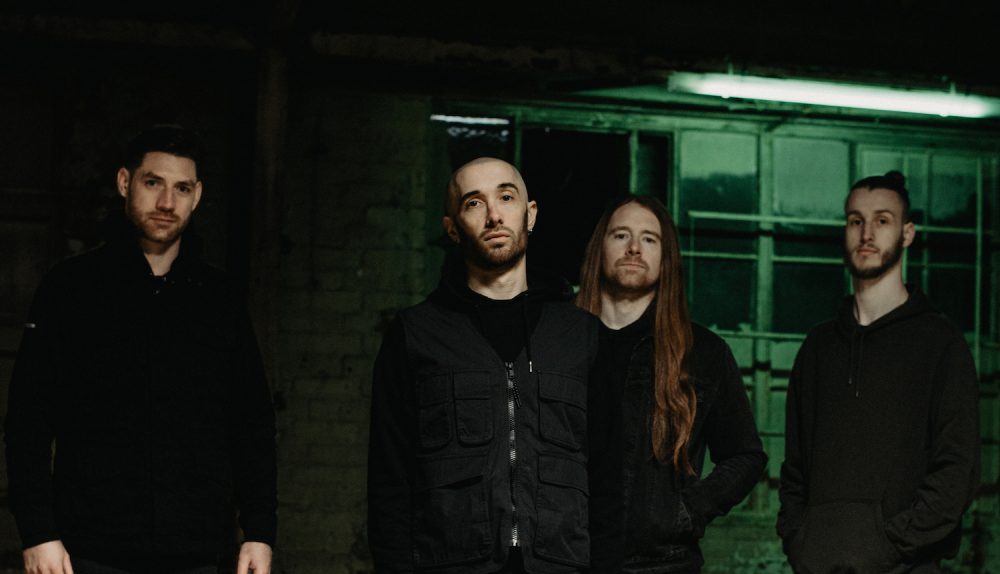 Sylosis – A Sign of Things to Come
If you've followed Sylosis since emerging with 2008's 'Conclusion of an Age', then you'll know the metal mob have a tendency to make hour-long plus records. However, that trend ends with 'A Sign of Things to Come'. Coming at 44 minutes, the quartet haven't cut off any of the fat, they've merely honed in on a crushing, anthemic brand of metal.
With Josh Middleton leading the way,  'A Sign of Things to Come' is a lean, muscular record packed with an onslaught of heavy riffs, dense grooves, and atmospheric glimpses. 'Deadwood' is engulfed by a blistering solo and Middleton's firey vocals, showing improvement in his clean delivery. While Ali Richardson pummels away on the drums.
Tracks such as 'Pariahs' and 'Descent' sound massive. Whereas 'Poison For The Lost' is a blistering rampage of pure metal. Later on, 'Judas' stomps through like a battering ram. However, it's 'Absent' that is considerably the album's centrepiece. With its haunting, albeit uneasy, build, Sylosis are able to momentarily do away with the density to create a compelling atmosphere, before delivering a truly epic finale.
As a collective unit, Middleton, and Richardson along with guitarist Alex Bailey and bassist Conor Marshall, sound sharp, allowing songs like 'Eye For An Eye' and 'Thorns' to be dynamically executed. Individually, they're all allowed moments to shine with Middleton's vocal range being noticeable.
Having been on the periphery of breaking out from their underground status, 'A Sign of Things to Come' has all the traits to push through that glass ceiling.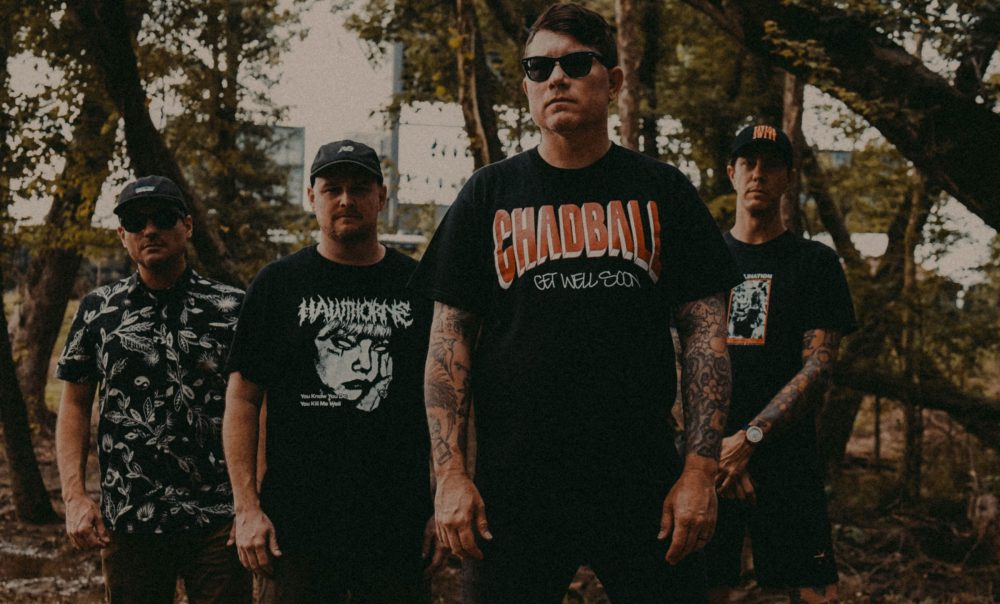 Hawthorne Heights – Lost Lights
Back at the Slam Dunk Festival in May, Hawthorne Heights frontman J.T. Woodruff pre-emptied set closer, 'Ohio Is For Lovers', with a lengthy spiel about how "emo was never just a phase". As a "#ElderEmo", it's somewhat no surprise that Woodruff would celebrate the nostalgia Gen-Z has for mid-2000s "emo", giving his band some form of a revival despite never truly disappearing from sight. While in the almost two decades since they first emerged, they're more or less stuck to a formula, bordering on post-hardcore, alt-rock, and emo. So on the surface, if it ain't broken, why fix it?
Woodruff and company find them in a fortunate position on 'Lost Lights' and utilise it well, serving up a melodically strong set of songs. 'The Storm' gives the five-track outing a strong start with a firey verse giving way to one of several earworm hooks. Admittedly, it's not helped by J.T.'s unavoidable whine yet still effective. Likewise, 'Dandelions' could easily slot into 'The Silence in Black and White' and 'If Only You Were Lonely', making good use of ignited screams with a soaring hook.
'Lucerne Valley' repeats the recipe less effectively; Woodruff's vocals aren't being pushed and the whole "the rain kept falling down" lyricism plays into the emo stereotype. 'Empty' is considerably one of the catchiest songs on here, elevated by Chris Popadak's drum work, before 'We Were Never Lost' closes things out with some nifty riffs, courtesy of Mark McMillon.
Is 'Lost Lights' going to win over any new fans? Probably not. But if you've stuck with Hawthorne Heights over the past 20 years, then you'll be on board with what these five tracks have to offer. While, thankfully, not ever giving into full throwback mode, 'Lost Lights' dips its toes into that lake with control.
What is out on #NewMusicFriday?
Sylosis – A Sign of Things to Come
Kvelertak – Endling
Angel Du$t – Brand New Soul
Hawthorne Heights – Lost Lights
Various Artists – Dead Formats: Volume 2
Conquer Divide – Slow Burn
Electric Six – Turquoise
Motionless In White – Scoring The End Of The World (Deluxe Edition)
UnityTX – Ferality
With Honor – Boundless
The Glorious Sons – Glory
Pomegranate Tiger – All Input Is Error
ZAND – SEWERSTAR
CLT DRP – Nothing Clever, Just Feelings
Dying Fetus – Make Them Beg For Death
Echo Ladies – Lillies
Phantom Bay – Underground
Death of Me – Hell's where you make it, Love's how you fake it
Mustard Plug – Where Did All My Friends Go?
If you think I've missed something or have a new album/EP/song to tell us about, tell us about it here.
If you're looking for the latest tracks focusing on rock, punk, hardcore, metal, emo, and everything in between, then check out our 'Newish Music' playlist on Spotify or Apple Music.