For this week's #NewMusicFriday round-up, we're putting the focus on a few promising UK bands as Caskets, To Kill Achilles, wars, and Urne all have new releases out. That's despite The Hives returning with their first album in a decade in the form of 'The Death Of Randy Fitzsimmons'.
There's also a new full-length album from math rock/progressive quartet Hail The Sun, as well as new albums from The Band CAMINO, and Sundressed. While Luton punks Out Of Love drop 'Welcome to the Luv'.
Finally, there is new music from Din Of Celestial Birds, Silverburn, Hurry and more.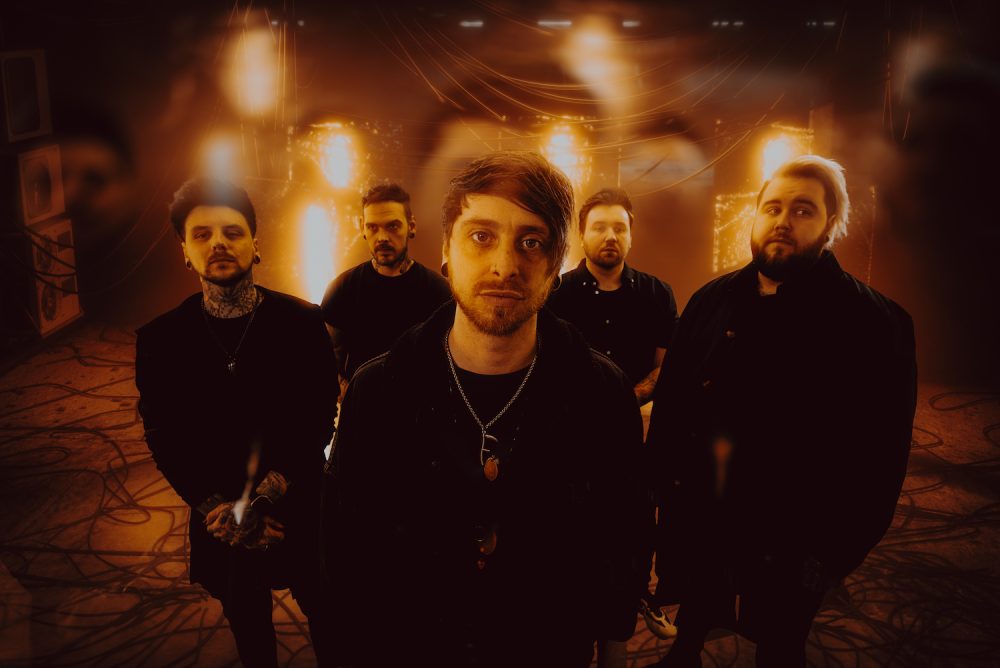 Caskets – Reflections
Two years on from releasing their debut full-length ('Lost Souls'), Caskets are back with the aim to knock on the door UK's current crop of post-hardcore/metalcore elite. On the surface album number two, 'Reflections', is similar to its predecessor; sounding big in its execution alongside a lyrical emotional outpouring. Yet this second outing is more collaborative with the Yorkshire quintet having spent endless hours together on the road. Threaded by interpersonal relationships and reflections (hence the title), Caskets show plenty of intent.
From the outset, Matt Flood's incredible soaring vocals lead the charge alongside a bold, guitar-driven sound. Early tracks such as 'Believe', 'More Than Misery' and 'In The Silence' set the standard with a reliable melodic metalcore formula. Throughout, cinematic flourishes add another layer, simply pushing Caskets' sound to be as big as possible. For example, 'Too Late' contains swirling synth keys alongside James Lazenby's pummeling drums.
One characteristic that Caskets constantly lean (and thrive) on is their melodic flair. Whether it is on the atmospheric roar of 'By The Sound', the heart-wrenching burst on 'Silhouettes' or the bombastic metalcore punch of 'Guilding Light', the Yorkshire mob repeatedly win you over with towering, earworm melodies.
Anchored by the lyrically emotional weight of tales of broken relationships, lost friends, addiction, and more, 'Reflections' is thoroughly consistent in its presentation and lyrics. While Caskets aren't doing anything different from their peers, they're still able to create a noteworthy album that should maintain their momentum.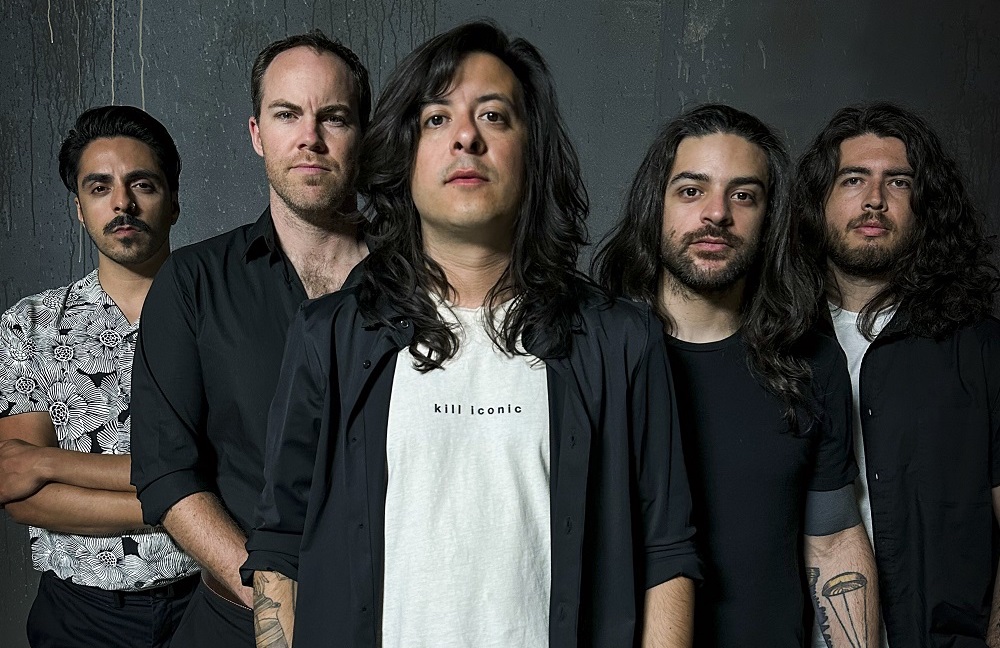 Hail The Sun – Divine Inner Tension
Now six albums deep into their career, California's Hail The Sun continue to evolve. On 'Divine Inner Tension', they're able to create a record that is equally heavier and poppier, yet never diminishing their technical dexterity. 'Tunnel Vision Alibi' bolts out the gate with Donovan Melero's pounding drums and stirring vocals being complemented by John Stirrat's rumbling bass, and the guitar pairing of Shane Gann and Aric Garcia serving up whirlwind riffs.
While comparisons to fellow prog rock outfits such as Coheed & Cambria are inevitable, Hail The Sun are still able to provide an expansive and textured set of songs. 'Mind Rider' is carried with dizzying guitars before 'Chunker' brings an introspective narrative to proceedings. It allows Melero's powerfully express his desire for retribution against those who've wronged him.
As you dig deeper into the record, Donovan paints a marco and micro existential picture. '60-Minute Session Blocks' tells the tale of struggling with the notion of identity. 'The Story Writes Itself' sees Melero question his role in this ever-changing world; "The universe finds me/Telling me where I need to go," he sings.
The pairing of 'I Saw You Hanging' and 'Tithe' considerably highlights the two extremes Hail The Sun go to on  'Divine Inner Tension'. The former rides on a pop-friendly chorus before the latter somewhat jarringly stomps its way through with rigid guitars, blasting drums, and Melero's screams. Furthermore, 'Feeble Words' follows bringing a swooning ballad to the table.
Penultimate number, 'Little Song' pulls in and highlights Hail The Sun's strength, both musically, lyrically, and vocally, proving to be a stirring and thrilling track. Likewise, 'Under the Floor' closes the album on a high. Twisting riffs, Melero's soaring clean vocals, and pummeling flourishes allows the quintet to unleash the shackles.
Overall, 'Divine Inner Tension' is a fitting continuation and introduction to respective old and new listeners of Hail The Sun. Executed with thorough precision, they're able to produce a rousing collection that takes listeners on a musical journey.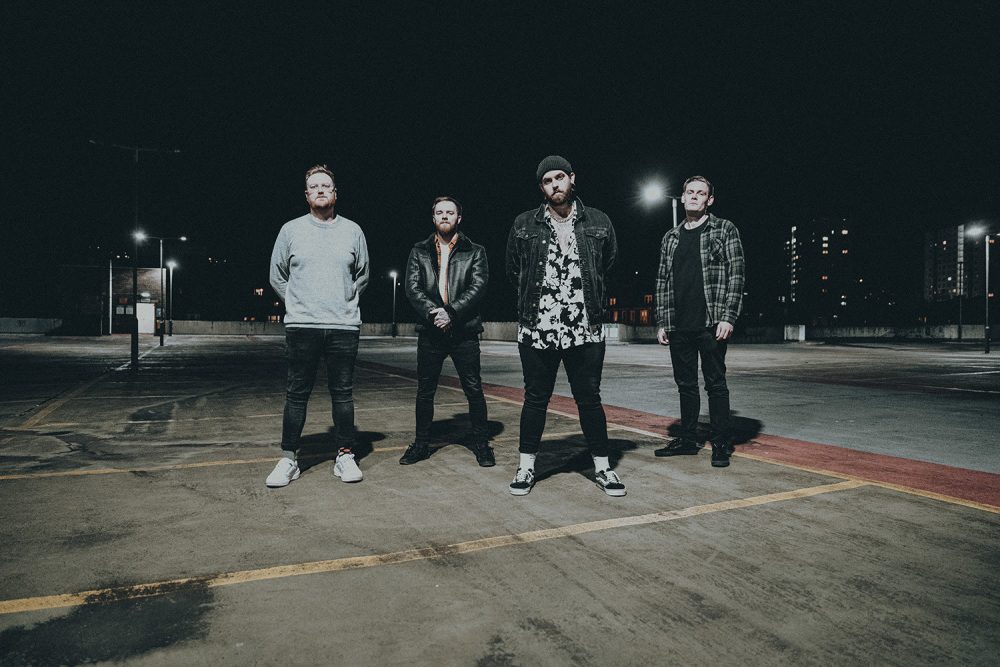 To Kill Achilles – Recovery
In the past, To Kill Achilles have been weighed down by their hardships, using it to create a portrayal of anguish and turmoil and wrapping it in a cathartic post-hardcore skin. However, on the third album, 'Recovery', the Dundee group put optimistic spin on things without shredding their emotional core.
Mark Tindal's effervescent, desperate vocals lead the honesty train from the start, admitting to be addicted to the feeling of love on '…And I'm an Addict'. It's backed by a crushing musical blast. Repeatedly Tindal opens himself up. Whether that's detailing the loss of his unborn child on the slow-burning 'Blue', a loss friend on the punchy 'Living In A Memory',  or toxic relationships on 'No Love Is A Crime', Tindal's lyrically outpouring feels like a weight off his shoulders.
He's backed by a muiscal might that rarely sees the band outstretch themselves out of their comfort zone. 'Chemical Counterpart' and later on, 'Fifteen Years' incorporates towering melodies to To Kill Achilles' hefty metallic hardcore arsenal. Nevertheless, 'Recovery's strength relies on its emotional outpouring especially on the titular closer.
Tindal is straight with listeners, mentioning his reliance on writing "sad songs" yet he's learned to be grateful and to "walk the right path". It's a powerful finale that thoroughly details the trials and triumphants living with depression can have.
Having previously been lost in a sea of emotional hardcore bands, 'Recovery' ultimately gives To Kill Achilles the potential to swim a notable shore, full of raw optimism.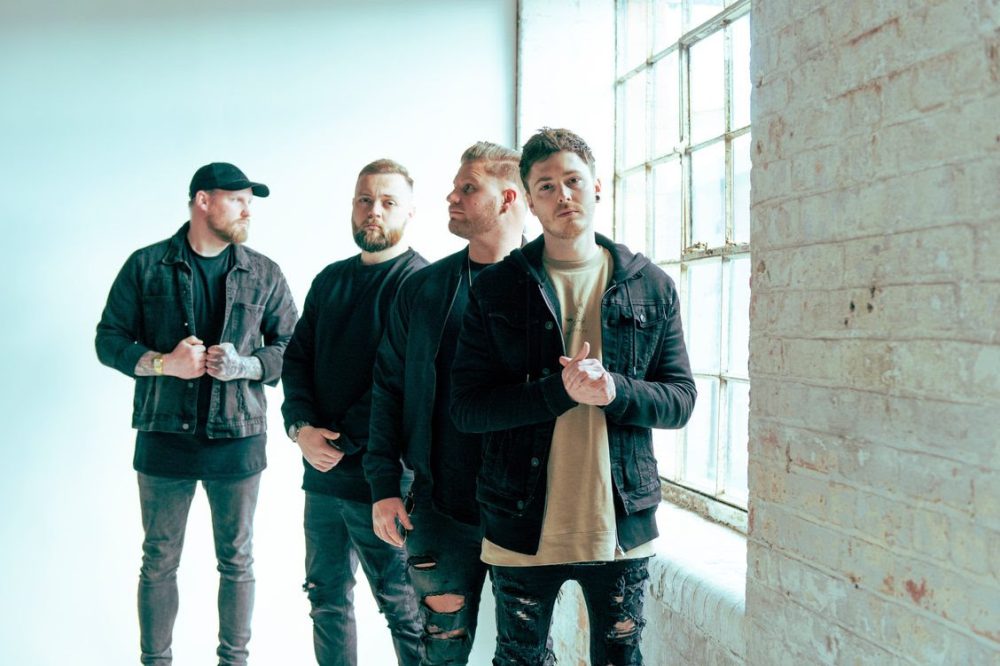 wars – Almost Nothing Nearly Everything
Having confidentially executed the melodic screamo sound for the best part of a decade, 'Almost Nothing Nearly Everything' sees wars begin a new era as they aim to evolve. Admittedly, their metalcore origins do remain as the foundation on these four songs on offer, yet the quartet incorporate slick production tricks to expand their sound.
'Satellite' thrives on a cinematic chorus with subtle synth keys merely adding to its scope. Likewise, 'I'm With You' sees Rob Vicars' towering vocals shine with equally escalating drums from Lee Tysall. While 'Low' embraces a poppy melody amongst its heavy blasts, before 'Feel It All' questionably contains stabbing synths and brief electronically-tweaked vocals.
Overall, wars pull off their aim to provide bombastic melodic heavy rock with an abundance of hooks. While hindered by the occasional mixing issues; Tysall's drums over-dominate while electronic experimental quirks don't always quite have the desired effect.
What is out on #NewMusicFriday?
The Hives – The Death Of Randy Fitzsimmons
Turnstile & BADBADNOTGOOD – New Heart Designs
Caskets – Reflections
Hail The Sun – Divine Inner Tension
To Kill Achilles – Recovery
wars – almost nothing nearly everything
The Band CAMINO – The Dark
URNE – A Feast On Sorrow
Acres – Burning Throne (Deluxe)
Sundressed – Sundressed
Out Of Love – Welcome to the Luv
Din Of Celestial Birds – The Night Is For Dreamers
Silverburn – Self Induced Transcendental Annihilation
Hurry – Don't Look Back
Move BHC – Black Radical Love
Sarayasign – The Lion's Road
Spoilers – There Or Thereabouts
George Lynch & Jeff Pilson – Heavy Hitters II
If you think I've missed something or have a new album/EP/song to tell us about, tell us about it here.
If you're looking for the latest tracks focusing on rock, punk, hardcore, metal, emo, and everything in between, then check out our 'Newish Music' playlist on Spotify or Apple Music.