Although the UK festival season is in full swing, including ArcTanGent taking place this weekend, that doesn't mean there isn't any good new music being released. Far from it, as this week's #NewMusicFriday round-up shows, there are plenty of new releases to fill your ears.
We have new albums from Movements, Fiddlehead, The Xcerts, and Bearings. At the same time, Magnolia Park delivers not one, but two EPs and influential metalcore group, Atreyu, drop a four-track EP called 'The Moment You Find Your Flame'. Elsewhere, "scene" stalwart Craig Owens celebrates his very active history with a reworked "greatest hits" collection.
If you're not in a field this weekend, and you're wanting some live music, Slipknot (vinyl only), You Me At Six, and Underøath have released live records.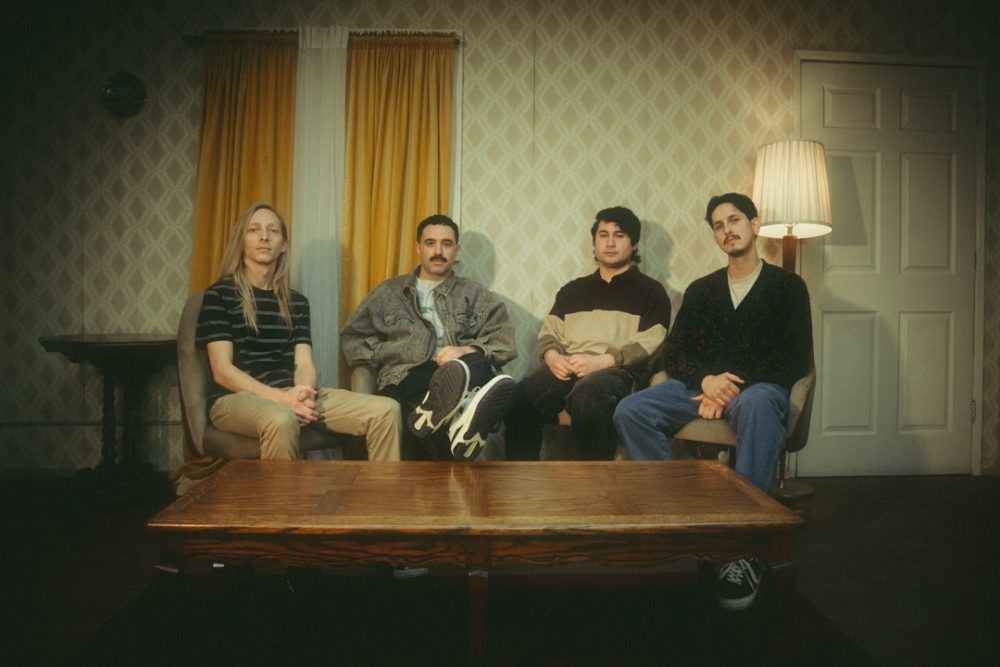 Movements – RUCKUS!
When Movements shared plans to be more expansive on their third album, 'RUCKUS!', I failed to see its execution. However, the Southern Californian quartet have gradually proved me wrong. While never drastically stepping away from their post-hardcore/emo roots, they've sonically enhanced their sound.
From the rumbling bass on opener 'You're One Of Us Now' to the icy and timid tone on 'Coeur D'Alene', Movements almost effortlessly explore contrasting emotions and styles. 'Killing Time' is ideally presented in a rigid fashion. 'Lead Pipe' pounds away with bubbling intensity before bursting with Patrick Miranda's distinctive voice, before 'Heaven Sent' shimmers, combining a pop-quality chorus with laid-back indie-rock guitars.
For those wanting the Movements of old, 'I Hope Your Choke!' is fuelled by pure lyrical angst and distaste. Whereas 'Fail You' is aided by Ira George's stabbing guitars, it segues into a soaring emo-rock chorus led by Miranda, capturing his paranoia. Later on, 'Dance With Death' towers with dominance due to its riveting musicianship and Miranda's powerful vocals.
Throughout the album, Austin Cressey's bass work adds a tough texture, even on the slightly forgettable and thin pop-rock number 'AMP'. It's a rare miss in Movements' aim to be dynamic. In comparison, 'Tightrope', is an album high point. Its atmospheric build allows Miranda's voice to take centre stage, creating a delicate picture of yearning before erupting with rolling drums and breezy guitars. Furthermore, it highlights Movements' progression to writing songs with pop sensibilities.
By integrating different influences and styles, 'RUCKUS!' allows Movements to evolve while keeping their post-hardcore/emo origins intact. It sees the quartet become versatile, adding more potential to what they could do in the future.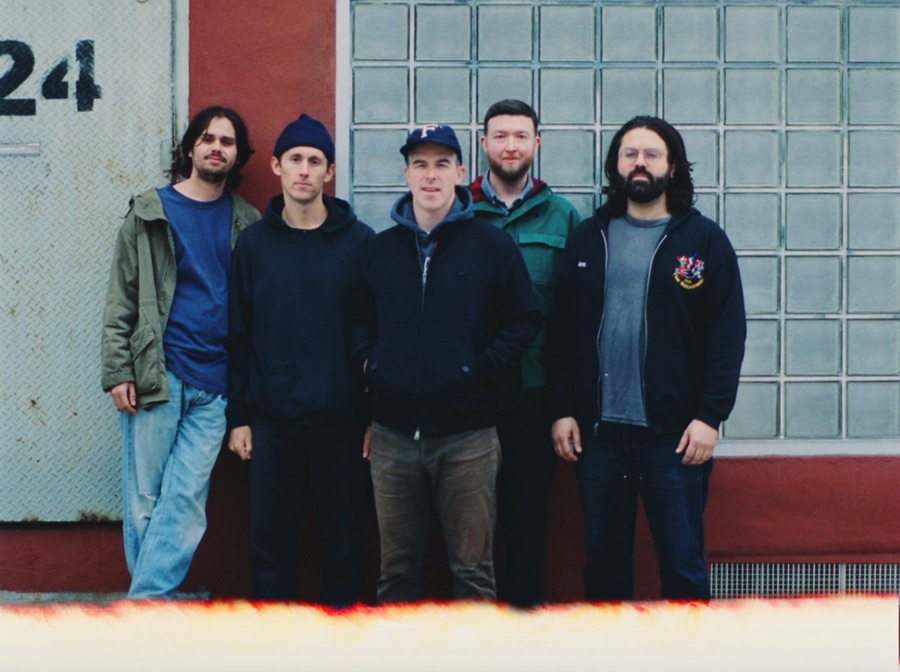 Fiddlehead – Death Is Nothing To Us
Fiddlehead's second album, 'Between The Richness', was one of my favourite albums of 2021 yet I didn't put in my top ten as I didn't realise how much I enjoyed the record until months later. So with that record having received repeated plays over the past 18 months, I've been looking forward to hearing its follow-up – 'Death Is Nothing To Us'.
The Massachusetts-based group's third outing completes a thematic trilogy based on grief and loss, most notably vocalist Pat Flynn's father. As before, Fiddlehead, walks an enjoyable fine line of aggression and melody that comfortably sits in the quintet's alt-rock/hardcore skin. Flynn along with drummer Shawn Costa, guitarists Alex Henery and Alex Dow, and bassist Nick Hinsch are able to create earnest immediacy. It's one that emotionally and lyrically goes for the jugular without sacrificing the musical richness on offer.
'Death Is Nothing To Us' squeezes in 12 tracks in less than half an hour, and yet like its predecessor, has you coming back again and again. After the blistering opener, 'The Deathlife', 'Sleepyhead' arrives with weathered slickness, while lyrically capturing the easy option of sleep during episodes of depression.
Throughout each member is allowed to take the spotlight. Whether that's the stirring guitar solo on 'The Woes' or the bass-led doodling and dynamic drumming of 'Give It Time (II)', Fiddlehead collectively combine their experiences to the best of their abilities.  Nevertheless, Flynn's lyrics are considerably the icing on the mournful cake.
When he's not expressing his grief and despair, he's graciously appreciating the scene he's come from ('True Hardcore (II)'), morbidly hoping he dies with his wife by his side ('Fifteen To Infinity'), or relying on "Ride or Die's" ('Fiddleheads'). It gives Death Is Nothing To Us' a hint of optimism, even if everything is not fine. For example, on 'Queen of Limerick' Flynn sings of unemployment, struggling to pay rent, and "Old man's still dead" yet he's encouraged to "Smile, smile, smile".
Having taken listeners on a cathartic journey, Fiddlehead close the trilogy with a sense of resolve and acceptance – "I'll see you on the other side cause I don't wanna die". 'Death Is Nothing To Us' concludes an admirable run of albums that has seen its creators grow as a unit, enabling them to craft songs that burst with emotion and melody yet maintaining their roots.
The Xcerts – Learning How To Live And Let Go
I can't help but feel The Xcerts' worth has diminished. Obviously, the world being on hold a couple of years ago didn't help matters but it does feel like the Brighton-via-Aberdeen trio have somewhat been forgotten about. For a band that never quite got the breakthrough they deserved after a hat-trick of impressive albums; 2010's 'Scatterbrain', 2014's 'There Is Only You' and 2018's 'Hold On to Your Heart', this return after a lengthy absence feels like regression.
Their fifth outing, 'Learning How To Live And Let Go', attempts to take the best parts of The Xcerts' past while planting small expanding seeds. The end result is a mixed album that lacks the quality of consistency of past records. However, there are positives sprinkled throughout.
'GIMME' and 'Jealousy' quickly show frontman Murray Macleod's ability to craft poppy earworms. At the other end of the scale, 'My Friends Forever' and 'Everything I Cannot Live Without' highlights his tender, balladic quality. In between, there are eclectic moments like the unabashed funk-pop of 'Lovesick' and the electro-charged, lyrically-hazed of 'Lust In Translation'. While promising cuts such as 'Ache' (featuring Architects' Sam Carter) and 'Inhale (Her)' come and go too soon with unfulfilled potential. 'Blame' arguably captures The Xcerts in their most realised form. It's a late album highlight, combining power-pop quips, self-aware lyricism, and a punchy alt-rock chorus.
Although 'Learning How To Live And Let Go' isn't carried with a weight of expectation, and nor is it executed with a bucketload of potential, it simply marks the next evolution of The Xcerts. One that hones in on brief, progressive songs while never fully letting go of their past.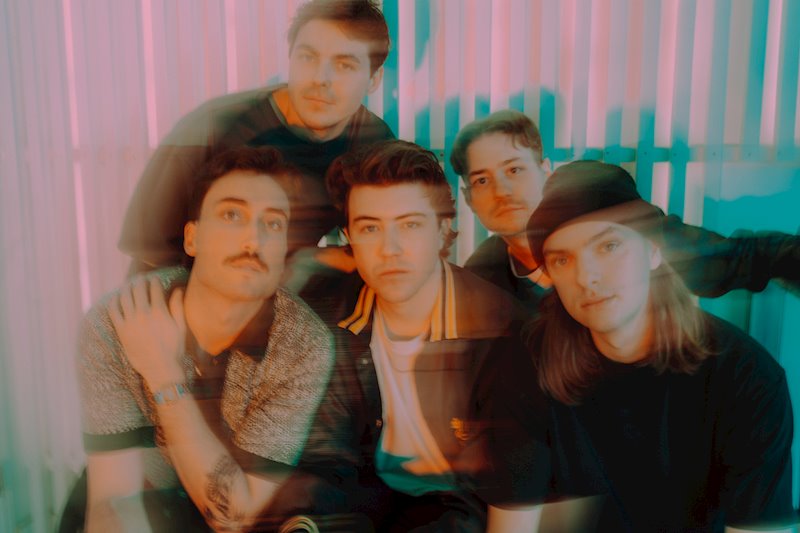 Bearings – The Best Part About Being Human
Ottawa-based pop-punk quintet Bearings have been kicking about now for a few years, yet for the most part, have been lost in a sea of similar bands in the genre. Returning with their third full-length, 'The Best Part About Being Human', aims to elevate them from the pack.
That's not to say 'The Best Part…' shouldn't be merely written off as "just another pop-punk record". Its 10 songs unabashedly embrace genre tropes and give it a sunny SoCal filter via Canada. The end product is a radiant, wholesome, and summer-ready collection. From the outset, 'Shaking Up The Scenery' set the tome with bigger-is-better guitars and punchy hooks. While Dougie Cousins shows a commanding presence on both 'Don't Wanna Forget About It'  and 'Go Long'. When partnered with poppy lyricism and infectious melodies on 'Gone So Gone', Bearings can be unashamedly fun.
For the most part, there's little let up in the momentum the five-piece build during the duration of 'The Best Part…' Whether that's the sun-swept romance of 'Blood Jam', 'LFND' s soaring pop-rock or the lyrically succulent 'Slip', Bearings utilise their strengths greatly. While 'I Want To Heal' hints at a heavier side with crunching guitars before 'Human' delivers one final soaring slice of pop-punk pie.
Executed with an abundance of urgency with a carefree, uncomplicated approach, Bearings have provided a concise, straightforward and addictive pop-punk record that should lift them towards the genre's upper echelon.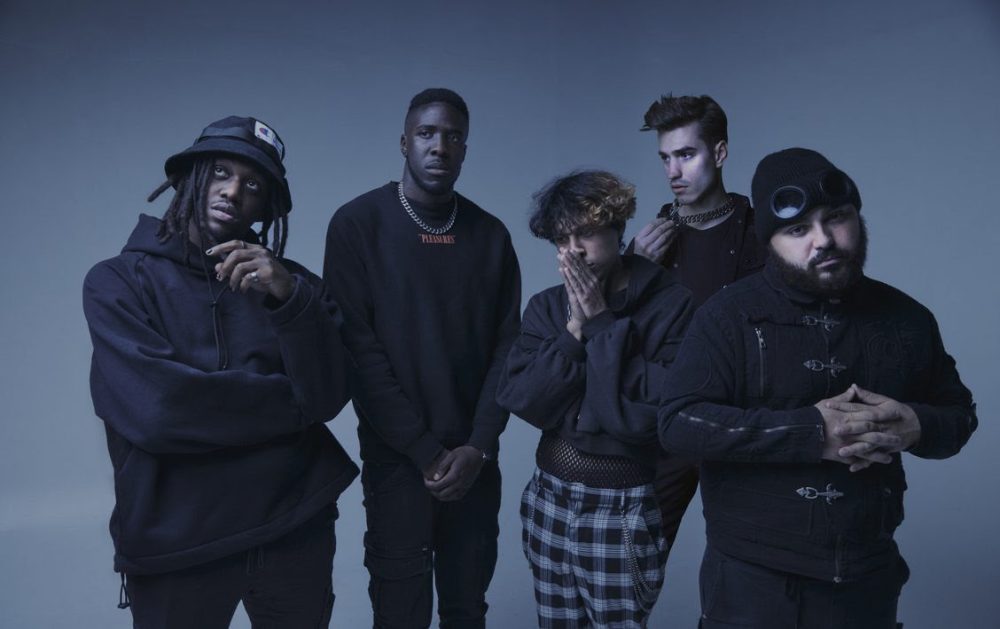 Magnolia Park – Moon Eater / Soul Eater
In an age where streaming is king, Magnolia Park isn't a band to stick to the routine album cycle. In short, they're a band that is very active. If they're not making tracks of their own, they're collaborating elsewhere, especially vocalist Joshua Roberts. Clearly a band full of ideas, the Orlando group are delivering two EP's on the same day.
Having shown a willingness to expand their sound beyond its pop-punk foundation, 'Moon Eater' and 'Soul Eater', allows Magnolia Park to respectively show their darker and lighter sides, integrating various styles and genres along the way. Even though the risks aren't too drastic, they're still appreciative.
On the surface, it is the former which pulls this off the most. For example, 'Do or Die' (featuring Ethan Ross) is gritty and heavy in its execution with quirky electro keys tucked away and a momentous breakdown. Whereas 'Breathing' incorporates trap beats with nothing.nowhere., yet its undoubtedly an outstanding track that thrives in its chorus. Elsewhere, 'Homicide' is atmospherically bold, and 'Unholy Heart' (ft. Honey Revenge) moulds itself into a chugging slice of metallic pop-rock (if there's such a thing).
'Soul Eater' is more straightforward, leaning on Magnolia Park's origins. 'Manic' (ft. 408) ticks off the feel-good summer pop-punk box with ease. 'D4U', 'L.O.V.E.' and 'Wishful Thinking' equally rely on a trustworthy formula that hones in on bold choruses. While 'Blud Luv' (ft. Decode) hints at the aforementioned experimentation. Opening with hedonistic drum samples and carried with late summer piano keys, it soon bursts into a soaring melody.
As a set of EPs, 'Moon Eater' and 'Soul Eater' succeed in showcasing Magnolia Park's versatility. Yet you can't help but think they're not designed as your standard EP(s). Much like their discography to date, Magnolia Park have served up a range of songs that can be cherry-picked and consumed in a variety of ways.
What is out on #NewMusicFriday?
Movements – RUCKUS!
Fiddlehead – Death Is Nothing To Us
The Xcerts – Learning How To Live And Let Go
Bearings – The Best Part About Being Human
Magnolia Park – Moon Eater
Magnolia Park – Soul Eater
Atreyu – The Moment You Find Your Flame
Slipknot – Live at MSG (vinyl release)
Underøath – Voyeurist: Digital Ghost
You Me At Six – Truth Decay – Live From Alexandra Palace
Craig Owens – Volume One
The Sleeping – I Feel Like I'm Becoming A Ghost
Point North – Prepare For Despair
CYHRA – The Vertigo Trigger
Imperial Tide – Existence in Crisis EP
Naked Lungs – Doomscroll
Orbit Culture – Descent
The Darien Gap – Haunted Lots
The Unit Ama – Toward
If you think I've missed something or have a new album/EP/song to tell us about, tell us about it here.
If you're looking for the latest tracks focusing on rock, punk, hardcore, metal, emo, and everything in between, then check out our 'Newish Music' playlist on Spotify or Apple Music.