The first #NewMusicFriday of October kicks off with a handful of notable releases. For starters, Citizen return with 'Calling The Dogs'. A record that is considerably their most melodically rich.
When it comes to essential listening from this week's list, the new record from Svalbard is a must. Weight Of The Mask' is an Album of the Year contender.
Although, the same can't be said with Of Mice & Men's eighth studio album, 'Tether'. Nevertheless, on the UK front, today sees a smattering of emerging names deliver new music. For starters, RØRY shares her diaristic 'Family Drama' EP. Genre-moulding quartet Tropic Gold look to leave their mark with 'What A Wonderful Experience'. Cambridge's Brave Liaison serve up four slices of straightforward alternative rock in the form of 'Will This Hold Together?'. While Fangs Out feverishly delivers a 15-minute hardcore punk blast.
Looking further afield, The Darkness celebrate 20 years of 'Permission To Land' with a plethora of demos, b-sides, and live sets. There's also 'Re: This Is Why', a reworked, remixed, and rewritten version of Paramore's latest album with various collaborators.
---
---
---
---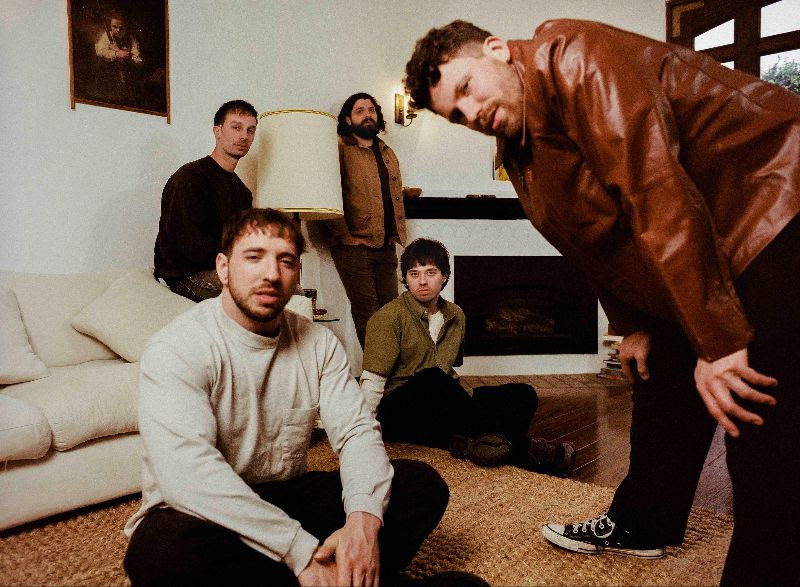 Citizen – Calling The Dogs
A decade on from debut album, 'Youth', Citizen's fifth full-length marks another considerable reinvention. On the surface, 'Calling The Dogs' is a looser offering that is embedded in alt- and indie rock. Enhanced by the addition of Ben Russin and Mason Mercer on drums and guitar, respectively, they join Mat Kerekes (vocals), Nick Hamm (guitar and backing vocals) and Eric Hamm (bass) to create a lighter record which embraces poppy melodies. For example, 'Bad Company' contains colourful percussion and clean guitar hooks, complementing Kerekes' swaggering voice. Whereas opening track, 'Headtrip' is carried by some Strokes-esque harmonious guitar interplay from Mercer and Nick Hamm.
Recent single, 'Hyper Theory', combines Kerekes' snappy wordplay, rapid guitar chords, buzzy bass line and a melodious chorus. While it's not stunning, it's a satisfying listen as Kerekes' voice has warmth. Likewise 'If You're Lonely' is upbeat and uncomplicated in its execution, providing one of the album's best (and straightforward) hooks.
For the most part, 'Calling The Dogs' is carried by jangly hooks and Kerekes' sincere lyrics. 'When I Let You Down' injects some energy with a sound that reminds me of Angel Du$t's 'Prety Buff' era, before 'Options' ticks along with a rigid bass line and experimental mid-section, harking back to 2021's 'Life in Your Glass World'. The exception is 'Dogs' and its stiff, angular pacing and buzzing rhythm.
Even though its preceding singles lent 'Calling The Dogs' plenty of promise for an exceptional record, you can't help but feel somewhat disappointed. As a whole, it's a pleasing record that nicely offers catchy hooks and is a breezy listen in 35 minutes. Nevertheless, with each record sounding different from the last, Citizen continues to spark interest, partly due to Kerekes' artful songwriting, and partly because of they willingness to evolve.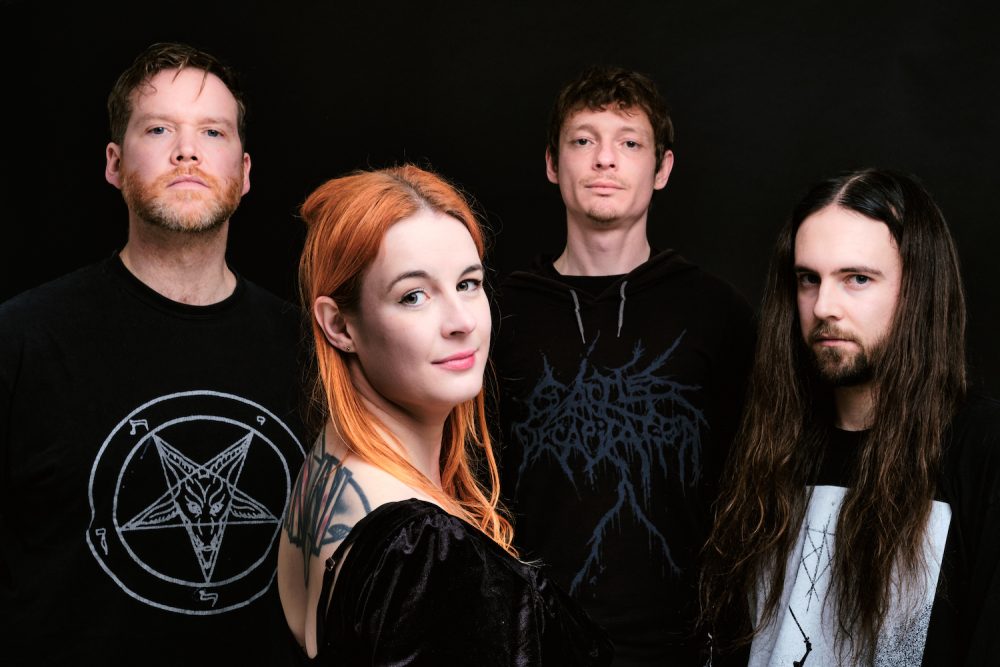 Svalbard – The Weight Of The Mask
With each record, expectations continue to rise for Bristol quartet Svalbard, and 'The Weight Of The Mask' is no different. Album number four has an over-arching theme of mental health while stylistically weaving in black metal, post-metal, post-hardcore, and at times, post-rock. The end result is a raw, insightful, and rich metal album.
'Faking It' rushes out of the gate with its cascading guitars as co-vocalist Serena Cherry screams about the all too relatable feeling of putting on a front. Fellow guitarist/vocalist Liam Phelan takes charge on 'Eternal Spirits', paying tribute to influential late musicians who are no longer with us. While Cherry provides soft harmonies, it's countered by Mark Lilley's battering drum work. 'Defiance' follows in a similar fashion with Cherry putting emphasis on the album's narrative; "And all I can do is keep on fighting". Later on, 'Lights Out' strikingly amplifies the depressive feeling of hopelessness.
Throughout, rapid, escalating guitars provide raw grandeur, while Lilley and bassist Matt Francis ground it with rumbling density. However, it's not a complete rampage as fragile tracks such as 'November', 'How To Swim Down', and 'Pillar In The Sand' allow Svalbard to ebb and flow with ease. Furthermore, it showcases their ability to compellingly build towards an impactful and ferocious conclusion. 'The Weight of the Mask' benefits from the succulent ebbs. For example, 'How To Swim Down' shimmers with atmospheric guitars and Phelan's violin, bringing an ethereal quality.
Cherry's thoroughly honest songwriting creates a black shadow amongst the musical force Svalbard are. Beyond the heavy blasts, she's able to capture a genuine emotion of declining mental health. Whether that's loneliness on 'Be My Tomb', the difficulty of reaching out on 'Lights Out', or on 'To Wilt Beneath The Weight', which exemplifies the determination to not let depression fully swallow you up.
Its narrative never becomes overbearing and is crafted from a place of catharsis. Whereas Lewis Johns' production work rounds out a sonically solid album where every bashing snare, every growl, every pummeling bass drum, and every towering guitar riff is emphasised with accuracy.
If they continue the trend of raising expectations with every record, Svalbard may struggle to succeed next time out. 'The Weight Of The Mask' sees a band at their considerable peak, in sync with one another, and producing a career best.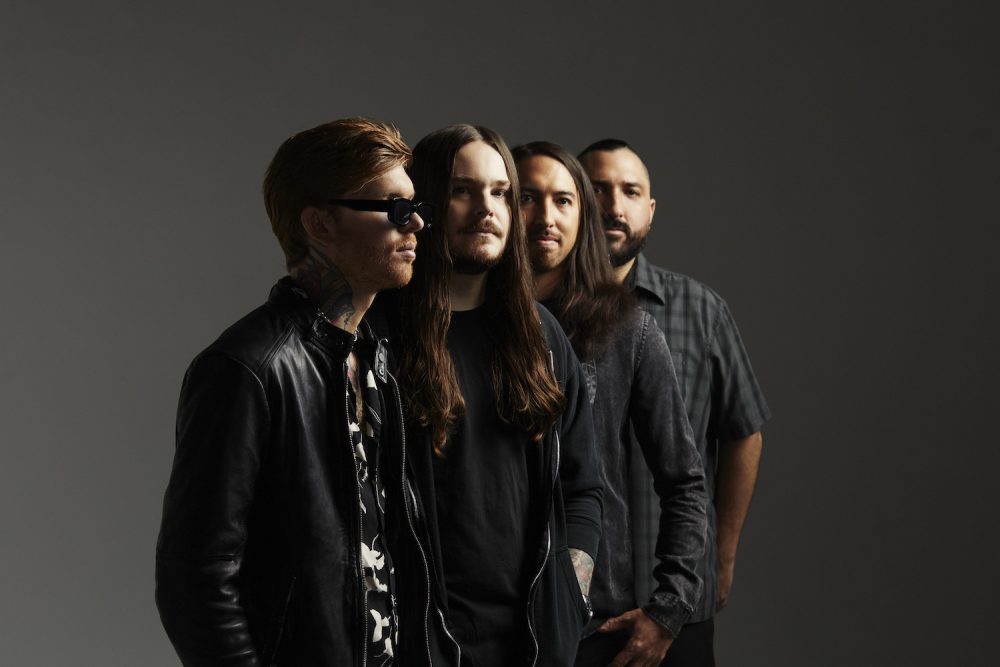 Of Mice & Men – Tether
Somehow Of Mice & Men are on their eighth album. Admittedly, they've been active for close to fifteen years. Nevertheless, after a wealth of comings and goings, the current four-piece of lead vocalist and bassist Aaron Pauley, drummer Valentino Arteaga, lead guitarist Phil Manansala, and rhythm guitarist Alan Ashby, is their most solid incarnation. 'Tether' is their fourth record together.
The self-produced effort does little to push past what we've come to expect from Of Mice & Men. Bordering on the fine line of bombastic metalcore and hard rock, 'Tether' takes a sobering look at depression, anxiety, loneliness, and existential dread, and combines it with a fairly routine blast of melodic metalcore.
Early on songs such as 'Warpaint' and 'Eternal Pessimist' are delivered with a meaty slab of riffing and double peddling, but could be replicated by any number of bands running in the whirlpool of metalcore bands. Whereas the towering hooks of 'Into The Sun' produce some resemblance of a standout point. Musically solid with a ravenous bridge, and a formulaic but impressive towering hook in its chorus.  Additionally, 'Castaway' thrives with stringent riffs and an energetic chorus.
The album's title track sees Of Mice & Men take the foot off the gas pedal, allowing Pauley's clean vocals to truly shine against a rich musical backdrop. It's followed by 'Indigo'. A somewhat jarring number that combines heavy blasts with towering atmospherics, leaning towards the progressive metalcore side of things. Final track 'Zephyros' begins with intrigue as distant synths twinkle, and while its eventual build captures the feeling of finality, you can't help but feel it could have truly escalated beyond what we've come to expect.
By this stage, it's difficult to see how, or if, Of Mice & Men can reclaim their spot amongst metalcore's elite. 'Tether' is a perfectly fine addition to their catalogue, but that's it. Nothing more, nothing less.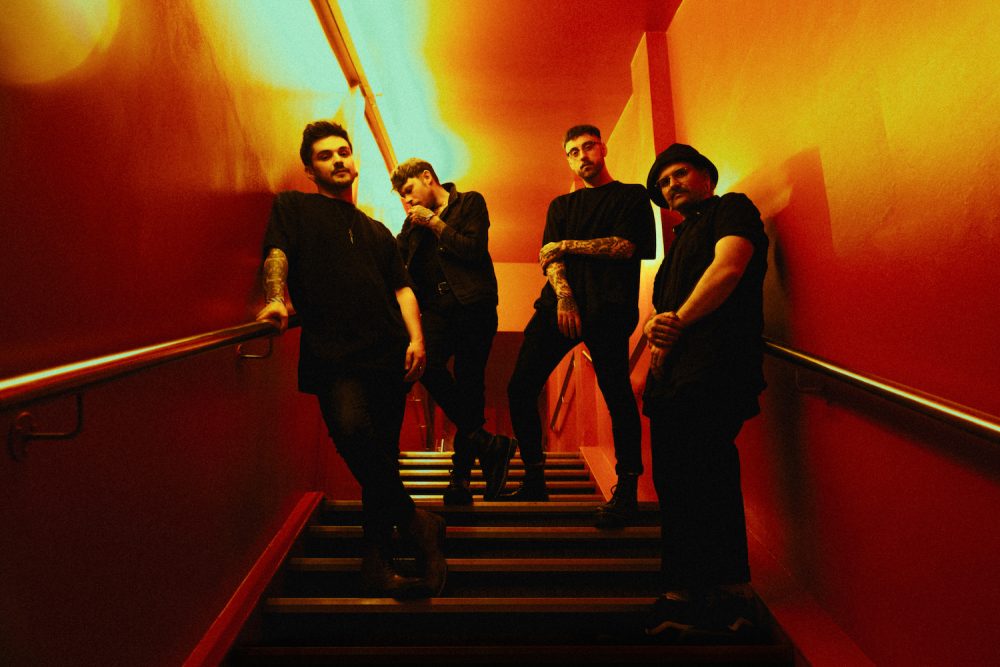 Tropic Gold – What A Wonderful Experience
Joining the wealth of acts currently embracing elements of alternative, metal, pop, and electronica, meet Tropic Gold. Coming from Suffolk-via-Essex, the quartet look to leave their mark on new EP, 'What A Wonderful Experience'.
On paper, they're not doing anything new. Hefty guitars, slick production quips, and big choruses are now a tried and tested formula, yet Tropic Gold clearly have potential. The opening pairing of 'Adrenaline' and 'Maniac' set the bar relatively high. It's evident the quartet have the capability of writing massive hooks that are made to be sung in unison.
'Damn(ed)' takes things in a different direction. Embracing moody electronica, it sees Tropic Gold attempt to fill the non-existent void of Bring Me The Horizon.  The use of synths is employed better on 'Get Over It'. Its pulsating alt-pop beat bursts into a radiant chorus with thriving trance keys.
For the most part, Tropic Gold's willingness to mould and navigate through various styles and genres pays off. Yet 'What A Wonderful Experience' suffers from its pacing. 'Feel Okay' is perhaps the most straightforward offering here, but automatically makes it the most forgettable. Whereas EP closer, 'DTTTH' (Don't Take This To Heart) dwells in muddling electronica with colourful bursts that never quite make their full potential.
Pacing aside, and a skippable track here and there, 'What A Wonderful Experience' provides Tropic Gold with enough momentum to move forward.
What is out on #NewMusicFriday?
Citizen – Calling The Dogs
Svalbard – The Weight Of The Mask
Paramore – Re: This Is Why
Of Mice & Men – Tether
The Darkness – Permission To Land… Again (20th Anniversary Edition)
RØRY – Family Drama
Tropic Gold – What A Wonderful Experience
Best Ex – With A Smile
Brave Liason – Will This Hold Together?
Fangs Out – The Humour In Hell
Teen Jesus and the Jean Teasers – I Love You
Carnifex – Necromanteum
Hunny – Hunny's New Planet Heaven
Bewilder – From the Eyrie
Awakening Sun – I Am More EP
Virta – Horros
World's First Cinema – Palm Reader
Death Pill – Death Pill
Burner Herzog – Random Person
Dead Alright – Dancing Through the End of Days
Unschooling – New World Artifacts
Morlocks – Praise the Iconoclast
Blue Eyed Giants – Expendable
Forecast – Utopia
Read The Room – A Place Like No Other
Rave The Reqviem – EX-EDEN
If you think I've missed something or have a new album/EP/song to tell us about, tell us about it here.