This week's list of #NewMusicFriday is loaded with several metalcore releases. It sees the likes of  Heart Of A Coward, Annisokay, Wolves At The Gate, and Immerse stand up for the genre. For heavier releases, you can hear new music from deathcore titans Thy Art Is Murder and an impressive outing from Manchester's metallic hardcore mob – Guilt Trip.
Elsewhere, Staind make a comeback after 12 years away with 'Confessions Of The Fallen', Toronto punks Pkew Pkew Pkew deliver 'SIIICK DAYS', and glam-rockers Starbenders look to 'Take The Night Back'. While Slaughter Beach, Dog flirts with Americana, blues and folk rock, and promising Chicago indie-emo-punks Sincere Engineer gives us 'Cheap Grills'.
There are also releases from The Wytches, Rocket Pengwin (see below), the industrious 3TEETH, KEN Mode, and more.
We've also included Static Dress' 'such.a.shame (Smoking Lounge Redux)', which was released earlier this week.
---
---
Jump to The Good Stuff
---
---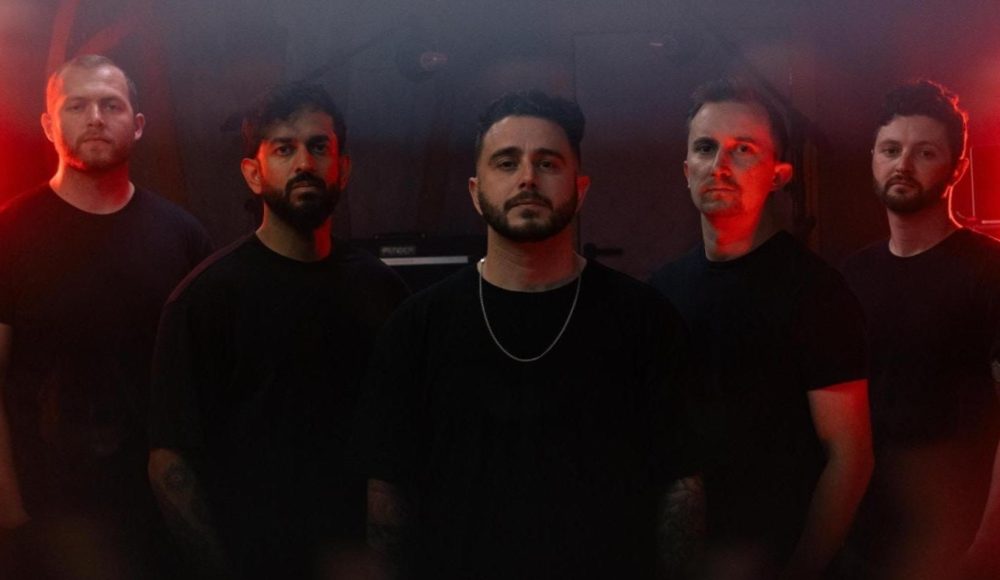 Heart Of A Coward – This Place Only Brings Death
11 years on from their debut album, 'Hope and Hindrance', Milton Keynes metalcore mob Heart Of A Coward continue to persevere the life of being an underground UK metal band. While 2019's 'The Disconnect' saw Kaan Tasan come in to replace frontman Jamie Graham, meaning in hindsight that album was transitional as this new collection, 'The Place Only Brings Death', sees a fully-formed version of this incarnation of HOAC.
Sure, it ticks all the usual metalcore boxes; blast beats, breakdowns, angst-filled screams, and occasional towering melodies. Yet from the outset songs such as 'The Place Only Brings Death' and 'Captor' are ferociously delivered with leniency. Any previous anxiety about introducing a new vocalist is gone as Tasan now sounds like part of the furniture. Throughout his screams roar, battling Carl Ayers and Dan Thornton chainsaw guitars and Christopher "Noddy" Mansbridge's destructive drums in the process.
Early highlights like 'Devour Me' and 'Surrender To Failure' exemplify the muscular production that is maintained over the course of these 10 songs. Where past releases have seen HOAC border on the technical progressive side of metalcore, 'Ghost' and 'Hex' pummel their way through with musical complexity sacrificed in favour of heavier, tighter songs. Even though the latter flirts with synthetic experimentation, it's the band's density that comes out on top.
For all of its hefty mightiness, 'The Place Only Brings Death' occasionally suffers from giving in to those aforementioned genre tropes. For example, 'Passenger' fiercely barges in yet is executed in a similar fashion to other metalcore torchbearers. Shades of Architects and While She Sleeps soon spring to mind during the later stages of the album, partly due to Tasan's vocals. 'All Life Is Finite' aims to be a grandiose album closer yet leaves unsatisfied.
While apocalyptic in its delivery, Heart Of A Coward unfortunately fails to carve out a distinguishable sound. However, if you're simply wanting a dense set of songs with slight technical proficiency, then you'll end up playing 'The Place Only Brings Death' on repeat.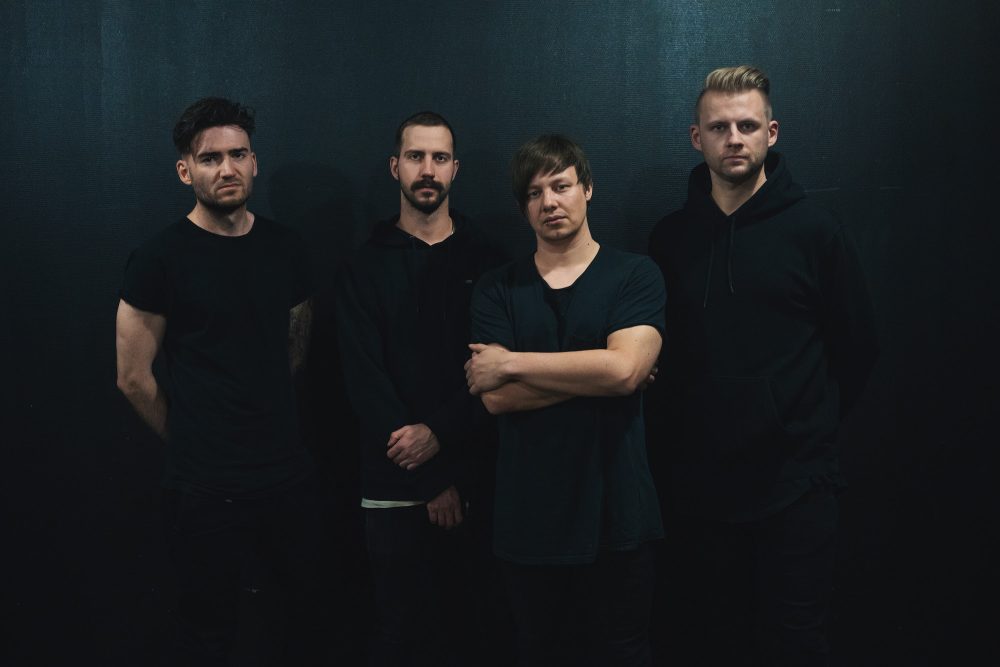 Annisokay – Abyss Pt. I
Much like Arising Empire label mates Heart Of A Coward, Germany's Annisokay have been metalcore mainstays for quite some time. On the surface, they've always have kinda just "existed", doing the rounds in their homeland and further afield. While 2021's 'Aurora' full-length saw the arrival of heavy vocalist Rudi Schwarzer, leading to a slight reinvention in their sound. Coming off as more assured, slick, and multi-dimensional, it allowed Annisokay to shake off the underdog tag.
That leaves us at 'Abyss Pt. I', a six-song EP that aims to merge heaviness with accessibility. And to Annisokay's credit, they've achieved it, for the most part. After 'Into The Abyss' provides a cinematic introduction, 'Human' arrives with juddering riffs, crunching guitars, and Christoph Wieczorek's soaring hooks, cast over by a dark cloud. Schwarzer's role of the angst-fueled vocalist is performed well, supplying brief venomous bursts while allowing Wieczorek's vocals to shine.
To their credit, Annisokay has a knack for incorporating electronic elements into their brand of metalcore. 'Ultraviolet' showcases this well, making the quartet, completed by drummer Nico Vaeen and bassist Norbert Rose, sound bigger than they considerably have any right to be. Glacieral synths thread through Wieczorek's earworm of a chorus and Schwarzer's nu-metal-like bars, while Vaeen's drum work adds heftiness to the track.
Likewise, 'Throne Of The Sunset's is delivered with razor-sharp guitars as the quartet's collective musicianship bounces off one another radiantly. 'Calamity' sees Annisokay put their own spin on German pop star Leony's hit single 'Remedy' (don't worry I'm not familiar with it either). Here, their pop sensibilities are ideally enforced, partly due to its synth-pop intro and tempo before erupting with a robust heavy groove. Sure, it's not on the infectious level of fellow Germans Electric Callboy yet it's still carried by a massive hook.
'Abyss Pt. I' ends with another slice of electronica-led metalcore. Here Wieczorek takes the lead with Schwarzer's rough vocals being a touch too brief. However, with its ethereal ambience subtly humming away in its background, it adds a fitting sense of grandeur with a final, momentous chorus to match.
If you're like me, and consider yourself a casual metalcore fan, then Annisokay have done the right thing on 'Abyss Pt. I'. Their blend of expected heaviness, soaring hooks and flashes of electronica doesn't outstay its welcome.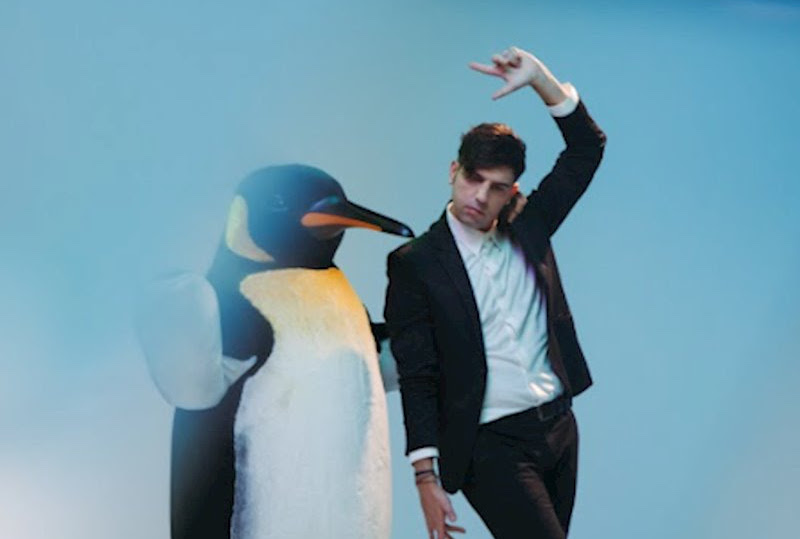 Rocket Pengwin – Polar Opposites
Meet Eddie Sears. He's described as a "multi-hyphenate singer, songwriter, and visual artist" who goes under the moniker of Rocket Pengwin. After adopting New York City as his home in 2016, Sears found somewhere to freely express his creativity. His debut album, 'Polar Opposites', allows him to do just that.
Conceptually loosely based on the notion of taking the character of 'Pengwin' out of Antarctica, and placing them in NYC, 'Polar Opposites' allows Sears to explore numerous relatable topics; wanting to stand out from the crowd, and question how do relationships even work – where that's amongst people, ourselves, or our surroundings.
Stylistically, Rocket Pengwin firmly sticks his flag in the power-pop-punk ground. On the surface, the title track and 'Central Park' quickly set out an irresistible template. Sure what Sears delivers is formulaic yet it's a fun record, driven by an abundance of hooks. 'Save Me' and 'Say It Loud' are carried with a hint of grit and is on par with Machne Gun Kelly's pop-rock output. Whereas 'Heaven' is executed with a quirky alt-pop plomb, reminiscent of Twenty-one Pilots and Panic! At the Disco.
That's not to say Rocket Pengwin is avoidable of originality. Whether that's on the self-deprecating driving rock on 'What's The Point? (I Care)', bass-heavy 'Promises', or 'Don't Hate' synthetic delivery, Sears takes risks yet manages to deliver some sense of consistency. Admittedly covers of Taylor Swift's 'Anti-Hero' and Miley Cyrus' 'Jaded' come off as tacked on for clicks.
Nevertheless, in the ether of pop-rock newcomers Rocket Pengwin isn't terrible nor is 'Polar Opposites' outstanding. However, Sears certainly has a flair for writing favourable hooks and a loose narration that allows him to make slight stylistic twists and turns with ease. 'Polar Opposites' shouldn't be ignored as Rocket Pengwin has produced a promising first release.
What is out on this #NewMusicFriday?
Heart Of A Coward – This Place Only Brings Death
Staind – Confessions Of The Fallen
Annisokay – Abyss Pt. I
Pkew Pkew Pkew – SIIICK DAYS
Static Dress – such.a.shame (Smoking Lounge Redux)
Starbenders – Take Back The Night
Slaughter Beach, Dog – Crying, Laughing, Waving, Smiling
Sincere Engineer – Cheap Grills
The Wytches – Our Guest Can't Be Named
Thy Art Is Murder – Godlike
Guilt Trip – Severance
Rocket Pengwin – Polar Opposites
3TEETH – EndEx
Wolves At The Gate – Lost In Translation
Chaver – Of Gloom
Immerse – Everyone Is To Blame
KEN Mode – VOID
North Atlas – The Longest Shadow Attached To The Ankle
The Pleasure Dome – EQUINOX
Soccer Mommy – Karaoke Night
Quitter – Monument Road
Downgirl – Manic
Freya – Fight As One
Death Dealer Union – Initiation
Mad Honey – Satellite Aphrodite
Spurv – Brefjære
Traindodge – The Alley Parade
Samurai Pizza Cats -You're Hellcome
Teenage Sequence – Teenage Sequence
Myth of I – Blood
If you think I've missed something or have a new album/EP/song to tell us about, tell us about it here.
If you're looking for the latest tracks focusing on rock, punk, hardcore, metal, emo, and everything in between, then check out our 'Newish Music' playlist on Spotify or Apple Music.