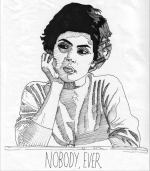 Leicester-based indie/emo four-piece Nobody, Ever have revealed details of their second EP.
The EP is titled 'This Wall Is Dedicated To Liam And His Mates' and is set to be released later this month.
01. When Your Heart's Already Left
02. Delete That
03. The Last Good Thing
04. Room 505
05. We Sang "So Long…"
'The Last Good Thing' can be streamed by clicking read more.