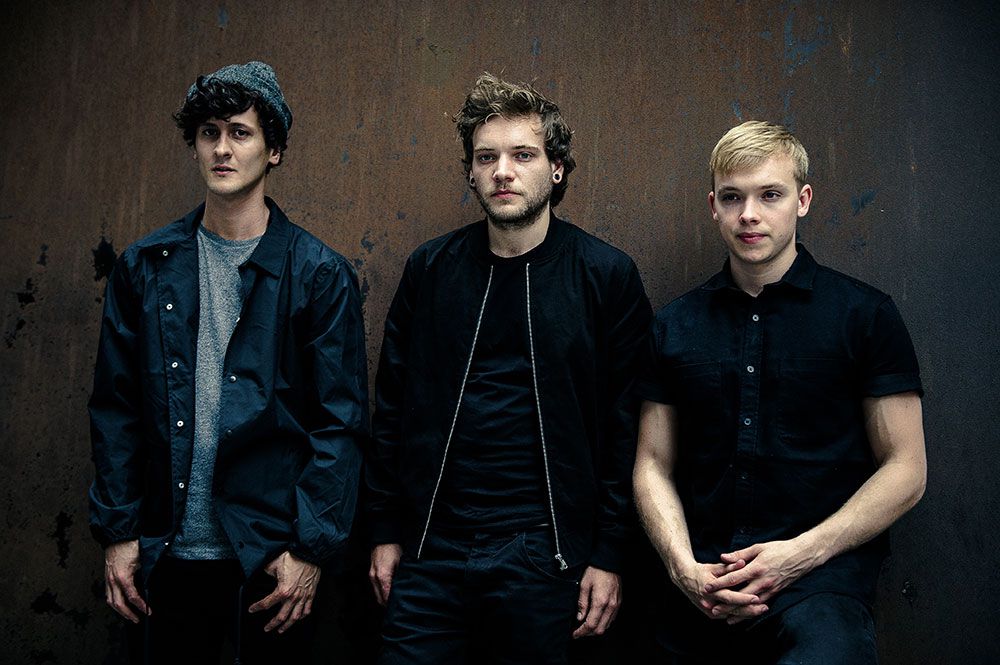 If you've followed the career of Press To MECO so far, then you'll be familiar with their three-part harmonies, intricate guitar work and explosive hoots. After a busy 2018 which saw them finally release their second album, 'Here's To The Fatigue', before rounding the year off trekking around Europe supporting Shinedown, the trio are set to strip things back with the release of an acoustic EP.
Set for release on February 15th (on Marshall Records), the six-track offering sees Luke Caley (guitar/vocals), Adam Roffey (bass/vocals), and Lewis Williams (drums/vocals) reimagining cuts from their first two albums, giving songs such as 'A Quick Fix', 'Familiar Ground' and 'Autopsy' the acoustic treatment.
Ahead of the EP release and a run of intimate shows that follows it, we asked Luke and Lewis from Press To MECO to curate a short selection of their favourite acoustic-based numbers.

Follow us on Spotify for more playlists.
Death Cab for Cutie – I Will Follow You Into The Dark
Lewis: This is just such a hollow, heart-wrenching song in the most beautiful way. Benjamin Gibbard being a genius at tugging the heartstrings, as always.
Bon Iver – Michicant
Lewis: A stand out track on an already stunning album. The orchestration of all the instruments is just amazing and creates such a beautiful scene. When it next snows, go for a walk and listen to this.
Simon and Garfunkel – The Sound of Silence
Lewis: Paul Simon is one of my favourite songwriters and this song just manages to conjure up a feeling that I love. It's beautiful but unsettling… and obviously a musical masterpiece.
Manchester Orchestra – All That I Really Wanted
Luke: One of the best bands in the world playing an acoustic version of, in my opinion, one of their best songs. What's not to like? Also, shout out to Andy Hull in general, for having the voice that never fails to reduce me to tears.
Jeff Buckley – Hallelujah
Luke: I feel like there's not much to say about this, other than push play, close your eyes and listen to one of the greatest covers of all time. The guitar and vocal performance on this recording are just a moment of pure magic caught in audible form.
Twenty One Pilots – Can't Help Falling In Love With You
Luke: Despite released in 2012, I actually only stumbled across this song last year on YouTube. I still absolutely LOVE the original, but I think this is a great cover. Although tonally almost the opposite end of the spectrum to 'The King' (Elvis Presley), I actually think the song really suits Tyler's voice. Check it out if you've not heard it yet, I really like it!
February
25th Rescue Rooms, Nottingham
26th Hyde Park Book Club, Leeds
27th Jimmy's, Manchester
28th Poetry Club, Glasgow
March
1st The Victoria, Birmingham
4th The Brunswick, Brighton
5th SixtySixty Sounds, London (Sold Out)
6th SixtySixty Sounds, London (Sold Out)
'Acoustic' EP by Press To MECO is released on 15th February on Marshall Records.
Press To MECO links: Website | Facebook | Twitter | Instagram