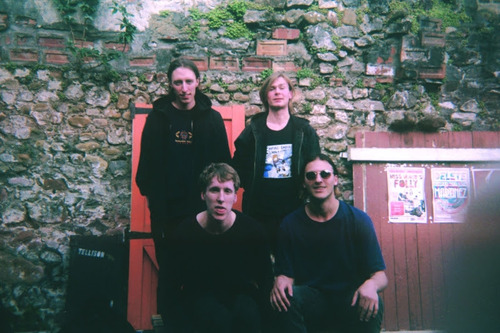 playlounge and Nai Harvest have announced plans to release a split 12" this August through Dog Knights Productions.
The release will be a 12" vinyl record with a 7" play surface which has been lazer-cut into a flower shape, designed by Lew Currie. The release includes two songs from both bands; one new and one cover.
A1. Nai Harvest – Buttercups
A2. Nai Harvest – Sweet Tooth (Playlounge cover)
B1.Playlounge – Hand Clap Cinema
B2. Playlounge – Floor (Nai Harvest Cover)
Pressing Info:
Solid White /150
Solid Blue /350
Solid Orange /500
A track by playlounge from the split, 'Handclap Cinema' can be streamed after the jump.