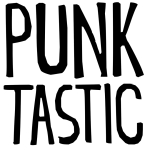 Punktastic.com have released the first of several compilations for 2013.
The aptly-titled 'Punktastic 13.01' features 13 songs including tracks from the likes of Hearts & Souls, Bear Trade, Borders and Run From Robots.
Full details on 'Punktastic 13.01' can be found here. The compilation and the accompanying digital zine can be found by clicking read more.