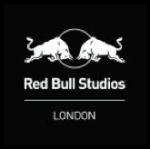 The winners of Red Bull Studios' Download Festival BOTB contest have been announced.
The six bands voted for by fans are Semperfi, Forever Can Wait, Akord, Falling With Style, Searching Alaksa, and Surrender The Coast.
Whilst Sky Valley Mistress and Press To Meco are the two bands a panel of music industrial judges selected to play the festival next month.
Download Festival takes place from Friday 14th June to Sunday 16th June at Donington Park. Visit DownloadFestival.co.uk for further information.