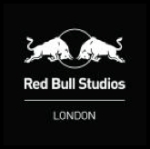 Red Bull Studios are offering eight unsigned band the opportunity to play this year's Download Festival.
Bands are invited to upload a video to download.redbullstudios.com where they will be judged by the general public and a panel of leading industry experts including Kerrang Radio presenter Katie P, Rock Sound magazine editor Ben Patashnik, Red Bull Records label manager Angie Somerside and Don Broco.
The top 100 will then be shortlisted and be forwarded to the panel of judges who will then offer 15 bands the opportunity to head to Red Bull Studios to perform infront of the judges.
The final 8 bands will then be given the chance to play the Red Bull Studio stage at Download Festival.
Bands from the 8th April – 26th April to upload a profile towww.redbullstudios.com/downloadfestival. Bands must be unsigned, aged between 16 – 25 and residents of the UK.