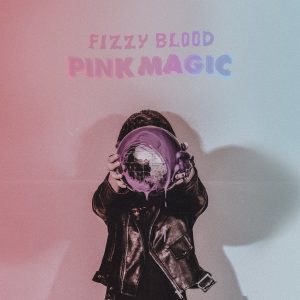 When a relatively heavy artist opts for a more 'commercial' sound this usually has one of two different end results. Either it means that they've expanded on their current sound with decent pop sensibilities, or it can mean the artist now sounds overproduced, painfully clean and has stripped away the grit of their earlier material. With Fizzy Blood's third EP, they've successfully embraced indie-pop territory without becoming generic in the process.
Speaking about 'Pink Magic', guitarist Paul Wells has accepted that they don't fit in as either a metal or an indie band, given the varied tours they've been on over the last four years. This now makes sense more than ever, as exemplified perfectly with 'CFO' that manages to successful marriage both styles together. 'Illusion' on the other hand is a mood, intoxicating soundscape that oozes with charm and vibrant textures.
The heavy side of the pallet comes from the dirty, Queens Of The Stone Age-esque riffs and bludgeoning drum fills. Whilst the glitzy pop aspect lies within frontman Benji Inkley's seductive vocal hooks, topped with a blissfully catchy chorus. The lyrics themselves aren't really much to write home about, but the melody of "I wrote a love song for you" is bound to get stuck in your head for days on end.
The opening self-titled track however essentially bills on the simplistic rock-pop structure that you'd hear from the likes of Don Broco and Lower Than Atlantis's new material. Unfortunately, as their most radio-friendly song, it sounds no different to the aforementioned bands. It's refreshing to Fizzy Blood wear different influences on their sleeves, however, it lacks the visceral energy that they are known for.  It's the weakest of the four tracks on offer here, although it would probably be better suited to a live atmosphere rather than recorded.
Overall 'Pink Magic' is shameless ear candy that builds well on their alt-rock foundations, and gives us plenty to tide us over whilst we wait for their debut album.
3/5
'Pink Magic' EP by Fizzy Blood is released on 14th September on Killing Moon/Alya Records.
Fizzy Blood links: Website | Facebook | Twitter | Instagram
Words by Ashwin Bhandari (@GIVEUPOX17)