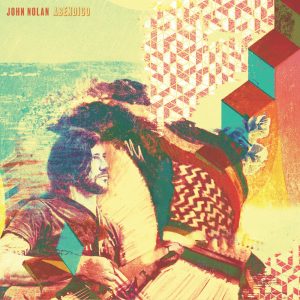 There's no denying that John Nolan has a storied musical history. As the only original member of Taking Back Sunday, his name clearly holds a weight within the scene, but it's always felt a bit strange that his solo material has gone fairly overlooked despite that. After all, this is his third full-length, and yet, compared to the likes of Chuck Ragan or Dave Hause who've become synonymous with their solo work as with bands (if not more so), Nolan has usually felt left out of the conversation.
And in some way, it feels like he knows that himself. 'Abendigo' feels like a slightly different album in some ways, adding more electronic and ambient elements for a more modern touch while leaving the rugged indie-rock backbone intact. It's the best possible move he could've made too, as 'Abendigo' is absolutely excellent for the most part, soaring and anthemic but heartfelt in equal measure.
Even if opener 'Do You Remember?' feels a bit obtuse with its churning, tense progressions, it's definitely the exception, but it works. 'Over Before It Begins' is absolutely enormous with its sweeping strings and cinematic scale, while the cleaner pianos of 'Smiling And Alive' and the tight thrum of 'Outside Of The Tragedy' show how well-integrated this modern production can be. It feels like a natural shift over a stylistic one as well, evidenced by the gruff, grinding post-hardcore of 'Anything You Want' that serves as an ideal conduit between then and now.
It really does feel like an album tailored to launch Nolan into bigger things with regards to his solo work, and if that was to happen, there would be no album as a more suitable catalyst. 'Abendigo' has the heart and passion, but pairs it with a pop edge to make for a consistently great and gripping listen.
4/5
'Abendigo' by John Nolan is released on 2nd November on Collective Confusion Records.
John Nolan links: Website | Facebook | Twitter | Bandcamp
Words by Luke Nuttall (@nuttall_luke)