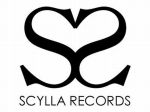 Scylla Records will be releasing a Christmas compilation this year to raise money for Great Ormond Street Hospital.
The label is currently taking submissions from any bands that want to include a track which will be shortlisted to make a final track-listing. All audio tracks will need to be complete by November 1st.
The label state covers or original Christmas tracks are fine, ideally brand new tracks, but some old tracks will be considered.
The compilation will be digitally release with a limited edition CD run.
To submit a song for the compilation email rich@scyllarecords.com with the title XMAS COMP and include the following info if you would like to be considered:
Band Name:
Link to your music:
What track would you like to include?:"