This week our Something For The Weekend Editor, Rosie Kerr (Ebb & Flow PR), returns to once again bring you 3 fine examples of music you should be paying attention to.
Included in this weeks are a Philadelphia indie/emo outfit, an angular DIY punk crew, & a melodic hardcore band that brim with emotion.
If your label, band or company would like to become a guest writer for Something For The Weekend – contact Sean Reid to find out more information
Little Big League
For Fans Of; Tegan & Sara, The Sidekicks, your new summer soundtrack.
Philadelphia's Little Big League offer a whole world of wonderful in their 9 track record 'These Are Good People.' Not even released yet, you have plenty of time to fall in love with this indie/emo outfit. I find with a lot of female fronted outfits, the vocals alone can sell someone, but with this, I fell in love with every aspect of them. Be sure to check them out.
Little Big League on Facebook , Tumblr and Bandcamp.

Kid Sister
For Fans Of; Test Icicles, Blood Brothers, distressed vocals.
'Guilt +2' was released relatively recently and it's already covering ground in the Chicago punk scene. Offering an angular punk take on an expiring genre, Kid Sister could become the coolest band you'll find out about this year.
Kid Sister on Facebook and Bandcamp.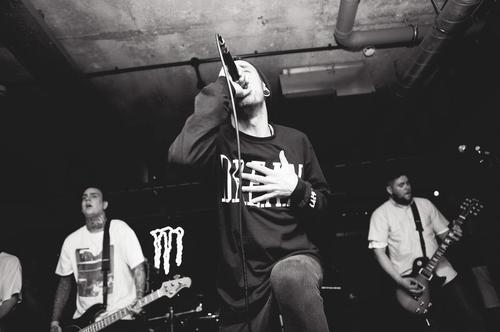 Grader
For Fans Of; Modern Life Is War, Midnight Souls, melodic hardcore.
Grader released the beautiful 'Underheaven' in March this year and to date, it's already achieved a high status in my top records of this year. 7 tracks of emotional turmoil, leaving you with an impending feeling of something about to happen. It's rare you come across music that leaves such an impression on you and your emotions but Grader achieve this with a record of melodic hardcore that leave most other UK bands on the bench.