Already Heard writer and Close To Home Records head honcho Joe Hart has returned for three more exciting new bands to recommend for your listening pleasure.
This week we bring you synth-based indie that sounds like Summer, gritty female fronted lo-fi and solo Knapsack worship from Boston, so as always we have quite a mixed bag for you for Something For The Weekend this week, but I guarantee each one is worth your attention.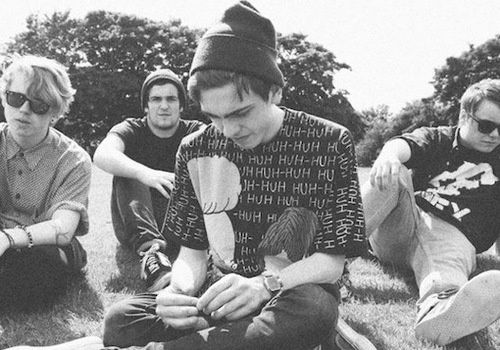 JAWS
For Fans Of: Peace, Wavves
Okay, so, it probably would have made more sense me recommending you JAWS at the beginning of Summer so you had that perfect EP to play on repeat throughout the coming months. Unfortunately, I slept on this band until recently and it was their performances at the Reading & Leeds Festivals in particular that woke me up. With their anthemic yet ever so slightly lo-fi, synth-laden indie sound they are sure to please your ears and also probably make you miss the Summer sun you were most likely moaning about just a few weeks ago. Their new EP 'Milkshake' is out on 12" now through Rattlepop Records and you can catch them on tour across the UK starting this weekend. Spoiler alert for any readers based in the capital though: the London show is already sold out.
JAWS on Facebook, Twitter and their website
.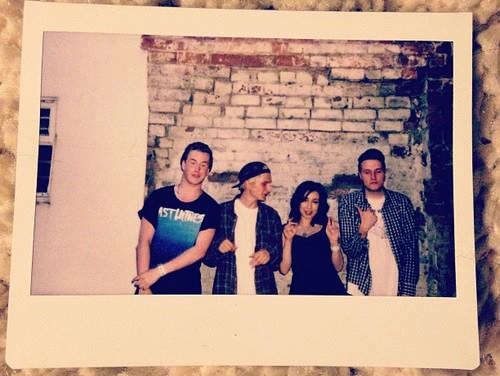 MILK TEETH
For Fans Of: Nada Surf, Nirvana, Weezer
According to their Facebook page, MILK TEETH are a fairly secretive band that have been around since August 2012. They don't waste time giving us pointless details about silly things like where they're from or how many members are in the band and they are perhaps summed up best by their own 'about' section, which simply reads: "FUCK". They have a new-ish track called 'Vanilla' which is worth the free download for the artwork alone. Although, I might point out that my favourite – and also the most recent output from the band – would be the track 'Forty Six' which previews a very promising new direction for the band. You can't download it yet, you're going to have to wait for the release of their new EP 'Smiling Politely' for that, but you can view the video below.
MILK TEETH on Facebook and Bandcamp.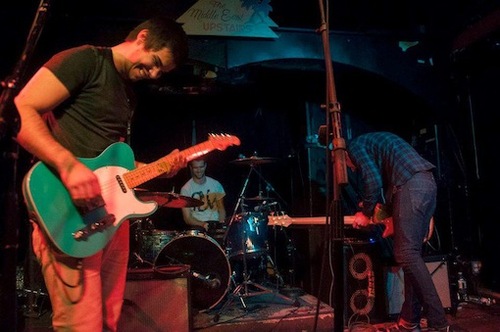 Flat Swamp
For Fans Of: Knapsack, Smashing Pumpkins.
If not just to prove that this isn't a special based around bands that use all capitals in their name, we now have Flat Swamp. I was near certain that I'd talked about Flat Swamp on here before, but the beauty that is the search function tells me I haven't so I thought I ought to. Flat Swamp is the solo project of Boston-based Theo Hartlett. He released his first EP, the incredibly titled 'Nicholas Cage Match' back in 2012, but the main thing I want you to focus on is 2013's 4-track EP 'El Jefe'. It's well worth a listen for any lo-fi, alternative or just straight up Knapsack lovers out there. Plus if that doesn't already sound good enough, it's a free download too. Wonderful.
<a href="http://flatswamp.bandcamp.com/album/el-jefe" data-mce-href="http://flatswamp.bandcamp.com/album/el-jefe">El Jefe by Flat Swamp</a>