On this weeks edition of Something For The Weekend, Enjoyment Records' Dale Robinson takes over the reigns as we continue our series of guest writers. 
Formed just over a year ago, Enjoyment Records is a small Independent label based out of Norfolk. In the space of 12 months, Robinson has built up an impressive back catalogue with releases from NGOD, History of the Hawk, Nai Harvest, Second To Last, Lions, Withers and more.
For his SFTW piece, Dale has picked three bands he learned about the good old fashion way – by word of mouth.
If your label or band would like to become a guest writer for Something For The Weekend contact Sean Reid to find out more information.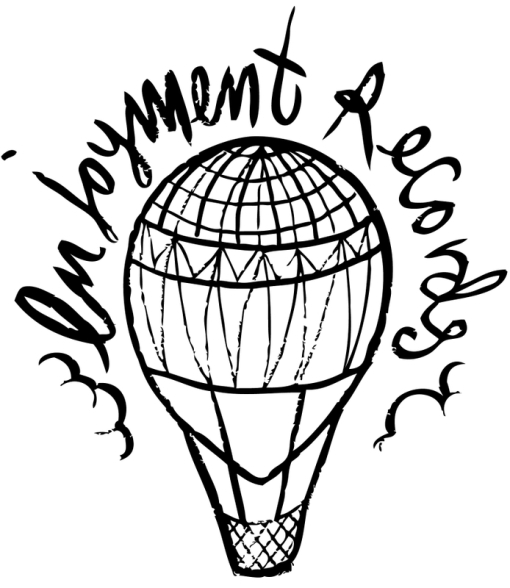 I often discover new bands/music through recommendations by friends and quite a lot of our releases probably wouldn't have even happened if it wasn't for this. Instead of just blabbing on about some hyped up bands everyone probably already knows by now, I would like to introduce a few bands that most people wouldn't have heard of just yet, which a number of people from different circles in the music scene have brought to my attention.
Cleft
For Fans Of: Three Trapped Tigers, Adebisi Shank, and Giraffes? Giraffes!
Cleft are a gem I found through friends that run the Musical Mathematics zine. Completely instrumental, Cleft produce wave after wave of stop-start rhythms and infectious melodies. Whilst only a two-piece (guitar/drums) they have recently put out a 5 track CD consisting of some seriously well-written music without any riff ever outstaying it's welcome. A lot of it is frantic, and all of it is fun to listen to. Check it out.
<a href="http://cleft.bandcamp.com/album/whale-bone" data-mce-href="http://cleft.bandcamp.com/album/whale-bone">Whale Bone by Cleft</a>
Cleft links: Official Website|Facebook|Twitter|Bandcamp|Soundcloud
The Pact
For Fans Of: Abolition, Coke Bust, Never Again, and Cro Mags.
I recently received an e-mail from Grazes informing me of The Pact – a new band now fronted by the ex-Grazes vocalist. After checking them out it was pretty obvious that they are completely on top of their game. If you like your hardcore fast, raw and with the occasional gang vocals then look no further. Even with just a demo EP to go by, I'd say The Pact are ones to watch for sure. Mosh your heart out. The Pact have 4 tracks of uncompromised aggression soon to be released physically by Hemlock 13.
<a href="http://thepacthc.bandcamp.com/album/demo" data-mce-href="http://thepacthc.bandcamp.com/album/demo">Demo by The Pact</a>
The Pact links: Bandcamp
Tir Asleen
For Fans Of: Loma Prieta, Defeater, Pianos Become The Teeth, and Listener.
When I think about it, the USA is home to just about all of my favourite screamo bands. This means that when a few of my friends across the pond, in Knoxville, told me about Tir Asleen I had quite high expectations to begin with. Tir Asleen blew away those expectations, instantly. Very rarely am I so impressed by a band that I find myself playing one of their songs about 4/5 times in a row upon discovering them but this was one of those rare occasions. These guys have it all; interesting song structures, melodic yet powerful guitar work and distinctively passionate/aggressive vocals (check out the drop in 'Grizzlies'!). It really is only a matter of time before they become the next big thing in the screamo scene.
<a href="http://tirasleen.bandcamp.com/album/oregon-trail-7" data-mce-href="http://tirasleen.bandcamp.com/album/oregon-trail-7">Oregon Trail 7" by Tir Asleen</a>
Tir Asleen links: Facebook|Bandcamp
Further information on Enjoyment Records can be found on their Official Website, Facebook, Twitter, Tumblr, Youtube and Bandcamp.