This month I'm jet-setting across the pond to Florida for the funnest 2 weeks of the year, The Fest. Here are 3 bands that I strongly advise you go watch. I could've added more, but I talk enough about the other bands I would've mentioned. Let's go!
If your label, band or company would like to become a guest writer for Something For The Weekend – contact Sean Reid to find out more information.
Adventures
For Fans Of: Code Orange Kids, emotionally drained vocals.
I've talked about, and even interviewed Adventures (Reba) here before, but that's not to say that they're not deserving of a spot on this list. Adventures are incredible, and with members of Code Orange Kids present I'm sure their appeal is broadened even further than the emo crowd. They have 2 EP's out, both of which are awesome and you should check them out, whether you're attending Fest or not.
Clear My Head With You by Adventures
Adventures links: Facebook |Twitter|Bandcamp
Red City Radio
For Fans Of: Latterman, and drinking.
They've just released a new record entitled 'Titles', and it's stupidly brilliant. Red City Radio have always been strong contenders for a band that does the punk rock formula so well, but this new record sets them apart from their counterparts as one of a kind and one to keep an eye on. Their live show is wonderful, so catch them!
Red City Radio links: Facebook|Website|Twitter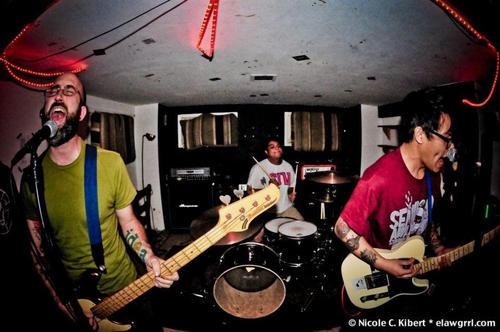 Little League
For Fans Of: All your favourite emo bands and Topshelf Records.
Little League are a band I found completely out of the blue. I saw them at Fest 10 after waiting god knows how long and they were easily one of my favourite bands of the entire weekend. Now, they're playing their last ever show at Fest 12 and I, for one, may even shed a small tear at the loss of such an incredible band. Please, if you're going, go see them, and then kick yourself for not listening to them sooner.
Little League links: Facebook|Bandcamp
Words by Rosie Kerr (@RosieKerr)