For this week's "Something For The Weekend" we once again have a guest writer. Bob Cooper is a recording engineer and producer. Having previously run his own record label (All Aboard Records,) Bob has worked at Beat360 Studio in New York City, The Chairworks Studio in Castleford, and is now based at HQ Studio in Manchester. Over the past few years Bob has worked on music from the likes of Ginger Wildheart, Nai Harvest, Hawk Eyes, Pnau, Teddy Geiger, Watch Commander, Jimmy Holland and many more.
For his piece as guest write for "Something For The Weekend," Bob chose these bands because they've all had a positive impact on his life, both personally and musically.
If your label, band or company would like to become a guest writer for Something For The Weekend – contact Sean Reid to find out more information.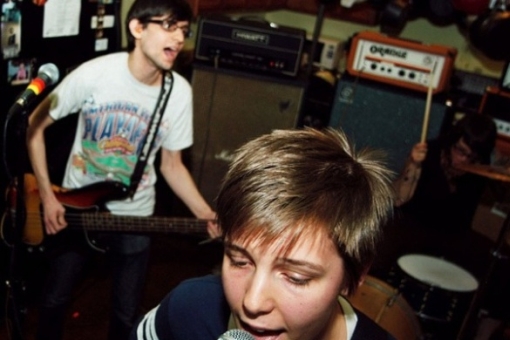 Troubled Sleep
Troubled Sleep, as a group of people, have had a more positive impact on my life than almost everyone I've met before. I met Benny a couple of years ago when his other band End Of A Year (Self Defense Family) played a show in my living room. When I moved to New York, he was the only person there I knew, he introduced me to his friends, took me on tour, and they opened their home to me when I had nowhere else to stay.
Anyway, Troubled Sleep are an indie rock band from Brooklyn, NY, featuring members of Self Defense Family and Bridge And Tunnel. They're the loudest clean guitar band i've ever seen and they sing about real life stuff that resonates with me more than most music, if you're into cool mid tempo indie with nods towards Sonic Youth, this is for you.
We should be working on a new 7" together in April / May time, until then, their most recent release 'Wacky Past Is Now' is available on their Bandcamp.
<a href="http://troubledsleepny.bandcamp.com/album/wacky-past-is-now-7" data-mce-href="http://troubledsleepny.bandcamp.com/album/wacky-past-is-now-7">wacky past is now 7" by troubled sleep</a>
Troubled Sleep on Twitter, Tumblr and Bandcamp.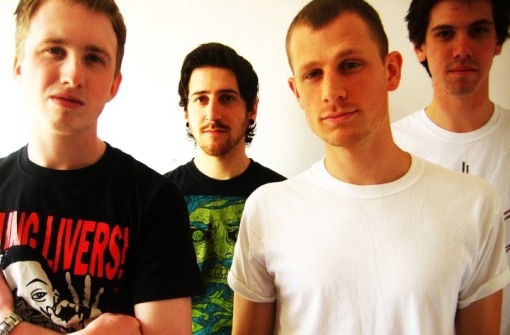 Watch Commander
I first worked with Watch Commander a couple of years ago. They took a risk working with an unknown engineer, I guess it paid off because we've worked on 2 EPs, a full length record, an acoustic EP and a split since then. I'm insanely grateful to have such a longstanding working relationship with such a cool band.
Watch Commander are a band from Worcester, they play heartfelt punk rock music in the vane of Make Do And Mend, Rise Against and Bayside. I feel like they just can't write bad songs, if I had to pick a favourite though, I'd say listen to 'Atlantic', from their full length 'Clock And Compass', that song is just perfect.
Watch Commander will have a split EP coming out through Cats? Aye! Records sometime soon.
<a href="http://watchcommander.bandcamp.com/album/clock-and-compass" data-mce-href="http://watchcommander.bandcamp.com/album/clock-and-compass">Clock and Compass by Watch Commander</a>
Watch Commander on Facebook, Twitter, and Bandcamp.
Jimmy Holland
Jimmy Holland is one of the nicest dudes I know. He plays positive acoustic folk punk and has a cool kind of conversational singing voice that I haven't heard from many other artists. We worked together on his most recent EP 'Til My Bones Break And I'm Sick' (released as a tape through the awesome guys at Pinky Swear Records), a few other recordings before that, and every now and again i'll play guitar in his live band.
'Til My Bones Break And I'm Sick' is a collection of catchy as hell songs, taking a cool indie pop twist on acoustic folk. 'Party At The End Of The World' is one of my favourite songs ever, it encapsulates everything I've come to expect from Jimmy's music.
We're starting work on Jimmy's new EP next week, and I'm super exited to start on it.
Jimmy Holland on Facebook, Twitter, and Bandcamp.
Further information on Bob Cooper can be found on Facebook, Bandcamp and his official website.