On this weeks edition of Something For The Weekend, we welcome Pacific Ridge Records' Wayne Stadler as our guest writer. Like many before him, Stadler recommends three need-to-know bands.
Since forming Pacific Ridge Records a decade again, the San Diego based indie label has released a variety of up and coming Pop Punk bands; Bright and Early, Future Idiots, and The Lion Faced Boy. However the label is perhaps more know for its tribute album releases, with Blink-182, Alkaline Trio and The Movielife tribute albums being part of the labels discography.
If your label or band would like to become a guest writer for Something For The Weekend contact Sean Reid to find out more information.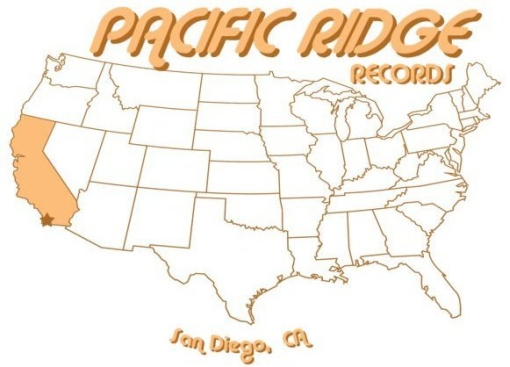 Recommending unknown bands is entirely too easy these days. I would argue that any band in one of the "scene" genres is relatively unknown to the majority of listeners out there. Take an avid fan from a genre like Pop Punk, that fan could probably name two dozen bands that actually deserve to be heard, but in reality have little-to-no name recognition. I for one consider myself to be fairly knowledgeable in the musical field of Pop /Rock/Punk, and even I could only name off a fraction of the quality content that's available. 
Enough about the over-saturation of the market though,  its always been incredibly exciting to stumble across unexpected new talent. I find that to be particularly true when I find an artist that stands out in such a prominent fashion that they find a permanent home in my personal music collection
Valley Forge
For Fans of: Forever Came Calling, Four Year Strong, With The Punches.
The first artist that has found their way into my heart and home is Valley Forge. I initially heard about this talented group when they emailed me in an attempt to join The Movielife tribute compilation I've been assembling over the course of the last year. Our schedules couldn't quite match up, but I absolutely fell in love with their sound. Especially their cover of Vanessa Carlton's song 'A Thousand Miles', which in my opinion is one of the best covers of the last few years.
As far as sound goes, they manage to combine Four Year Strong's Pop Punk sound and vocals with an equal amount of Every Time I Die's aggressive screaming. It makes for a delightful combination of aggressive yet not abrasive party/workout music.
Valley Forge on Facebook and Twitter.
Freshman 15
For Fans of: Blink 182, Punchline,and New Found Glory.
Another artist I want to steer readers towards is a band that goes by the name of Freshman 15. I know they've received a decent amount of publicity on AP.net and AMP, but if by some chance your a fan of Pop Punk and haven't heard of F15, than you're in luck. They have energy, talent and an old-school style that Pop Punkers will definitely dig. The comparisons are fairly easy to make, but I would say they're a more energetic version of Hit The Lights and A Day At The Fair with a vocal styling reminiscent of Drive Thru circa-2006.
The way I originally encountered Freshman 15 is through a manager of another band that was sending me press kits of a few of his clients. One of his older clients was still listed on his press site and for whatever reason I streamed one of their tracks. The song turned out to be 'Phoenix Can Keep You'. A song by F15 that has permanently found its way into my musical rotation.
Freshman 15 on Facebook, Twitter Tumblr, and Soundcloud.
The Icarus Account
For Fans of: The Scene Aesthetic, This Providence, and Koji.
My third and final suggestion is for people to browse The Icarus Account's discography. They're an Acoustic/Pop/Rock act that definitely leans towards a more romantic brand of music, but personally I think everybody needs a mellow genre to round out their collection. I for one am a huge sucker for something slow and meaningful that has the capability to make my day a little more pleasant regardless of what mood I'm in.
The way I originally discovered TIA was when I was mindlessly perusing Purevolume.com. I liked their style so much that I made it a goal of mine to work with them in some fashion. Sure enough, a few months after the first time one of their songs passed my speakers, we collaborated on an Alkaline Trio cover. Overall I would say they were great guys, but more importantly they assemble impactful music and deserve a ton of credit for writing lovely, soulful tracks that are perfect for romancing that special someone in your life.
The Icarus Account on Facebook, Twitter, Youtube, Soundcloud or their Official Website.
'A Tribute to The Movielife' is released on 11th December on Pacific Ridge Records. Stream Time Will Tell's cover 'Kelly Song' here.
Further information on Pacific Ridge Records can be found on Facebook, Twitter or through their Official Website.