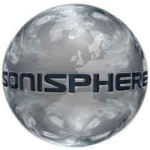 The organisers of the Sonisphere Festival have confirmed the festival will return to the UK. 
This past March, Sonisphere 2012 was cancelled after organisers stated putting the festival together was "more difficult" than anticpated and that they "would be unable to run the festival to a standard that both the artists and that Sonisphere's audience would rightly expect."
However Stuart Galbraith, CEO of Kilimanjaro Live today told the BBC that the Sonisphere 2013 will go ahead:
"We're working on a bill now, hopefully to announce before Christmas. Cancelling it last year was a hiccup."
Visit sonisphere.co.uk or facebook.com/sonisphereuk for more information.