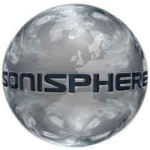 Just weeks after stating the festival would be returning to the UK in 2013, the organisers of the Sonisphere Festival have announced the UK leg of the European festival tour will be taking a year off in 2013.
In a statement that can be read in full below, organisers said that despite making offers to dozens of major bands, they were unable to secure a strong line-up.
Full Statement:
"Team Sonisphere is sad to say that it has now been confirmed that Sonisphere UK will take a year off in 2013.
The three Sonisphere Festivals to date at Knebworth in 2009/2010/2011 set a very high standard and indeed 2011 was voted the best festival line up by The UK Festival Awards.
We think it is really important that the event only runs when it has a line up that sets it apart from the competition whilst also carrying a ticket price that allows us to offer real value for money to the music fans. We were hoping to do that in 2013 but unfortunately it wasn't possible to fulfil both aims with the principle problem of there being a lack of available headliners of the calibre of previous festivals at Knebworth. We made offers to over a dozen major artists but for various reasons none of these offers lead to securing a strong bill.
The good news is that the Sonispheres in Amneville, France and Milan, Italy are already on sale and UK fans who fancy jumping on a budget airline and seeing the mighty Iron Maiden at Sonisphere festivals in sunnier climates can buy tickets via www.Sonispherefestivals.com in pounds sterling.
Watch out for more Sonsiphere European news to be announced early 2013
We have already started work on Sonisphere UK 2014 so hope to be able to bring you news about that later next year.
Team Sonisphere"