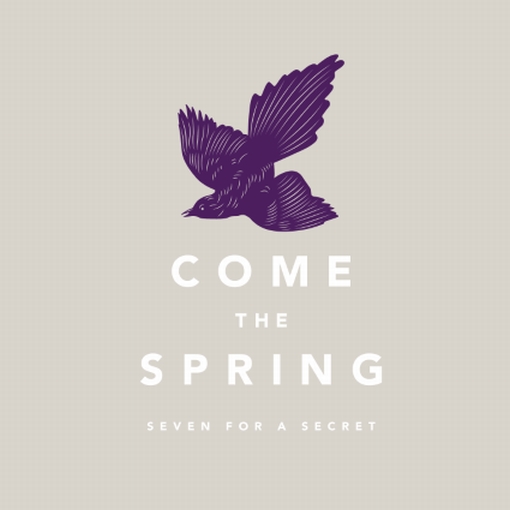 Today Brighton emo indie rock group Come The Spring release their debut EP, 'Seven For A Secret' on Engineer Records.
With former members of Rydell and My So Called Life, 'Seven For A Secret' sees Come The Spring channeling their influences (Hot Water Music, Jimmy Eat World, The Get Up Kids, Texas Is The Reason) and producing a superb and passionate post-hardcore record.
Already Heard has joined up with the band to stream 'Seven For A Secret' in full. On top of the band told us what each song is about in our latest "Track Guide" feature.
Conditions
Conditions is pretty much a self confession. It talks of being down, hiding away and shutting the door on the world. It also explains how after talking about my 'condition', things seem a lot brighter and easier to swallow so to speak.
Nothern Star
Northern Star is my message to my daughter. She lives 350 miles away. It refers to the journey to see her and how gruelling it is. The chorus sums up just how I feel about the situation.
Patching the Cracks
I've been in a few bands now and eventually there always seems to be someone ready to screw me over on my quest to get my music heard. This song is about that. It's telling me that THIS band is the one that will work and I won't let anyone get in the way.
readbeforeyouwatch
readbeforeyouwatch pays tribute to, in my view, an incredible book. Without giving too much away, it tells the story of the book. The title of the song is clear advice!
The State Isn't Important As Long As We're One.
The song comes from me being out playing shows and coming home to find my lady fast asleep in our bed. I usually make a point of whispering just about loud enough so that she wakes to know I'm back home. We both lead incredibly busy lives and spend a lot of time apart. I guess the message of the song is letting her know that wherever she is, and whatever she is doing, I'm thinking of her and I'm counting down the minutes until I can see her again.
Statues
'Statues' an ode to the moment, to memories and to realization. It's about throwing caution to the wind and not worrying about the consequences until you have to. It is about hindsight, and objectively looking at a moment in time once you have given it space to breathe.
'Seven For A Secret' by Come The Spring is out on the 25th March on Engineer Records.