With so much excellent new music being released every week, it can be difficult to keep abreast of absolutely everything deserving of review. However, in the interest of giving as many artists as possible a fair crack of the whip, we have Under The Radar; a monthly roundup highlighting a handful of releases that may pass you by.
For this month's edition of Under The Radar, we look at new releases from Holy Fawn, From Sorrow to Serenity, Ghost Chant, High Rise, Truth Corroded, Nightmarathons, Anxious Hands, and Wet Dreams.

Follow us on Spotify for more playlists.
---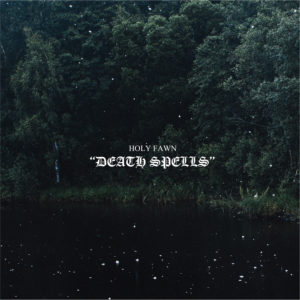 Holy Fawn – Death Spells
'From Sorrow to Serenity' may be the name of one of the other bands covered in this feature, however, it's also a pretty apt description of the dynamic switch in tone that takes place across Arizona post-metallers Holy Fawn's second full-length 'Death Spells'. With an hour's worth of music across ten tracks, this isn't an album that goes for the jugular, rather prefering to keep itself gracefully poised like a deer attracting the attention of keen wildlife photographers.
Opener 'Dark Stone' captures this radiant musical display with a set of grand scale chords backed by guitars and soaring synthesiser patches that wouldn't sound out of place on a Hans Zimmer soundtrack. Their craft of powerful and haunting melody really charges this album, in moments like 'Arrows'' meandering passages which bulldoze their way into the listener's head with textured delay effects and brief forays into Deafheaven-esque scowling. From moments like this to the delicate and ritualistic rhythm found in 'Drag Me to The Woods', 'Death Spells' is a constant source of wonder and mesmerising musicianship. It's bold and upstanding, but also manages to shy itself into minuscule arrangements in moments of vulnerable restraint. Expect to hear the name Holy Fawn everywhere soon. (AD)
'Death Spells' by Holy Fawn is out now on Holy Roar Records.
Holy Fawn links: Facebook | Twitter | Instagram | Bandcamp
---
From Sorrow to Serenity – Reclaim
Glasgow quartet From Sorrow to Serenity have time and again proven themselves an inspiration on their nation's metal scene, serving up a constant barrage of grandiose tech metal mixed with deathcore-infused heaviness. It's caught the attention from scene titans such as Thy Art is Murder and Betraying the Martyrs (who they'll soon open for on a Japanese tour), and branded them hometown heroes who never stray too far from their roots.
Despite these humble origins, second full-length 'Reclaim' is a highly ambitious effort from FSTS. Even before listeners are pulverized by the groups highly dynamic and unpredictable rhythm sections, the record absorbs the listener in gloomy soundscapes created with foreboding synthesiser tones and mechanical post-production backdrops. By the time that hype sets in, opener 'Denounce' throws us headfirst into choppy guitar parts which constantly swing back and forth from rapid-fire thrash riffs to crushing bend-heavy grooves that no Periphery fan will be able to resist. While this may sound like pure disorientation, From Sorrow to Serenity always manage to turn their angular stylings around so each song always comes back to enormous melodies and choruses. Tracks like 'We Are Liberty' and 'Supremacy' are as fun to listen to as they are intense, and it is this quality songwriting that keeps 'Reclaim' sounding so vital with each listen. (AD)
'Reclaim' by From Sorrow to Serenity is out now on Long Branch Records.
From Sorrow to Serenity links: Facebook | Twitter | Instagram | Bandcamp
---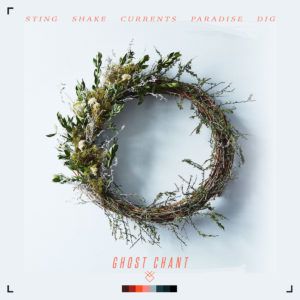 Ghost Chant – Ghost Chant
Ghost Chant's self-titled EP is their debut offering and has come at a time when the band has gained some real traction, playing alongside a wide range of bands from metalcore stars Silent Planet to pop-punk upstarts Oh, Weatherly. It wastes no time getting in listener's faces; within five seconds of opener 'Sting', we're thrown into a whirlwind of emotional catharsis and frustrating overthinking. "There's a burning beneath my skin, like a stab at my fingertips, I slip and pulsing comes pushing through, the sting of all the insecurities I feel," the band proclaim with a cry-for-help urgency that raises its voice across these five tracks.
At it's most simple, the New York quintet's self-titled EP is a solid melodic hardcore offering, packed with high octane riffs delivered with that irresistible buzzsaw guitar tone Being As an Ocean and Casey have used so skillfully in the past. More importantly, it's a musical platform that provides a form of release evidently required by its creators, utilising atmospheric breaks in their songs to create sparse soundscapes filled with shimmering post-rock guitar leads on tracks like 'Currents' and 'Dig'. This is a release brimming with potential to take this group to sensational new heights, here's hoping they keep that urgency alive in everything they do. (AD)
[youtube https://www.youtube.com/watch?v=M4WW2pSeKDs]
'Ghost Chant' by Ghost Chant is out now.
Ghost Chant links: Facebook | Twitter | Instagram | Bandcamp
---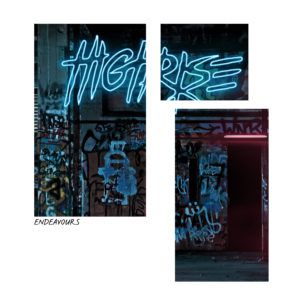 High Rise – Endeavours EP
South-Londoners, High Rise are a post-hardcore quintet with high hopes of gaining a bit of space on the UK alt-rock scene. There is plenty of talent on display on the five heartfelt tracks on offer here, but with such a saturated market to compete in, it seems like a hard task to stand out from the crowd. Even so, they make a game effort on 'Endeavours', with its high-energy riffing and soaring vocals.
'My Solitude, Your Life' kicks into life with a cracker of a riff, starting out like a belter before descending into run of the mill post-hardcore in the chorus. There is plenty of promise in the song structures and seriously fly riffing, 'The Fight', for example, is upbeat and energetic, but I swear those rhetorical questions have all been asked before. It's not that they don't know how to rock or put a decent tune together, they do all of that, especially on 'Ghosts in My Mind', the most accomplished number on offer, it's classy as hell in fact, it's just the vocal melodies are so damn familiar. The title track is a particularly epic tune and closer 'Haunting Me' is positively furious; they deserve credit for being so bold, but with so much post-hardcore already out there, it's difficult to see them gain much ground. Full marks for effort though. (EL)
'Endeavours' EP by High Rise is out now.
High Rise links: Facebook | Twitter | Instagram
---
Truth Corroded – Bloodlands
Australian thrashers Truth Corroded have actually been at it for about twenty years and 'Bloodlands' is their sixth full length, so it's no surprise that they sound well-honed, boasting a nasty catalogue of attacking riffs. This is a band that ooze metal; their death tinged brand of old-school thrash offering enough quirks, especially to the rhythms, to keep it fresh and exciting, while maintaining a relentless attack of frenzied riffs and pummelling beats. With harsh but audible vocals and lyrical themes based on war, displacement and the suffering generated by conflict, it is certainly a worthwhile listen.
'To the Carnal Earth' makes for a classy opener, with its doom laden intro and slaying attack once it kicks off, this is the kind of high-quality aggressive music that gets mosh pits pulsating in controlled violence. They show a great sense of restraint on the Sepultura-esque 'Conquest of Divide'; the impressive kick drum punctuating the slow boiling riffage, before the utterly furious 'Victims Left Lepers' destroys everything in its path. The title track gives about half a minute of acoustic respite in the middle, but the second half of the record has as much metal mayhem as the first. 'The Storm' is an exercise in pending doom, 'The End of He Who Reigns' beats the listener into submission and 'I Once Breathed' is a ten-minute masterpiece of epic metal. What a classy record. (EL)
'Bloodlands' by Truth Corroded is out now on Unique Leader.
Truth Corroded links: Website | Facebook | Twitter | Instagram
---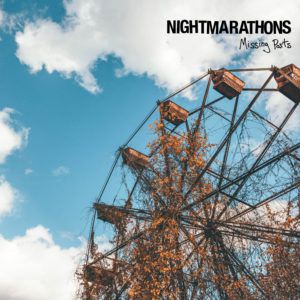 Nightmarathons – Missing Parts
Formed by veterns from the Pittsburgh punk scene, 'Nightmarathons' neatly blend old school punk-pop with post-punk and early emo to create a likeably melodic brand of punky rock with a slightly nostalgic feel for the early 2000s. The quartet's debut, 'Missing Parts', rocks its way through eleven engagingly uptempo tunes with a deliciously bittersweet undercurrent bubbling away beneath the surface to lend a touch of raw emotion.
'Waiting Room' sets the tone with its reflective lyrics and urgent riffing, before the particularly classy 'Comeback' looks back to better times with a cracking riff and an irresistable melody. Stylistically speaking, the eleven tracks on offer are all in pretty similar territory; around three minutes long, searing punk riff, poignant lyric and a catchy chorus with a hint of the bittersweet, but it's a formula that works as the band's previous experience shines through. 'Honor System', for instance, is a classy slice of hard-edged post punk, 'Estimate' rides a rollercoaster of ups and downs, while the excellent 'Cull Your Heart' is a conversation Guitarist/Vocalist Chris Stowe wishes he could have with his grandfather, who has long since passed, and makes for quality songwriting. All told, there is not a duff track and 'Missing Parts' is a quality listen. (EL)
'Missing Parts' by Nightmarathons is out now A-F Records.
Nightmarathons links: Facebook | Twitter | Bandcamp
---
Anxious Hands – Dissociate EP
Maine quintet Anxious Hands are born from various New England bands and play a resonant brand of post-hardcore, tackling issues of love, life and loss on their debut EP, Disssociate. There is plenty of angst on display and it's tackled in suitably heavy style with bludgeoning riffs to underscore their soaring choruses. While they offer little beyond what is already out there, the quality production and the level of thought that's gone in is highly commendable and they are obviously trying to produce something meaningful, which, in general they succeed in doing.
'Envy' opens proceedings with machine gun riffing and classic hardcore vocals until the killer hook of the chorus, which soars stylishly without sacrificing their hard edge. In fact, hard is where they are at; with 'Red Flags' following in abrasive style as it twists and turns through sinister, slow-boiling anger and another catchy chorus. 'Drifter' follows in similar fashion before the mayhem of the title track with its urgent vocal and head spinning riffs. However, by the time we get to closer 'Farewell', there's little to choose between the tracks. Yes, they rock, yes, they have great choruses, yes, they are well-put-together and hard and heavy, but it all sounds oh so familiar and has little to set it apart, not only from the competition but one track from another. Credit, where credit's due, it is a well-produced, quality debut, it's just difficult to see what will set them apart. (EL)
'Dissociate' EP by Anxious Hands is out now.
Anxious Hands links: Facebook | Twitter | Instagram
---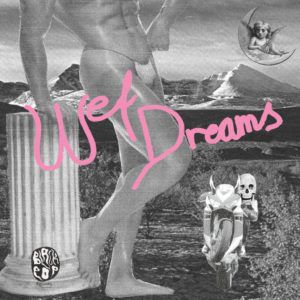 Wet Dreams – Wet Dreams
Described as Motorhead covering the Hives, awfully named Oslo four piece Wet Dreams play a rock n roll-ish brand of lo-fi power punk that makes for a surprisingly likeable debut album. The ten tracks weigh in at around twenty-five minutes and have an ultra D.I.Y feel, but the garage band style production adds to the quirky charm. This is a head-shaking, foot-tapping, genre-defying mix of guys messing about in the basement and sounding pretty fucking awesome.
A rush of feedback and a fuzzy riff signals the intro to 'Band Aid', the simple, mid-tempo lo-fi rocker is as familiar as fuck, but that's precisely what makes it brilliant. The record then wanders through a ragtag collection of tracks that are obviously a band doing what the hell they want. Radioactivity is a cracking punk rocker, 'Bad Boy' is a bass-driven scorcher and 'Boogie' is a pumped-up rocker that simply nails it. However, the classiest moment has to be the superb 'Roliglata', which sounds like it rolled straight outta 1969, with its easy pop melody and quirky guitars it is pure genius. Ok, this is not about to change the landscape of modern rock, but it is a refreshingly honest, back-to-basics slice of power punk that is simply brilliant. (EL)
'Wet Dreams' by Wet Dreams is out now on Black Pop Records.
Wet Dreams links: Facebook | Instagram
---