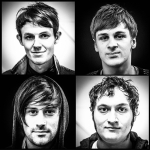 Nottingham's Without Maps have announced their debut album, 'Capillaries' will be released on 25th March as a split release between Barely Regal Records, and the bands own label, 49s v Dolphins Records.
1. Blood Songs
2. Moving Out
3. Museum For Ships
4. JCVD
5. Cat Mansion
6. Trips
7. This Is An I Song
8. Naked Light
9. Faded Friends
10. Other People's Art
Two songs; 'JCVD' and 'Naked Light' can be streamed by clicking read more, and are available to download on Bandcamp.
March
25 Cooking Jar / Leicester w/ Gunning For Tamar
28 Ryan's Bar / Derby w/ Gunning For Tamar
April
5 JT Soar / Nottingham w/ Delta Sleep, Well Wisher
May UK tour with Bayoné (full dates TBA)
<a href="http://barelyregalrecords.bandcamp.com/album/capillaries" data-mce-href="http://barelyregalrecords.bandcamp.com/album/capillaries">Capillaries by Without Maps</a>