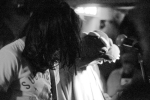 Glasgow Pop Punk band Wolves At Heart have announced they will be releasing a split 7" with Las Vegas' Last Call.
The split will be released through Struggletown Records and Broken Arrow Collective on March 12th.
Pressing Info:
100 – White/Purple Splatter on Clear
200 – White (Struggletown Exclusive)
200 – Purple (Broken Arrow Exclusive)
Songs from both bands can be streamed by clicking read more.