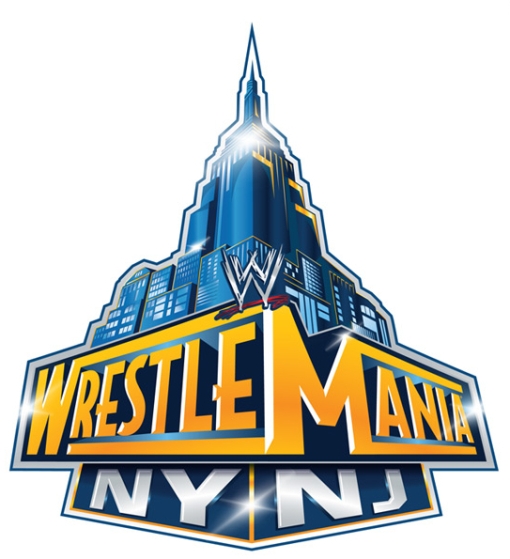 In addition to being massive music fans, some of Team Already Heard are also fans of good old Professional Wrestling. This weekend sees the 29th installment of WrestleMania, the premier Pro Wrestling event. Hosted by the world leader in "sports entertainment" World Wrestling Entertainment, WrestleMania 29 will once again see WWE's biggest name on the biggest stage of them all in front of 90,000 fans at MetLife Stadium in New Jersey.
Throughout the years WrestleMania has used some of the biggest names in music to promote the event and feuds in the run up to the big event. 
We thought it'd be a great time to look at some of the best theme songs used and reminisce about previous WrestleMania's.
Head on over to our Facebook page to tell us what you think to our choices and what your favourite Wrestlemania themesongs are!
Limp Bizkit – My Way (WrestleMania 17)
Wrestlemania 17 is considered by many as the best Wrestlemania. Coming at the very end of the 'Monday Night Wars' and the battle between WWE and WCW, WrestleMania 17 has many classic moments. From the epic main event between The Rock and Stone Cold Steve Austin, Edge's spear off the top of the ladder, the match between Vince and Shane McMahon and to top it off 'My Way' by Limp Bizkit served as the events soundtrack.
A punchy, confident nu-metal number that possessed plenty of attitude and was the perfect fit for WrestleMania 17. (SR)
Young Guns – Bones (WrestleMania 29)
Whilst today's WWE is a more family-friendly product that is embraced by mainstream media, this year's WrestleMania has still served up a musical treat in the form of 'Bones' by Young Guns. The song encompasses that grand yet nervous energy an event like WrestleMania brings.
It's an event that makes stars legends and creates lifelong memories. With Hollywood mega-star The Rock facing off company face John Cena, The Undertaker's legendary undefeated streak on the line against the "Best in the World" CM Punk, and Triple H putting his career on the line against former UFC champion Brock Lesnar, WrestleMania 29 looks set to be one of the biggest and best yet. (SR)
Drowning Pool – Step Up (WrestleMania XX)
Drowning Pool are very famous for that one song that, if you're lucky, might just get played at your local anachronistic metal night. Bodies' is probably amongst the most WWE-friendly songs ever released, so it's certainly surprising that the song chosen to soundtrack WrestleMania XX was 'Step Up.' It still has all the nu-metal hallmarks of chunky riffs, headbang-friendly tempo and lyrics dripping with testosterone, but it was an odd choice of song for a mixed WrestleMania.
On one hand, we had Eddie Guerrero and Chris Benoit, best friends since their WCW days, celebrating together as they picked up the WWE Championship and World Heavyweight Championship belts respectively; on the other, we had Brock Lesnar vs Goldberg, widely regarded as one of the worst matches in WrestleMania history, as the crowd chanted derisorily at two men set to leave the company following the event. Just a sidenote: this is the only song you'll ever want to hear from Drowning Pool's 'Desensitized' album – it's truly dreadful. (OC)
Rev Theory – Light It Up (WrestleMania 24)
Wrestlemania 24 is one of the better 'Mania's in recent years; the emotional retirement of Ric Flair (Wooooo!), The Undertaker and Edge closing the show with a great World Heavyweight Championship match, an outstanding Money In The Bank ladder match and more. One of the songs serving as the soundtrack that years event was Rev Theory's 'Light It Up' a chugging slice of American alt-rock filled with tons of energetic that subtly captures the grandness WrestleMania brings about. (SR)
Metallica – The Memory Remains (WrestleMania 28)
Technically this wasn't an "official theme song" for last year's event but it's Metallica so we're going with it. Used for the "end of an era" Hell in a Cell match between Triple H and The Undertaker, 'The Memory Remains' emphasised the importance of both competitors influence and impact throughout their time in WWE. An epic song from an epic band for an epic match. What turned out to be a disappointing 'Mania, their encourter was a clear stand out with the heavily hyped "Once in a Lifetime" match between The Rock and John Cena being unfulfilling. And don't get me started on the injustice of Sheamus beating Daniel Bryan in 18 seconds. (SR)
Head on over to our Facebook page to tell us what you think to our choices and what your favourite WrestleMania themesongs are!
Words by Sean Reid (SR) and Ollie Connors (OC).