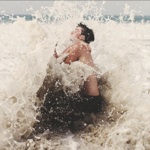 Anberlin, Florida's finest, have been on the scene for a decade now and have released a handful of albums, as well as playing countless shows. And now, they've recently released their sixth studio album 'Vital' to critical acclaim.
Kicking off with 'Self-Starter', Anberlin have set the bar high. Blazing energy and a cranked up tempo go hand-in-hand on this opening track, and seems to promise good things ahead. Tracks such as 'Little Tyrants' and 'Someone Anyone' show perfect execution; saucy guitar licks layered on top of pulsating drumming combine to create buzzing songs, whilst Stephen Christian's liquid vocals slide effortlessly over the electric riffs.
Slowing things down a notch with 'Innocent', Anberlin give their fans but an instant to catch their breath before dragging them back into a breathless whirlwind, assaulting them with 'Desires'. Roaring riffs and a hammering bass make for excellent listening, pushing the seams of the track to breaking point.
As Anberlin switch off with 'God, Drugs & Sex', it's glaringly obvious that these guys aren't going anywhere for now; whilst they continue to produce solid albums that create eargasms for their listeners, Anberlin have no need to hang up their coats.  
'Vital' is an incredible album and needs to be on people's playlists. 
 5/5
'Vital' by Anberlin is out now on Universal Republic.
 Anberlin links: Official Website|Facebook|MySpace|Twitter|YouTube|Pure Volume
 Written by Jessica Tagliani (@JessTagliani)