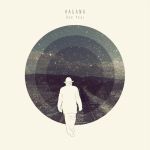 While Edinburgh may be Scotland's capital, in terms of musical prestige, it's considered well and truly in the shadow of Glasgow – if the two cities were London, Glasgow would be the "cool" East End where all the hippest groundswells occur, whereas Edinburgh is the artsy but slightly naff West End, where all the posh people have given up on trendy music and host dinner parties soundtracked by Fleet Foxes. However, Hagana prove the city that gave us Idlewild, Boards Of Canada and…erm…The Bay City Rollers (ask your mum) still has something to offer, with their debut 'One Year' sounding like a combination of the more abrasive parts of fellow Scots Biffy Clyro and The Xcerts (i.e. the best parts), combined with the melodic stomp and angsty snarl of Silverchair.
After a brief intro track, 'Voice For The Voiceless' comes crashing in, showing the trio's aptitude at writing a killer riff, whereas lead-off single 'Fuzzy Punch' showcases their knack for a gargantuan hook, creating a very effective inaugurative combo. This rich vein of form continues through the early stages of the record, with 'Trousernose' adding hints of a darker undertone to proceedings, which reflects the album's themes of loss, broken relationships and general ill-fate. However, the record reaches its most intriguing point with 'Seaquest', a sprawling piece that could really be something great with a budget beyond Hagana's (presumably) limited means – it's a track that screams out for a Will Yip production job.
Following the promising 'Seaquest' the album falls into a consistent, but unfortunately fairly homogenous rhythm and pattern. The band do save one of their best until last with the rip-roaring finale 'Connect 4', but preface it with one of the record's rare missteps, the fairly soporific 'Friend'. While there is enjoyment to be found in the second half of the record, particularly in the infectious groove of 'Wait A Minute' (sounding a bit like 'Young For Eternity'-era The Subways), the band lose much of the vigor found in the early stages – a little more invention next time around, and the Scots can access the consistency that eludes so many bands on their debuts.
Though going under an unfortunate moniker for a Scottish grunge-y band (it sounds a little like a portmanteau of a meaty Burns Night treat and a certain band from Seattle – but "Nevermind" that), Hagana do produce a solid effort with 'One Year'. It seems the band are resonant with their comparatively unfashionable surroundings – their sound is staunchly unmodern, and seems untroubled by trends and keeping up with what's shifting major units. While it's solid rather than spectacular, 'One Year' provides a hardy foundation for Hagana to work from, and may just yet provide Edinburgh with a greater source of musical pride than The Proclaimers, for instance, might instill.
3.5/5
'One Year' by Hagana is released on 3rd March.
Hagana links: Facebook|Twitter|Bandcamp
Words by Ollie Connors (@olliexcore)