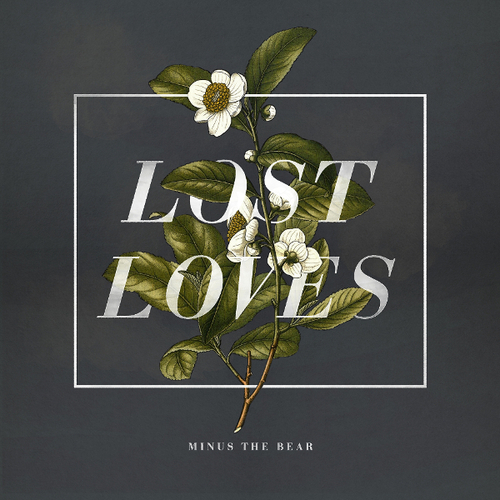 Minus The Bear are undoubtedly one of the most respected bands in the contemporary alternative rock scene. Their wonderfully creative, immersive and ultra-cool sounds are truly unique, and they're so god damn talented that even if your band wanted to be like them, they couldn't. Above all this, their reach goes beyond the underground these days with 2012's 'Infinity Overhead' reaching an impressive 31 on the US Billboard chart.
'Lost Loves' is a compilation of the finest excerpts from the cutting room floors of the band's previous recordings across their 14 year lifespan. In the words of bassist Cory Murchy, "Perhaps it's because they didn't make the past albums that they fit so seamlessly together". Listening through the record, Cory's appraisal somewhat rose-tinted, but this doesn't stop 'Lost Loves' being a worthwhile purchase even if you're not already a fan.
As opener 'Electric Rainbow' sinks into your senses, you are taken to the special place where only Minus The Bear can take you. Tinkling, angular riffs float over breathy, sexy as hell vocals which conjure up themes of escapism and adventure. As this track aptly highlights, they're also equally capable of rocking your brains out as calming your spirit.
'Surf-N-Turf' has a groove to it that feels like a future incarnation of Led Zep spliced with post-rock. The chorus rushes in with a meaty, bass driven hook as Jake Snider croons "the wind is moving you further, soft on your cheek". 'Broken China' is a rather more haywire affair, with less structure and more like a jamming session than part of an album. It's obvious why it was left out of an original release.
'Patiently Waiting' is a real gem. It's really stripped down for Minus the Bear, whose tracks are usually exploding with layers and depth, but it's also brooding, dark and sexy and contains luscious lyrics like "she woke up on a train – a train moving through a mountain range."  'Invented Memory' has the same undressed appeal and features a totally heart-melting solo that will sweep you off your feet.
Considering these songs were cut because they didn't fit into the original albums, they are hardly likely to fit perfectly together as a record in its own right. By the standards of the band this isn't up to the near perfection they have achieved in the past (and will achieve again), with some songs lacking the charm and panache you usually expect from them.
But any chance to listen to new material by a band of this quality should not be passed on, and 'Lost Loves' is still up with the best releases of 2014.
4/5
'Lost Loves' by Minus the Bear is out now on Big Scary Monsters.
Minus the Bear links: Website|Facebook|Twitter
Words by Alex Phelan (@listen_to_alex)