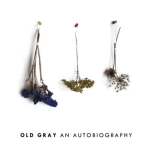 Old Gray are finally getting a UK release of their debut full length record 'An Autobiography' on Dog Knights Productions on the 20th May and it's been well worth the wait. Recorded with Will Killingsworth (Orchid, Ampere) at Dead Air Studio – it's an album that is instantly emotionally attractive to listeners, much like the original records of their influences.
Old Gray had been receiving a lot of praise for this record before I got the chance to sit down and listen to it. I didn't hold my breath, for fear of this being another fad band that'd come and pass, much like they tend to do, especially in a screamo capacity. When I finally listened to this record however, I was completely blown away. Not only did I become instantly emotionally invested in this band – I believe it's one of the most well constructed screamo records I've heard in a long long time and off this alone, Old Gray are here to stay.
<a href="http://oldgray.bandcamp.com/album/an-autobiography" data-mce-href="http://oldgray.bandcamp.com/album/an-autobiography">An Autobiography by Old Gray</a>
Combining the cathartic emotional release of any screamo record, along with the post rock spoken word parts, Old Gray add more melody and atmosphere to this record than others of their ilk. They managed to add all these elements and construct them in such a way that works, and doesn't come across as corny (La Dispute are a prime example of this being done in an unrelateable way). Tracks like 'Coventry' have the beautiful sing-a-long element whilst tracks like 'The Artist' are a complete homage to their influential bands; City Of Caterpillar and I Hate Myself.
'Show Me How You Self Destruct' reminds me entirely of Merchant Ships' 'Sleep Patterns' and that feeling of utter defeat and beauty portrayed through spoken word. 'Emily's First Communion' feature guest vocals from Becca Caldazo of hardcore band Cerce, adding an entirely new element once again to the entire record and composition of this track in particular.
'I Still Think About Who I was Last Summer' is one of the strongest tracks on the entire record, with the line "so here's to life, and here's to love" sung in an agonizingly self-reflective way that hits you right in the chest – and ending with another beautiful spoken word piece that captures your complete attention and emotion. The entire record is composed beautifully and I feel as though I'd go as far to call this record a masterpiece of modern screamo.
The stand out track of the entire record for me, much like with most of my favourite hardcore records, is the final track 'My Life With You, My Life Without You', 5 minutes and 25 seconds of instrumental bliss. It begins with a beautiful rising crescendo that is then eliminated in favour of a barely audible guitar chord – which once again is then carefully built up. With no vocals you'd imagine it hard to construe an emotion but it really isn't. If anything this track gives you the opportunity to amass what you want – without added influence from vocals and lyrics.
I literally don't have one single criticism of this record. Every time I listen I come away with a new compelling feeling towards it and essentially, it just excites me. When I find a record like this, I believe that music with the ability to move its listeners still exists, and I can remain content in the knowledge that it's still possible.
5/5
'An Autobiography' by Old Gray is released on 20th May on Dog Knights Productions.
Old Gray links: Facebook|Twitter|Bandcamp
Words by Rosie Kerr.