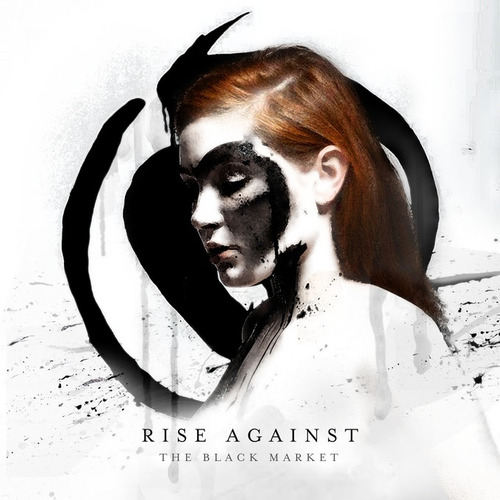 It's easy to tell a band that are truly passionate about their music when six albums and 15 years into a massively successful career they are still making records packed with the same heart, fire and potent ideals they did to start with. That is exactly what Chicago activist punks Rise Against have done with new release 'The Black Market'. Even if, dare I say it, it is their most mainstream work to date.
Although in no way leaving their impassioned punk sound behind, 'The Black Market' does at times see Rise Against straying into the arena and radio rock territory so beloved of our American cousins. This is most apparent on first single 'I Don't Want To Be Here', which although beginning in typically frenetic fashion, eventually drops into a huge open chord driven chorus with a repeated lyrical refrain that wouldn't sound out of place on a Nickelback or Theory Of A Deadman record.
'Tragedy + Time' also features a distinctly poppy mainstream rock influenced chorus hook and provides a rare out and out feel good moment with an uplifting and universally relatable triumph over tragedy message.
It's not until the full blooded thrash of 'The Eco Terrorist in Me' kicks in that the band acknowledge what brought them to the fore in the first place. Lyrically, the song see's vocalist Tim McIlrath musing on the harder side of activism and just where to draw the line to achieve a goal. Later on 'Awake Too Long' has a similar feel in a song that is a vintage Rise Against break neck punk number.
The pace is slowed right down on 'People Live Here', an epic stirring acoustic ballad complete with sweeping strings and all-encompassing lyrics that feature McIlrath voicing his doubts on religion and global politics and their darkest consequences.
'The Black Market' finishes in an impressively strong and unquestionably anthemic manner with 'Bridges'; finely blending the raw aggression of old with the new more expansive and melodically aware side of the band's sound.
It's refreshing to see a hugely commercially successful band be able to make their social, environmental and political ideals fit tightly with a compulsively lisetenable, emotionally charged, high-octane heavy rock sound without toning down their message or losing any of their relevance or sincerity. Some of the straight alt-rock moments may not be to the taste of diehard fans of Rise Against's earliest work. However, that can't detract from 'The Black Market' being one of the band's most rounded releases to date and one certain to eclipse even the massive success of their last few albums.
4/5
'The Black Market' by Rise Against is out now on Polydor.
Rise Against links: Website|Facebook|Twitter
Words by Dane Wright (@MrDaneWright)