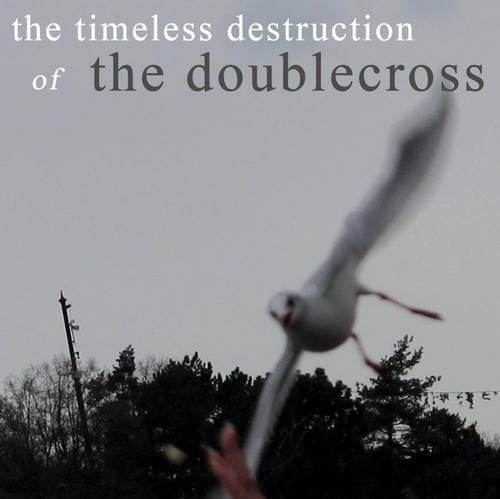 Not even a full minute into the opening track and 'The Timeless Destruction' by The Doublecross is already living up to the title. Frontman, Jonathan Greenwood's infectious and gear grinding vocal approach is perfect for the stories being told throughout this record. Not to mention the brilliant melodic deliverance of each and every lyric. The often used comparison to New Jersey native Bruce Springsteen is not hard to fathom after three songs in. The perfect amount of grit and emotion is reminiscent of bands such as The Gaslight Anthem, Sharks and Hot Water Music.
Tracks like 'Nothing's Easy' and 'Alone' send a simple, yet thought provoking message of hope for those of us in the world doing our part to get by, whilst attempting to maintain some dignity and happiness within ourselves. The raw honesty and passion in these songs are sure to tug at your heart strings from start to finish. This new release is leaning more towards a pop/rock side compared to Greenwood's previous material in the more melodic punk stylings of The Modern Farewell and it's done in the best way possible.
The album is filled to the brim with cries for acceptance and some clarity in the life we live, focusing on topics such as love, loss and life. Greenwood's music seems more like a therapeutic personal diary rather than a collection of songs and ideas. Jon is also joined by numerous guests on 'The Timeless Destruction', which leads us to a personal favorite, 'Gravel and Grain', featuring Livi Sinclair of Hell Money, which is a great adaptation of the undeniable and upbeat punk rock take on the folk genre that's been taking over the world in recent years (a la Hampshire's own Frank Turner). If you can picture a modern day approach to a Johnny Cash and June Carter duet, and if that thought excites you like it does for me, then this will most likely become your new favorite song as well. Then again, you can't possibly listen to this album and attempt to skip a second let alone an entire song. It's a great listen from front to back.
'The Timeless Destruction' is easy to relate with. It's gritty yet melodic, it's aggressive but insecure, and I for one am very happy to know that music like this is still being made and supported somewhere in the world. The years of hard work as described in The Doublecross' current bio, are shining bright on these 12 songs and hopefully there is a lot more to come within the near future because it pays off on this record. I give it a well deserved 5 out of an available 5 stars.
5/5
'The Timeless Destruction' by The Doublecross is out now on Boss Tuneage Records.
The Doublecross links: Facebook|Twitter
Words by Tom Kunzman (@TomKunzman)