Last week, over 40 bands were announced for next July's 2000trees Festival, and today you can add more to the list – Creeper.
The theatrical goth punks will return to the festival on Saturday, July 13th when they headline The Axiom tent stage.
Creeper's social media representative, Darcia the Vampire Familiar. stated, "This is one of the band's favourite festivals and they are excited to bring the Sanguivore era to the site next year."
Who's playing 2000Trees Festival 2024?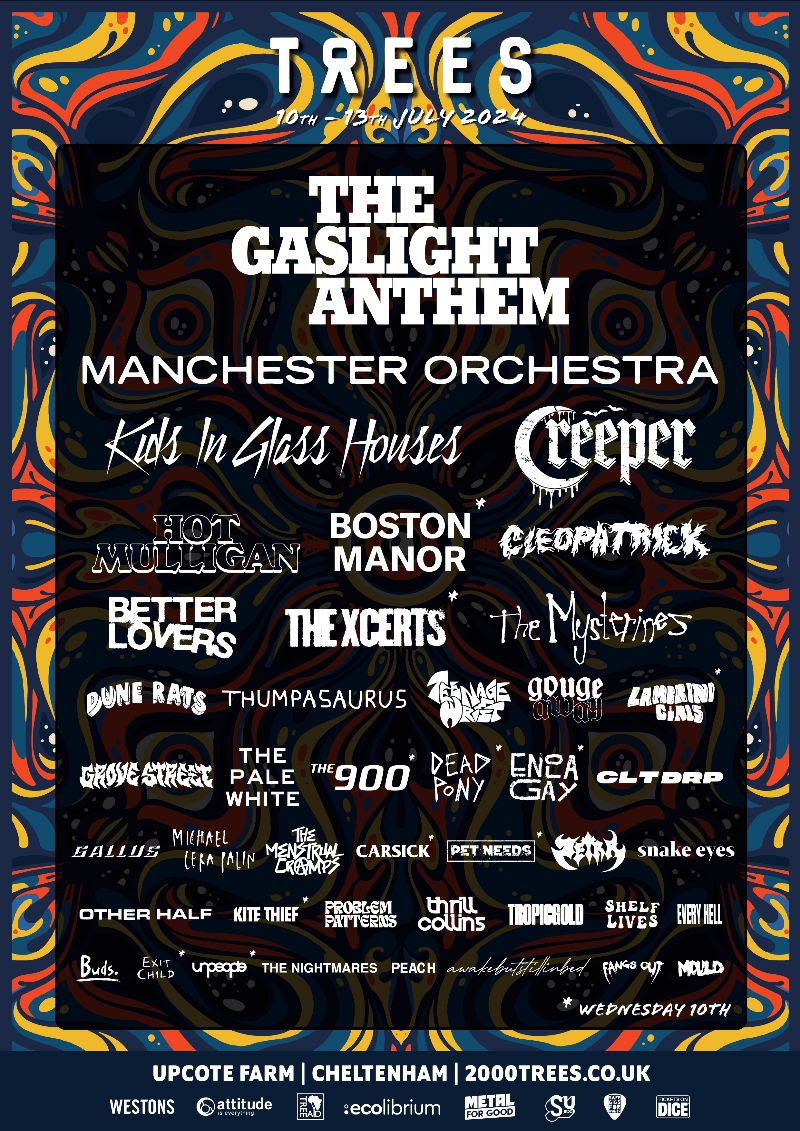 The Gaslight Anthem
Creeper
Manchester Orchestra
Kids In Glass Houses
Hot Mulligan
Boston Manor*
Cleopatrick
The Xcerts*
Better Lovers
The Mysterines
Dune Rats
Thumpasaurus
Teenage Wrist
Gouge Away
Thrill Collins
The Pale White
The 900*
Dead Pony*
Enola Gay*
Lambrini Girls*
CLT DRP
Gallus
Michael Cera Palin
The Menstrual Cramps
Carsick*
Pet Needs*
Zetra
Snake Eyes
Other Half
Kite Thief*
Problem Patterns
Grove Street
Tropic Gold
Shelf Lives
Every Hell
Buds.
Exit Child*
Unpeople*
The Nightmares
Peach
awakebutstillinbed
Fangs Out
Mould
(* playing on the Wednesday)
When & Where is 2000trees Festival 2024?
2000trees Festival 2024 will take place at Upcote Farm, Cheltenham. It will kick off on Wednesday, July 11th (for 4-day weekend ticket holders only) and end on Saturday, 13th July 2024.
Where can I buy tickets for 2000trees Festival 2024?
At the time of writing, 60% of all tickets for 2000trees Festival 2024 have already been purchased.
A limited amount of 4-day tickets and VIP tickets will be made available via Dice on Friday 3rd Nov at 10am. Festival-goers are advised to join the growing waiting list to be notified when they go on sale.
Day tickets are available here.