As we get closer to the festival season kicking off, March sees a whole wealth of notable releases. From Judas Priest to Andrew W.K. to Myles Kennedy to Blessthefall, there is a lot of choices available in the coming weeks.
Nevertheless, Already Heard has handpicked 10 releases that you shouldn't be ignoring this month. Most distinctly, March's edition of "Incoming" highlights a host of homegrown bands alongside one of punk's most socially important records of the year, as well as a reinvigorated, influential 90s rock band.
Spotify playlist | YouTube Playlist
Rolo Tomassi – Time Will Die and Love Will Bury It
Sheffield quintet Rolo Tomassi have come along way from the jarring salad bowl of mixed genres that first attracted mass attention this time a decade ago. The full vision of their songwriting abilities has enthralled listeners since 2012's 'Astraea' and their sporadic transitions from Nintendo synth eruptions into freeform jazz arrangements has transformed into something more compatible, but no less ferocious.
Their fifth full-length album 'Time Will Die and Love Will Bury It' may open with the optimistic-toned 'Aftermath', but this is not an easy album to wrap one's head around. Packed with frantic hardcore pummeling laced between brooding ambient parts and a layer of dense electronic backdrops to keep the tense atmosphere raised, 'Time Will Die…' continues Rolo Tomassi's penchant for the mind-numbing rhythms and inescapable darkness that dominated 'Grievances', taken up to another gear.
While the initial headrush of the first listen will leave listeners at a loss, this is a record rewarded by multiple listens as Eva Spence projects her anxieties, fears and feelings of regret into these songs and before you know it, you'll be basking in these emotions alongside her. Rolo Tomassi have always been a standout force in the UK's hardcore scene, but with 'Time Will Die and Love Will Bury It', they've produced a record that clings on to you and forces you to experience its emotion with it. (AD)
'Time Will Die and Love Will Bury It' by Rolo Tomassi is released on March 2nd on Holy Roar Records.
Rolo Tomassi links: Website|Facebook|Twitter|Bandcamp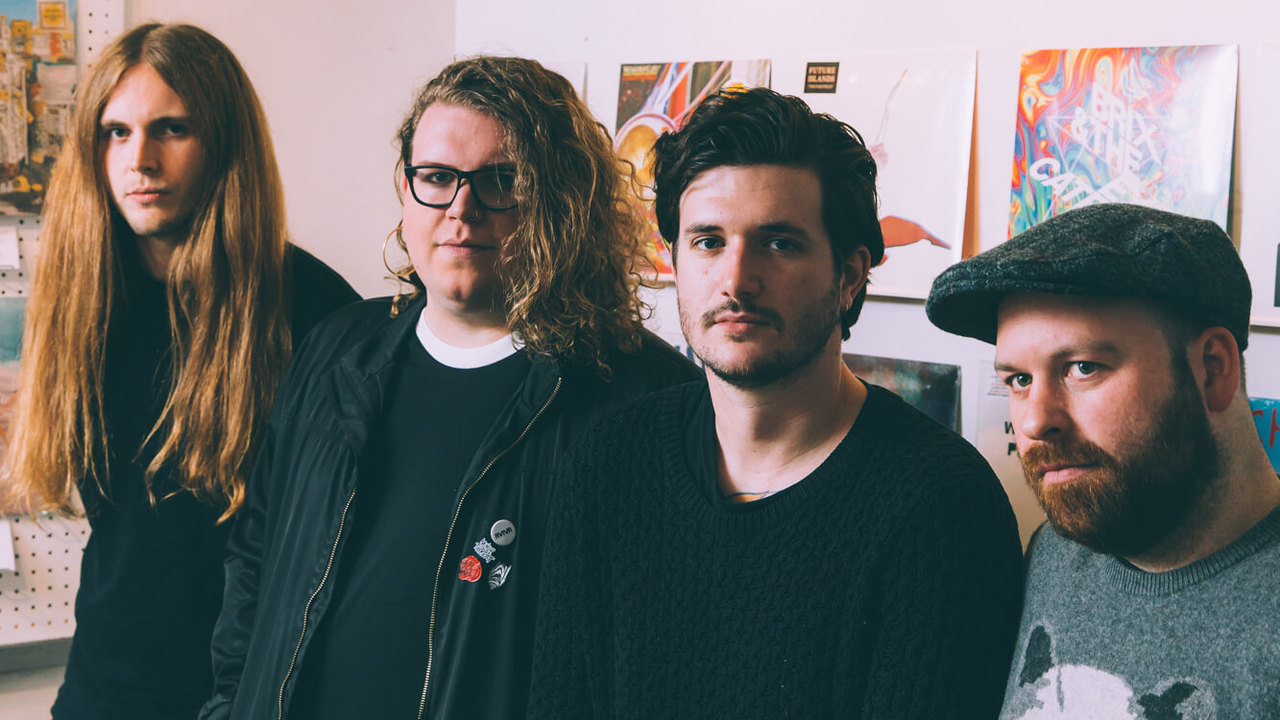 Nervus – Everything Dies
The songs that made up Nervus' 2016 debut 'Permanent Rainbow' were never meant to be heard. Written by Em Foster, they were only meant to be written for her as a cathartic release as she dealt with addiction and gender dysphoria. Nevertheless, encouraged by eventual bandmates Paul Etienne (Keyboards) and Karl Woods (bass), 'Permanent Rainbow' would see the light of day at the end of 2016 with plenty of praise being given through word-of-mouth. Now after tours with names such as Creeper and Kamikaze Girls, Nervus return with 'Everything Dies'.
Despite its downtrodden title, 'Everything Dies' promises to be more optimistic. Leadoff single, 'Sick Sad World' is a jangly, indie punk full of hope as Foster sings "Hope life begins at 29". Whereas 'It Follows' is showered with "woah-oh-oh"'s.
As a whole, 'Everything Dies' centres around a three-act arc of birth, life and death as Foster gives a semi-biographical account; challenging societal expectations. However, there is an element of interpretation as heard on 'Skin'.
Nevertheless, 'Everything Dies' looks set to continue to raise Nervus' profile through a set of thought-provoking and lyrically intriguing songs. It's clear to see why they're being labelled as one of the UK's most important bands. (SR)
'Everything Dies' by Nervus is released on 9th March on Big Scary Monsters.
Nervus links: Facebook|Twitter|Instagram|Bandcamp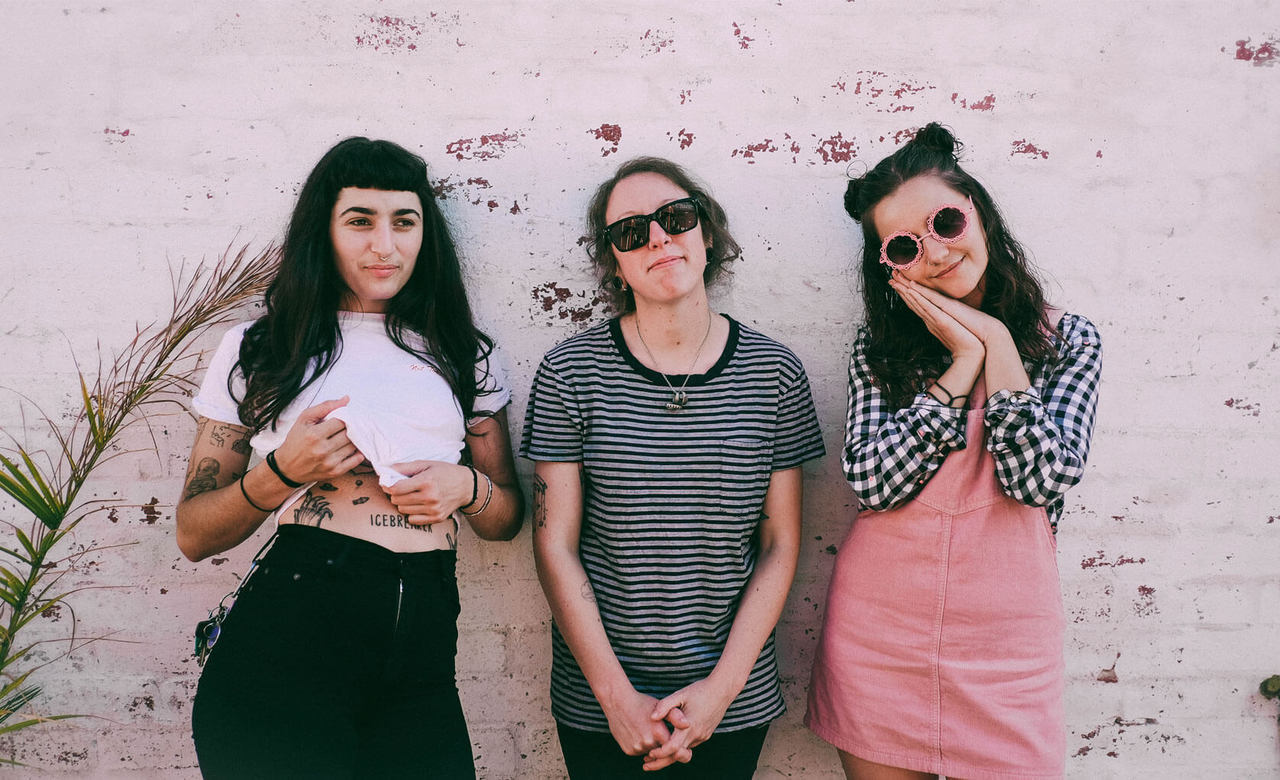 Camp Cope – How to Socialise & Make Friends
Australia's Camp Cope have been garnering a lot of praise fans and critics alike in the last few years for their outspoken and well-deserved criticism of the sexism present within the music industry, as well as in the wider world. 'How to Socialise & Make Friends' is the latest addition to their discography and covers even more experiences with being put down, ignored, and silenced.
'The Opener' kicks off the album, abrasively spitting in the face of anyone ignoring women in bands, as well as those who view putting them on as support acts as a solution to the issues surrounding all-male tour packages. Lead single 'How to Socialise & Make Friends' looks inside, and bursts forth as a rally cry of independence and self-confidence. 'Face of God' looks at survivors of sexual assault and the guilt they can feel, as well as criticising apologists of band members that commit such acts because they like the music.
Across all nine tracks, Camp Cope deliver an honest, punk rock call to arms, calling out abusers and oppressors and inspiring those made to sit down and feel little to instead stand up and feel strong. For some, it might not be an easy listen, but for everyone, it's a message that needs to be heard. (BM)
'How to Socialise & Make Friends' is released on 2nd March on Run for Cover Records.
Camp Cope links: Facebook|Bandcamp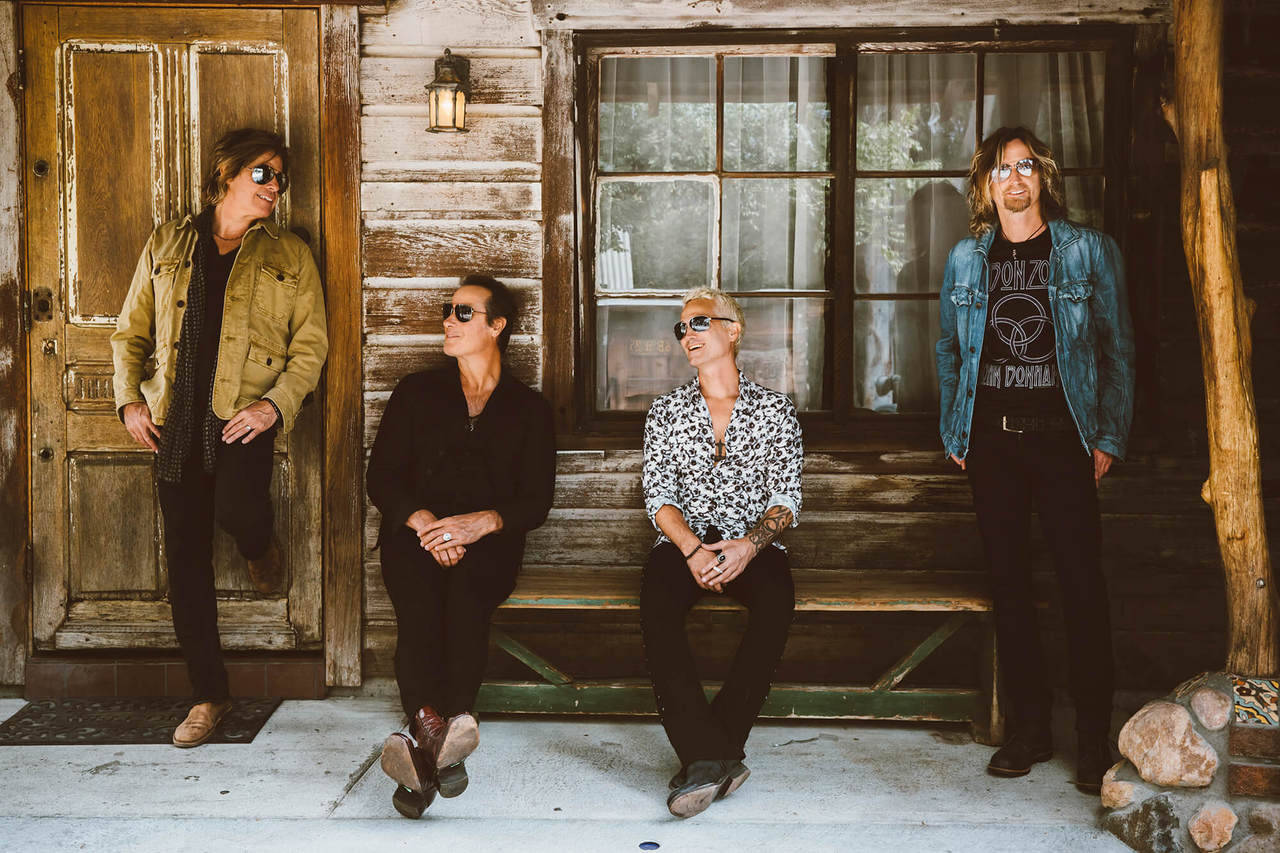 Stone Temple Pilots – Stone Temple Pilots
After the death of former frontman Scott Weiland at the end of 2015, the remaining members of Stone Temple Pilots embarked on a year-long search for a new singer, eventually settling on former Dry Cell member Jeff Gutt. With a voice not dissimilar to the late Weiland, it seems like a perfect fit and the band have been reinvigorated, writing and recording a self-titled album, their first since 2010.
According to bassist Robert DeLeo, "The record breathes resilience. A lot of life has been funnelled into this body of music." Two of the tracks that have already seen the light of day, 'Meadow' and 'Roll Me Under', certainly sound full of life, with a definite hard rock tilt, while the laid-back summer groove to 'The Art of Letting Go' is also pretty easy on the ear. The comeback record is sounding promising and with an American tour lined up in support, this looks like a whole new beginning for the band. (EL)
'Stone Temple Pilots' by Stone Temple Pilots is released on March 16th.
Stone Temple Pilots links: Website|Facebook|Twitter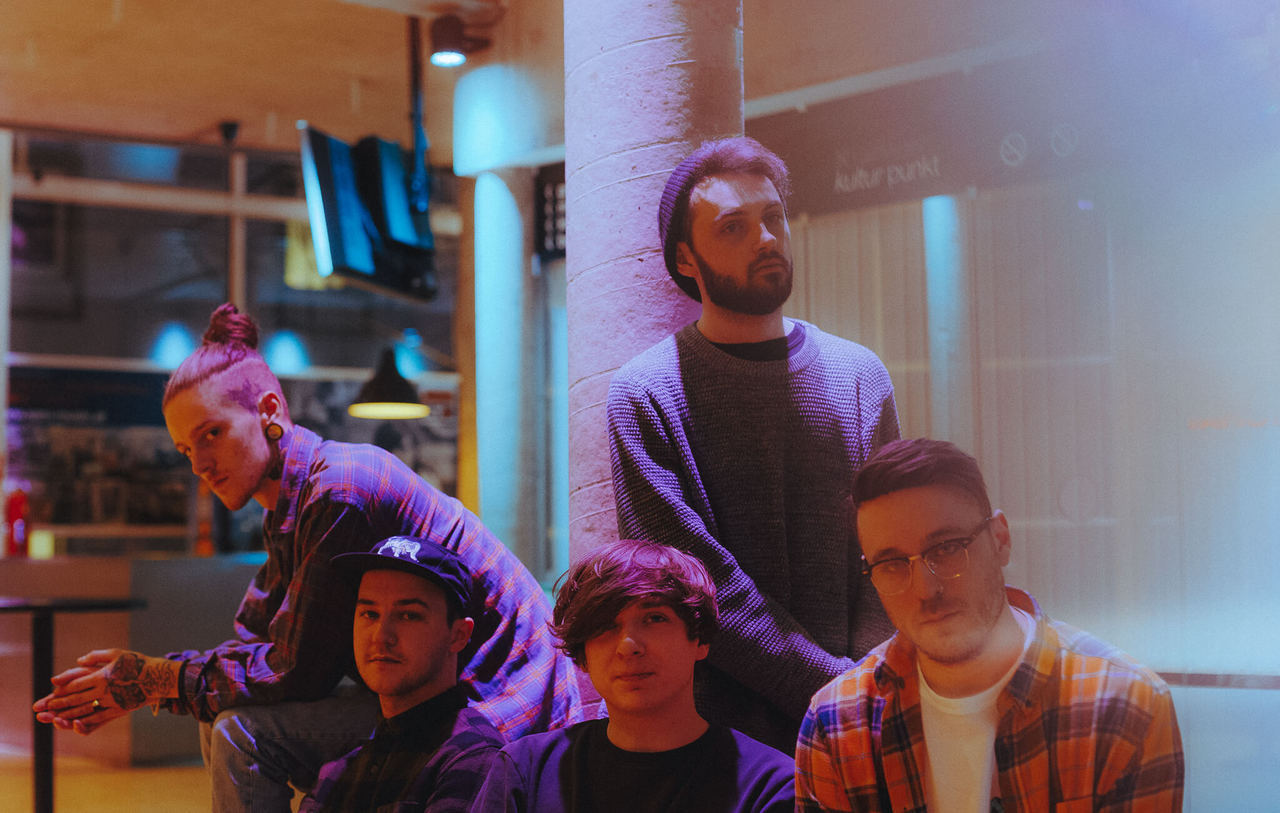 Casey – Where I Go When I Am Sleeping
Upon the release of 'Love Is Not Enough', Casey's 2016 debut album, the South Wales quintet demonstrated a raw, emotional depth. Now two years later they're set to return with 'Where I Go When I Am Sleeping'.
Whereas 'Love Is Not Enough' focused on failed relationships, 'Where I Go When…' hones in the health troubles of vocalist Tom Weaver. Diagnosed with brittle bones at birth and later ulcerative colitis and manic depression, the album serves as an outpouring for Weaver with the pairing of 'Phosphenes' and 'Fluorescents' recently demonstrating the mix of rage, anxiety and fragility that threads 'Where I Go When…' together.
The album also sees the band working with Brad Wood (Placebo, mewithoutYou, Touché Amoré) to expand their sound beyond their melodic post-hardcore base. For example, the aforementioned 'Fluorescents' is carried by stirring, atmospheric guitars as Weaver proclaims "I'm so sick of feeling alone". While songs such as 'Bruise' and 'Needlework' drift along delicately, capturing the cathartic release of the album.
Overall, be prepared to be compelled by Casey's unashamedly raw and emotional journey. (SR)
'Where I Go When I Am Sleeping' by Casey is released on 16th March on Hassle Records (UK) / Rise Records (US).
Casey links: Website|Facebook|Twitter|Instagram
Black Foxxes – Reiði
Back in the summer of 2016, Black Foxxes dropped their debut album, 'I'm Not Well', to plenty of praise (including a 5/5 review by us). While the album allowed the South West trio to tour, it's was when they weren't on the road that served as the catalyst for their second album.
For chief songwriter, Mark Holley, his downtime at home gave way to his hunger to explore, leading him to Iceland where he began to write 'Reiði'. As the Icelandic word for 'rage', 'Reiði' promises to be the next evolution in Black Foxxes' textured alt-rock sound. Recent single, 'Manic In Me', thrives on blistering, fuzz-filled guitars and a structure that neatly captures Holley's emotional release.
While its predecessor burrowed itself in angst, Holley alongside bassist Tristan Jane and drummer Ant Thornton, have taken a more dynamic and considered approach, both musically and lyrically. For example, 'Oh, It Had To Be You' is dominated by sweeping strings, 'JOY' is a explosive yet jarring, and 'Take Me Home' is harmonious and atmospheric with its twinkling guitars and electronic drums. 'Reiði' will keep you guessing but is sure to leave you compelled. (SR)
'Reiði' by Black Foxxes is released on 16th March on Spinefarm Records.
Black Foxxes links: Facebook|Twitter|Instagram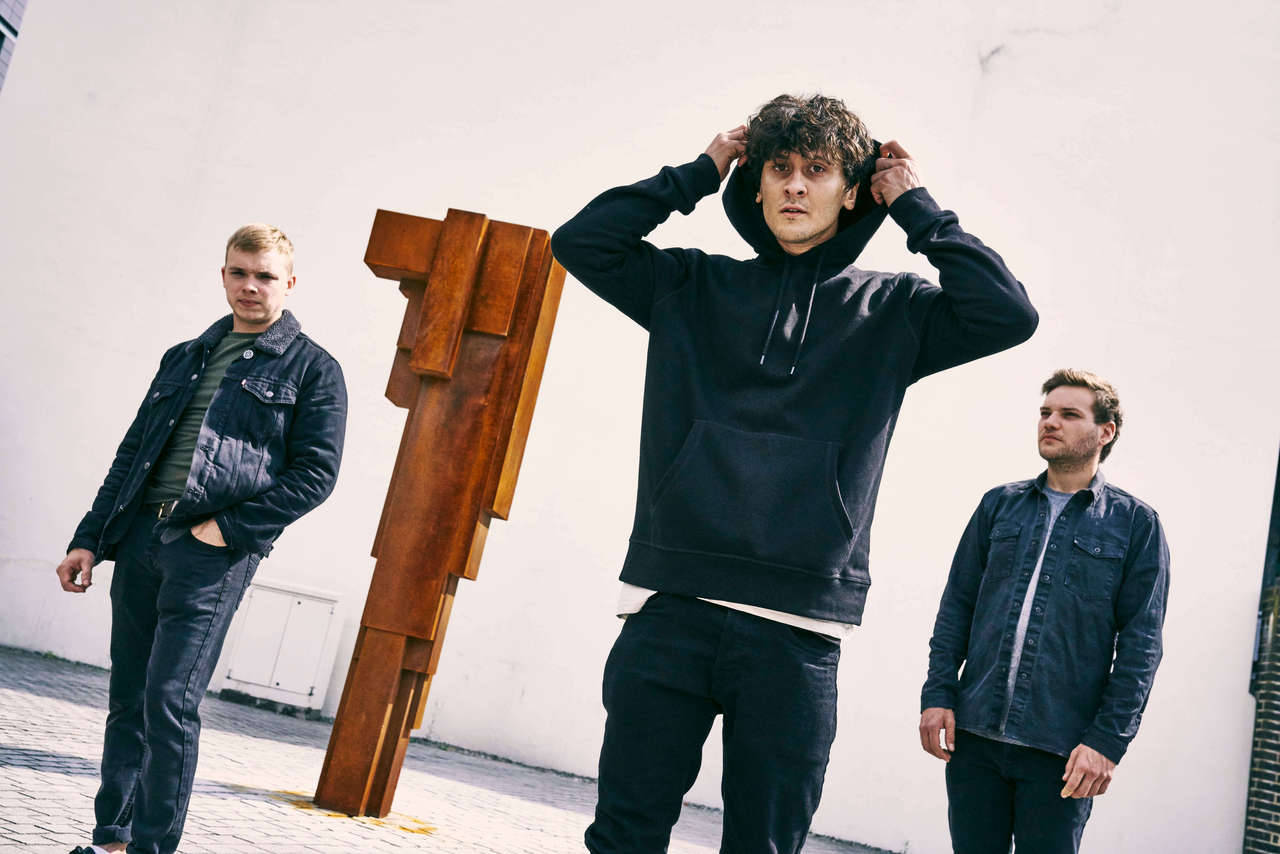 Press To MECO – Here's To The Fatigue
We've been waiting for 'Here's To The Fatigue' for quite sometime. Recorded in late 2016 and initially set for release last November, Crawley trio Press To MECO inked a deal with Marshall Records at the start of the year, and low and behold the album is now set to see the light of day.
Having firmly established their trait of three-part harmonies with 'Good Intent', album number 2 sees Press To MECO expand on delivering giant choruses. A trio of singles,
'Familiar Ground', 'Here's to the Fatigue' and 'If All Your Parts Don't Make a Whole', capture this ideally. 'Familiar Ground' is an insatiably fun number with the latter pair demonstrating PTM's rousing, guitar-driven abilities.
Besides its musically bold exterior, 'Here's To The Fatigue' has a lyrically emotional interior as Luke Caley, Adam Roffey and Lewis Williams question "what's next?" in an unstable social and political environment. Altogether, it has all the right ingredients to make up for lost time. Certainly not a record to be ignored. (SR)
'Here's To The Fatigue' by Press To MECO is released on 30th March on Marshall Records.
Press To MECO links: Website|Facebook|Twitter|Instagram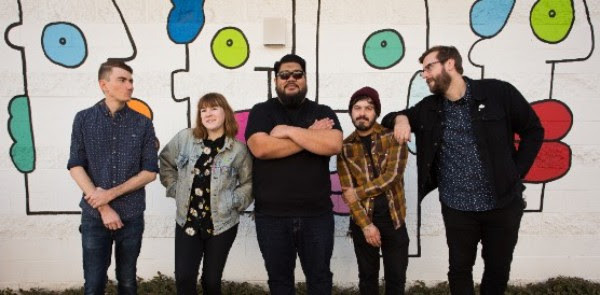 Spanish Love Songs – Schmaltz
If you like the anthemic punk style of the Menzingers and the Hotelier's introspective lyricism, then be prepared to meet your new favourite band. Hailing from Los Angeles, Spanish Love Songs are set to release their second album, 'Schmaltz' this month.
Built on the energy of barroom punk, 'Schmaltz' sees songwriter Dylan Slocum delves into themes of guilt, depression, and stagnation. While it's centred on inward, somewhat oppressed topics, it's a record full of relatable, rousing punk anthems. 'The Boy Considers His Haircut' rumbles along as Slocum claims "my dad says I'd have more fans if I learned to sing about some happier shit". While 'Aloha to No One' comments on playing basement shows and sleeping on beer-soaked floors.
It's clear Slocum and company aren't afraid of wearing their heart on their sleeves; 'Joana, In Five Acts' mourns the death of a loved one as Dylan asks "Why'd you leave without me", yet it's countered by colourful keys. Ultimately, Spanish Love Songs are sure to leave you with your fist in the air as they celebrate pitfalls of life in your mid-20's. (SR)
'Schmaltz' by Spanish Love Songs is released 30th March on A-F Records.
Spanish Love Songs links: Website|Facebook|Twitter|Instagram|Bandcamp
Cold Years – Northern Blue EP
"Listen to Cold Years too, they're amazing," an ecstatic Will Gould informed the crowd in the middle of a Creeper show in Dundee, referring to the 'Aberdeen Death Chasers' T-Shirt hidden between his leather jacket. It's no surprise that Southampton's punk lauriete would admire Cold Years so much. Like Creeper, the Granite City quartet write with their hearts firmly on their sleeves and know a thing or two for raising roofs with their choruses.
With years of local shows and Scottish weekenders under their belts, the release of third EP 'Northern Blue' will put Cold Years on stages with some of the most vital bands in rock today. Tracks like 'Miss You to Death' and 'Seasons' are crafted with the weathered touch of breezy Americana that the Gaslight Anthem built their foundations on, while 'What I Lost' is punctuated by jangly lead guitar melodies akin to The Cure.
Tied together by frontman Ross Gordon's husky vocal delivery, 'Northern Blue' is a series of tales of heartbreak, nostalgia and change and the music that encompasses those tales. Cold Years have crafted a selection of instantly loveable songs far too big to keep them confined to Aberdeen. Expect to see them take footsteps as big as their fans in Creeper very soon. (AD)
'Northern Blue' EP by Cold Years is released on March 2nd on Homebound Records.
Cold Years links: Facebook|Twitter|Bandcamp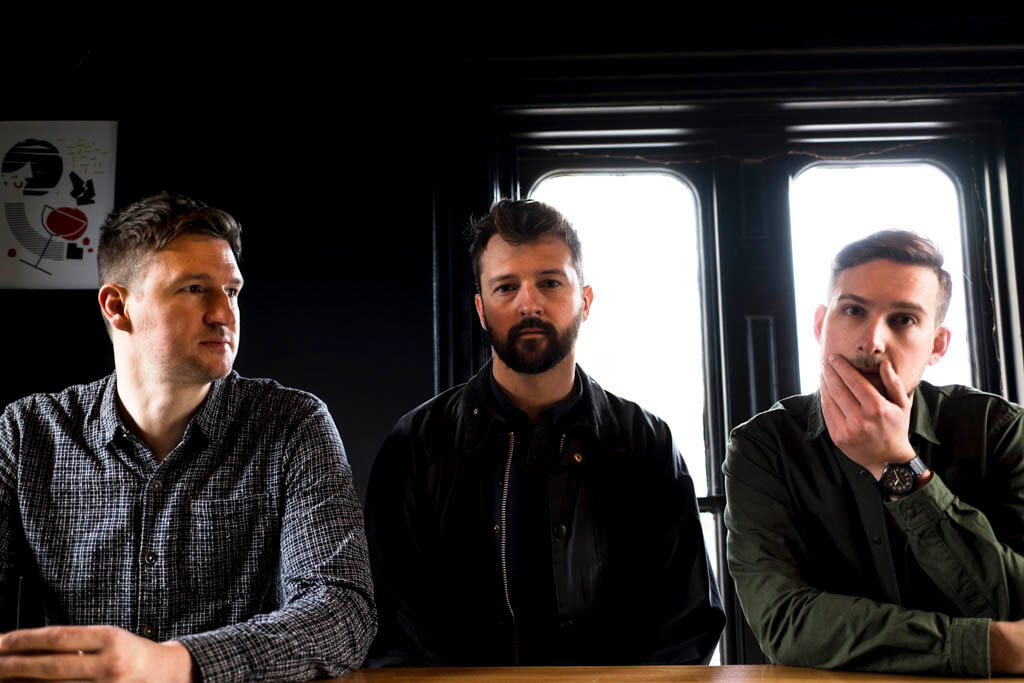 The Maple State – The Things I Heard at the Party
It's been almost ten years since Manchester's The Maple State parted ways to forge careers elsewhere. After almost a decade dedicated to their chosen paths in music, environmental protection and academia, the initial line up is back together with their new album, 'The Things I Heard at the Party'.
The album offers up something for everyone. There's a strong folk-punk vibe on the title track. Of this song, singer Greg Counsell said "My friend and I had recently found ourselves at a Halloween party in a Sloane Square penthouse where the host sat wearing a neck brace at a blackjack table in his dining room… I don't quite remember how we ended up there… but it was a lyrical gold mine".
Meanwhile 'Cold Theatre II (Always You)' sits somewhere between The Clash and The Kooks, with it's short but energetic two minute run time, and 'Winner' stuns with a post-punk feel and an almost 80s pop inspired guitar solo.
The versatility on show here is sure to entice fans with an eclectic taste, and will make The Maple State a band to watch during this comeback run. (BM)
'The Things I Heard at the Party' by The Maple State is released on 23rd March on Far Out Records.
The Maple State links: Website|Facebook|Twitter|Instagram
Words by Sêan Reid (SR), Andy Davidson (AD), Ben Mills (BM) and Edward Layland (EL).
Stone Temple Pilots photo credit: Michelle Shiers