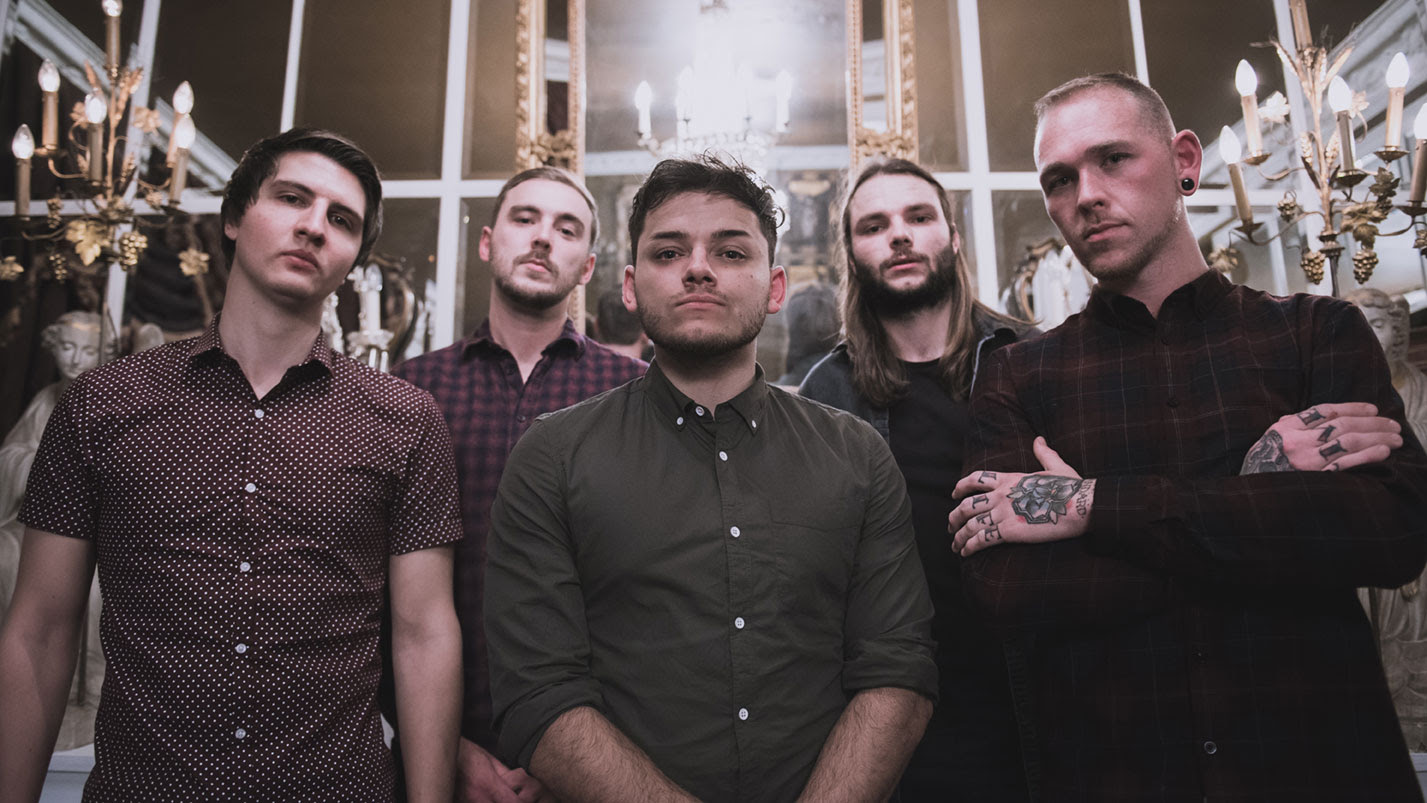 Over the past two years, Bedfordshire's SEASONS have been honing their own brand of melodic alt-rock. This week they'll be returning with a third EP titled 'Chapters'. It's five slices of bold, energetic rock with a wealth of big choruses courtesy of songs such as 'Getaway' and 'One Last Night'. While the title track shows an edgier side to SEASONS' often polished sound.
Overall, 'Chapters' hits all the right marks, providing an emotionally-charged set of impassioned, melodic rock songs. Even though SEASONS specialise in anthemic rock, as we learn, their influences go beyond the "Brit Rock" elite the quintet have found themselves compared to. We recently spoke to the band to find out about the musicians and bands that have shaped their sound.
Slaves (US)
Grant (Tuffs – Vocals): Jonny Craig, the vocalist, sings their songs with such passion in his voice. His lyrical ability is absolutely amazing and you can seriously feel every word he is singing.
Nickelback
Grant: I absolutely love Nickelback. I don't care what people say about them. Amazing band. Extremely talented and just keep on giving with new albums! Hats off to them for not getting writer's block! Love them.
Jimmy "The Rev" Sullivan (Avenged Sevenfold)
James (Noble – Drums/Vocals): As a teenager, I used to lock myself away and just drum along to Avenged Sevenfold songs. His technical ability and songwriting skills made them. He will always be, for me one of the best drummers to grace the metal scene.
Jose Pasillas II (Incubus)
James: One of the reasons I wanted to become a drummer was because of Incubus and this man. His work around the kit, his cymbal work and kit set up is a thing of beauty. The most influential drummer in my life and yet again for me, hands down one of the best drummers to exist in my lifetime.
Scott Gorham (Thin Lizzy / Black Star Riders)
Steve (Watts – Guitar/Vocals): When I first started to learn guitar I was obsessed with Thin Lizzy, and although they had a few guitarists over the years, I always preferred Scott Gorgam's playing style. Super smooth and accurate.
Brian Haner Jr / Synyster Gates (Avenged Sevenfold)
Steve: There's not a lot anyone can say about this man that hasn't already been said. For me he has it all: speed, tone, feel, groove… He's just pure genius. My all-time favourite.
Yngwie Malmsteen
Matt (Turnbull – Guitar/Vocals): Although the guy isn't related to the genre I play now, I was fascinated with his guitar technique, so effortless and precise. He really made me become a better player and improve my skills.
Good Charlotte
Matt: This band were revolutionary for me and my songwriting. Especially the young and hopeless and the chronicles of life and death albums. Songwriting-wise, it was so simple but so effective. It's also how I learnt vocal harmonies. Joel and Benji Madden have harmonies nailed.
Flea (Red Hot Chili Peppers)
Bradley (Beech – Bass): His style, his sound, his performance and simplicity. Growing up he was always my idol. Defines 'Freaky Styley'. RHCP are also to this day one of my favourite bands evolving with times countless albums. It's not often you listen to an album and your favourite song constantly changes and they're still banging them out to this day.
Victor Wooten
Bradley: One of the greats if not the greatest player IMO. Through the YouTube revolution, I used to sit through hours and hours of videos learning new styles and techniques. For me, he was revolutionary; opening a whole new world of sound and possibilities.

'Chapters' EP  by SEASONS is released on 20th April.