Interlaker, the new project featuring David Jakes, formerly of Lonely The Brave and Jack Wrench, formerly of Arcane Roots, have shared their debut single, 'The Hunger'.
With Jakes' distinctive voice, and Wrench's multi-instrumental execution giving the track an admirable density, it's a strong introduction from Interlaker.
"We're very excited to finally share our debut single 'The Hunger'. One of the first tracks we wrote together and certainly a song that really cemented the kind of music we wanted to make," commented the duo.  "There's so much more to come but we are proud to be starting it all off with this track."
On the band's formation, vocalist David Jakes said, "Jack and I got chatting about doing some music over Instagram in the spring of 2022. I'd seen Jack, a couple to times, playing with Arcane Roots, so I knew what an amazing drummer he was. It was when he started to send over fully instrumental pieces that he'd done – drums, guitar, bass and all – that I realised we could be onto a really good thing. I think the first demo we put down – we did all the demoing together over the airwaves on Logic Pro – was a track called 'Ghostride'. So we thought we were off to a good start. It certainly wouldn't be for everyone – putting together music without being in the same room together (me in Cambridge and Jack in Brighton) but it worked out really well for the two of us. Around a year later we had 12 tracks ready to go and began the process of beginning to make a record…"
Watch the video for 'The Hunger' below.
They're Releasing a 12″ Single in December
'The Hunger' is the lead (and title) track from Interlaker's debut 12″ single. It will be released through Hassle Records on December 15th, and consists of the first four tracks they've recorded together.
A1. The Hunger
A2. Bottomless Pit
B1. Ghostride
B2. Wishes (Exclusive B-Side)
The second track, 'Bottomless Pit', is also available to stream on DSPs. It takes a more atmospheric approach with its steady tempo, allowing David Jakes' always impressive voice to shine.
Both 'The Hunger' and 'Bottomless Pit' can be streamed below.
'The Hunger' 12″ is available to pre-order here.
When are Interlaker Making Their Live Debut?
Interlaker will be making their live debut at London's Omeara on 17th December. Tickets can be found here.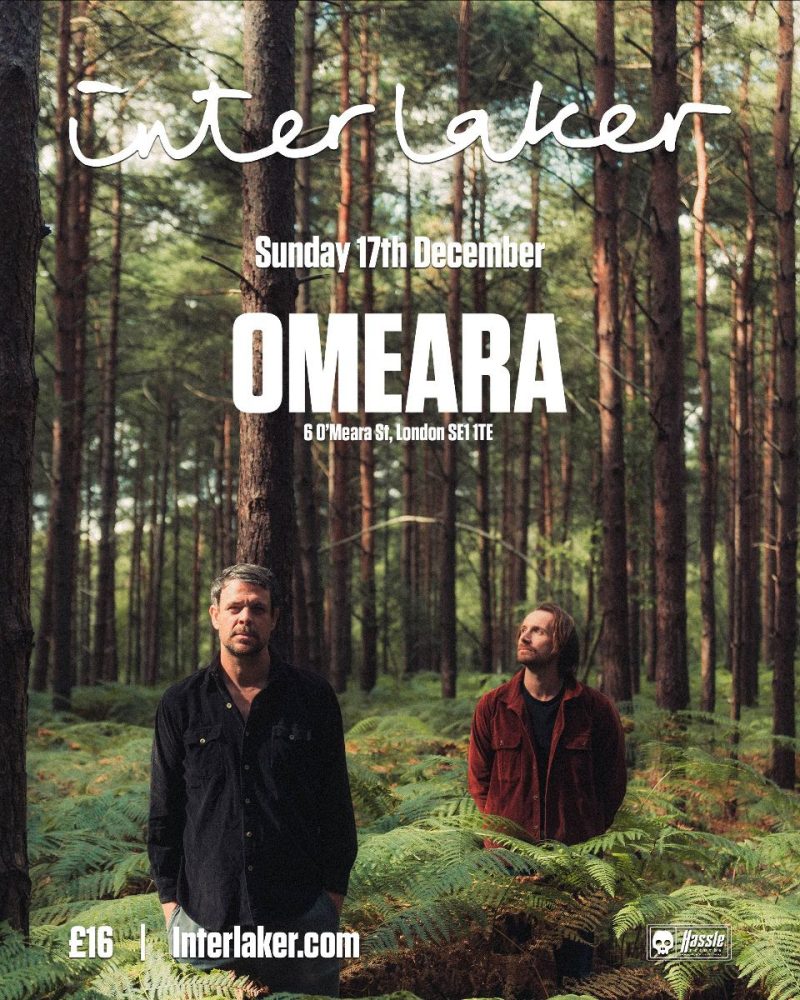 Watch the video for 'The Hunger' by Interlaker
Listen to 'Bottomless Pit' by Interlaker