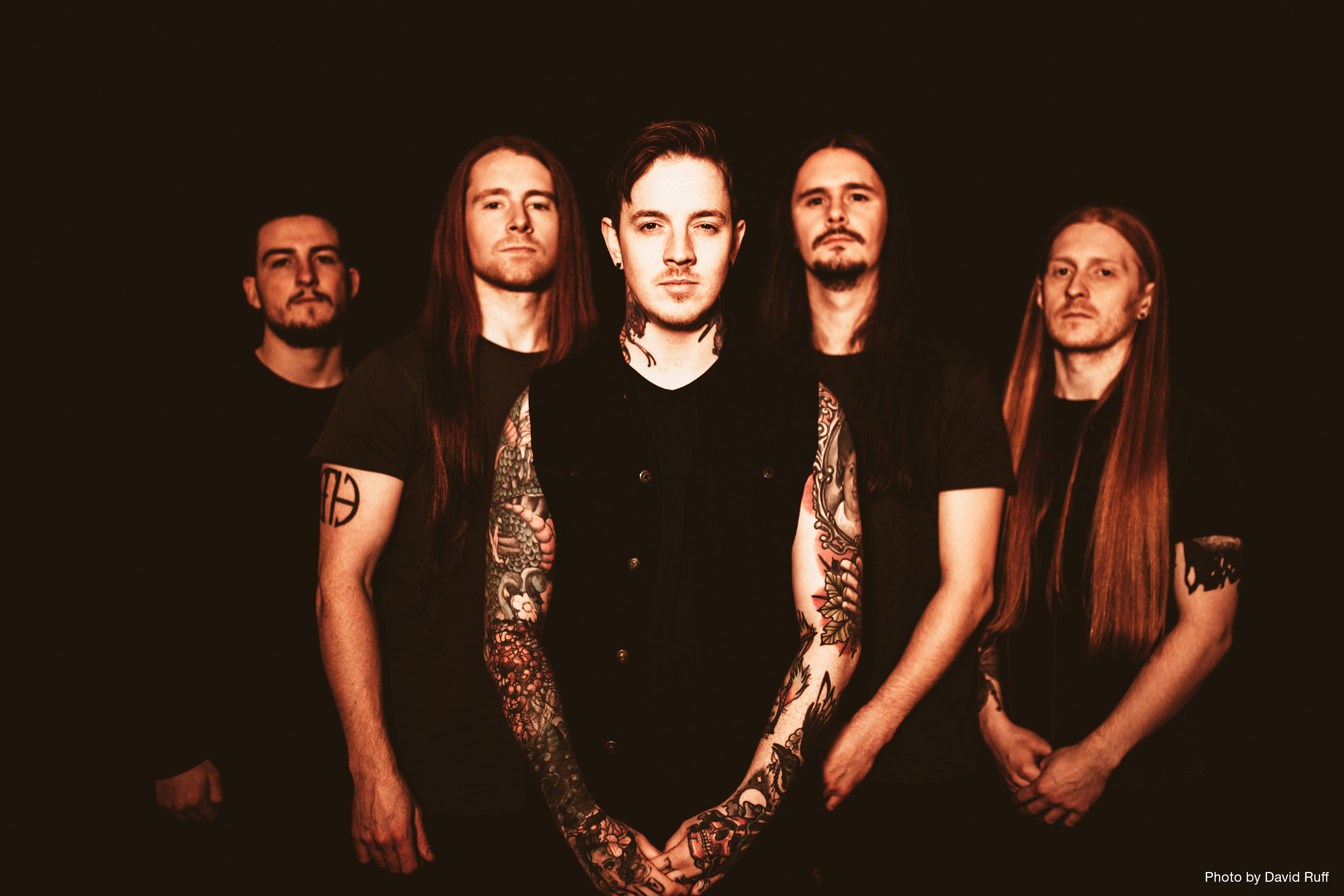 Often is the case that when you have been creating music for nearly 20 years that there is a sense it can start to feel like a bit of a job and the love and passion can sometimes waver. But if you were to say that to Bleed From Within vocalist Scott Kennedy he would tell you a different story.
Formed in 2005, the metalcore band from Glasgow have been producing a brutal sound ever since. But things for the five-piece began long before the formation of the band as Kennedy explains to Already Heard. "We started this band because we are all best friends," explains the band's frontman. "I mean we have been hanging out since I was about nine-years-old and I'm now 30 and we are all still the best of friends.
"When we were younger we all used to get together and hang out and play and listen to music, we weren't the type of kids who would be going outside and playing football."
Kennedy goes on to say that it is the friendship that comes first even if one day, and hopefully it doesn't happen, the band were to break up. He added: "There was a time when we weren't really getting that many gigs outside of Scotland when I thought that the band was going to break up, but even if we did we'd probably still end up hanging out and playing music together."
Something which has aided the band this time around, releasing their fourth full-length record 'Era', has been the addition of new blood. After guitarist Martyn Evans left the band, it meant there was a hole for the band to fill. Enter Steven Jones, who seems to have taken to the role like a duck to water. "I was actually the only one in the band that knew Steven fairly well," Kennedy explains. "He also plays guitar in a band called From Sorrow to Serenity, and we have played a few shows with them in the past and they actually asked me to do guest vocals on one of their records.
"When Martyn left the band we started writing the new record but before we went into the studio, Craig (Gowans – guitar) wanted a second person to bounce ideas off. We started looking around and Steven said he was interested so we got him to learn two of the new songs and write one to bring to practice. When he got here, he played the two songs perfectly and the one he brought to us was incredible and actually ended up on the new record."
"We are massively proud of this record and I personally am desperate for people to hear it"
For Bleed From Within, their new record is all about growing up, and Kennedy believes it is some of the best and most mature material the band has written. Touching on politics, social media – in particular people's reliance on it, and addressing the state of the world right now. But to make sure this new record was at its peak the band ensured they took their time with it. "We are massively proud of this record and I personally am desperate for people to hear it. It took us five years to put together, and if I am honest I am glad that it took us that long as it allowed us to create the best album we can. I personally think this is the best stuff we've ever recorded and it's a massive step up for us."
For the five-piece writing metal has always been what they have been passionate about, and since their formation, they have seen many bands come and go. However, Kennedy believes it is the band's isolation in Scotland which has to some extent kept them grounded.
"A lot of the bands that are still around today like Bury Tomorrow, While She Sleeps and Architects have been around since we started as well. When we started there were all those bands in London and down south and there was this big buzz and clique around the scene. Us being from Scotland, we literally had to beg promoters to put us on shows down south.
"We have always kind of been the outcasts in the scene which is what we like. The whole Scottish thing is part of our gimmick and I want to embrace it more to be honest. If I had it my way, we'd have bagpipes and everything."

'Era' by Bleed From Within is out now on Century Media.
Bleed From Within links: Website|Facebook|Twitter|Instagram
Words by Tim Birkbeck (@tim_birkbeck)