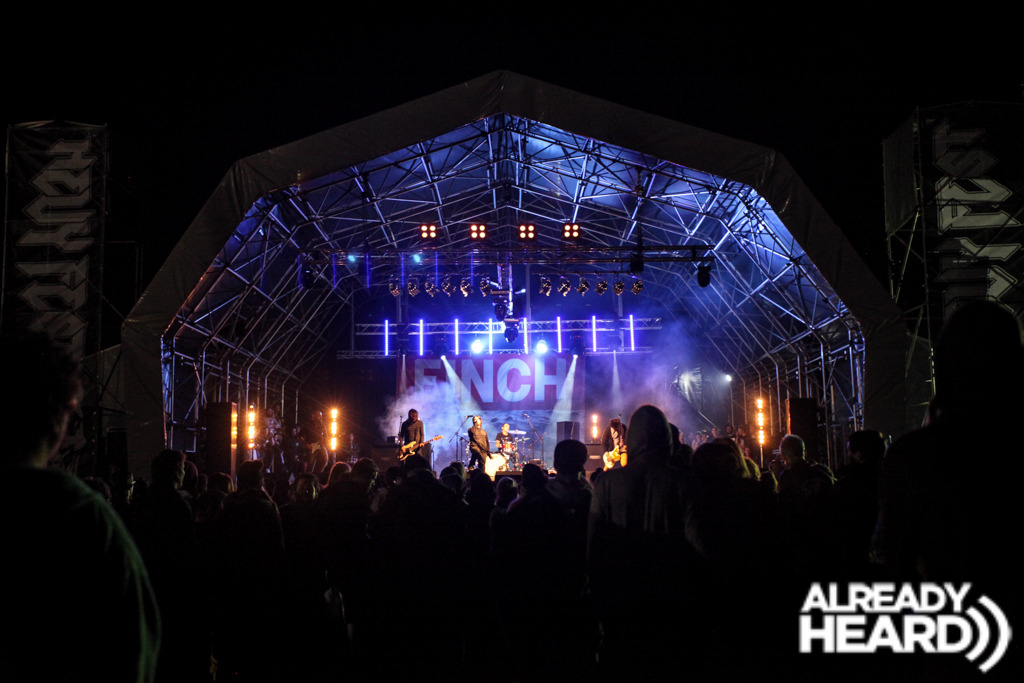 After a problematic 2013, Hevy Fest made its return last weekend at Port Lympne in Kent. Whilst it was certainly a scaled down affair, Hevy still offered its fair share of emerging and established names to get people talking.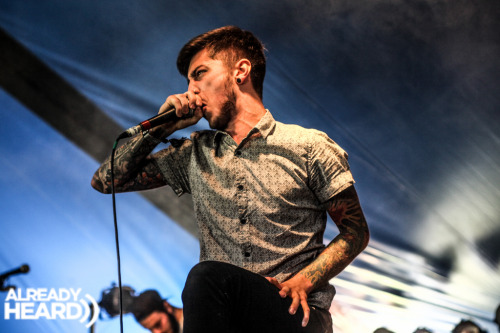 Heavily hyped London quartet The One Hundred had the tricky task of drawing in the sparse crowd as openers of the festival. Tucked away in the intimate second stage tent, the four piece played a pleasing set that showcased their brand of energetic electro-infused metal. With recent singles 'Breed', 'Kingsmen' and forthcoming newbie 'Downfall' all receiving a strong response, The One Hundred show once again whilst they are ones to watch. (3.5/5)
If The One Hundred had a tough task of opening the festival itself, Apologies, I Have None had the even trickier job of opening up the outdoor main stage. Having drawn in a thin crowd, the London trio played on with 30 minutes of down to earth punk with tracks from their recent 'Black Everything' EP and the superb 'London' LP. Yet the lack of atmosphere led to a disappointing set, even 'Sat In Vicky Park' couldn't stir up a mass singalong it deserves. (2.5/5)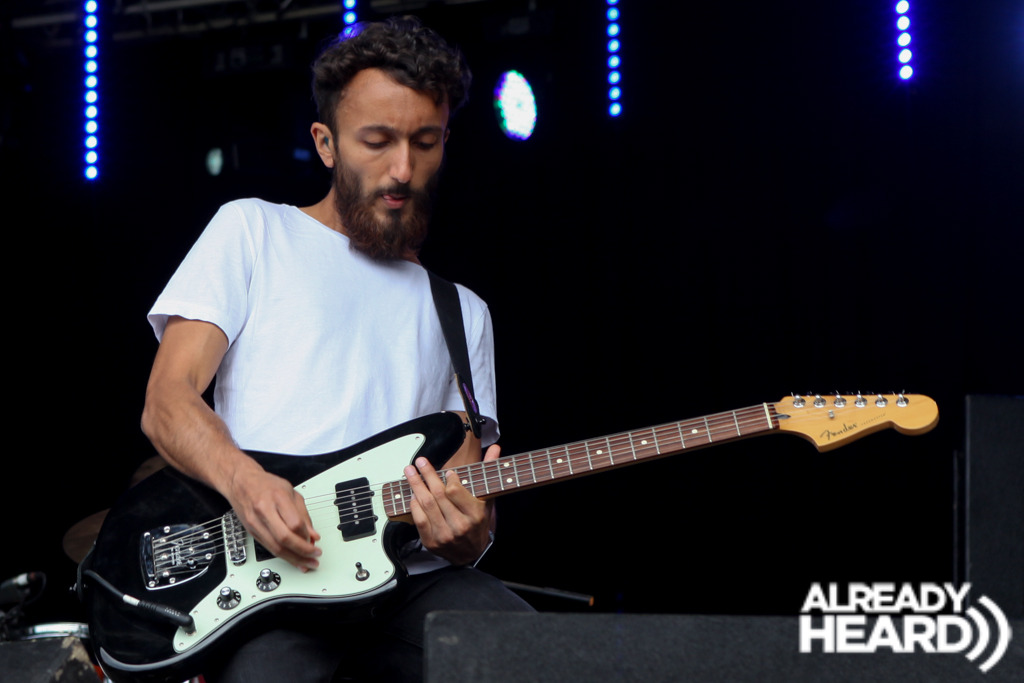 With their absolutely fantastic 'Fair Youth' LP just weeks away, Maybeshewill made their mark at Hevy with just a glimpse of new material in be 'In Amber' getting a strong airing alongside fan favourites such as 'Red Paper Lanterns' and the concluding 'Not for Want of Trying'. As always, the Leicester band are a tight knit unit who play with precision. They're one of the UK's most exciting instrumental bands, and even if they didn't draw a big crowd, today they showed just why they are just that. (4/5)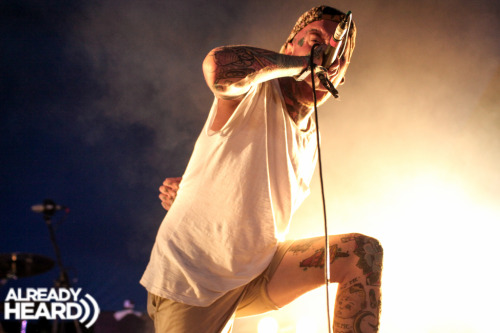 Across the 2 days at Hevy, you'd find a variety of UK hardcore bands with South Coast five piece Heart In Hand being one of the early ones to make their mark. With their mix of sharp guitars, soaring aggressive vocals and pummelling drums, HIH drew in one of the biggest crowds of the weekend so far. Despite that, for the most part the quintet come off as your general run-of-the-mill hardcore band. I guess it's a case of either you get it or you don't. (3/5)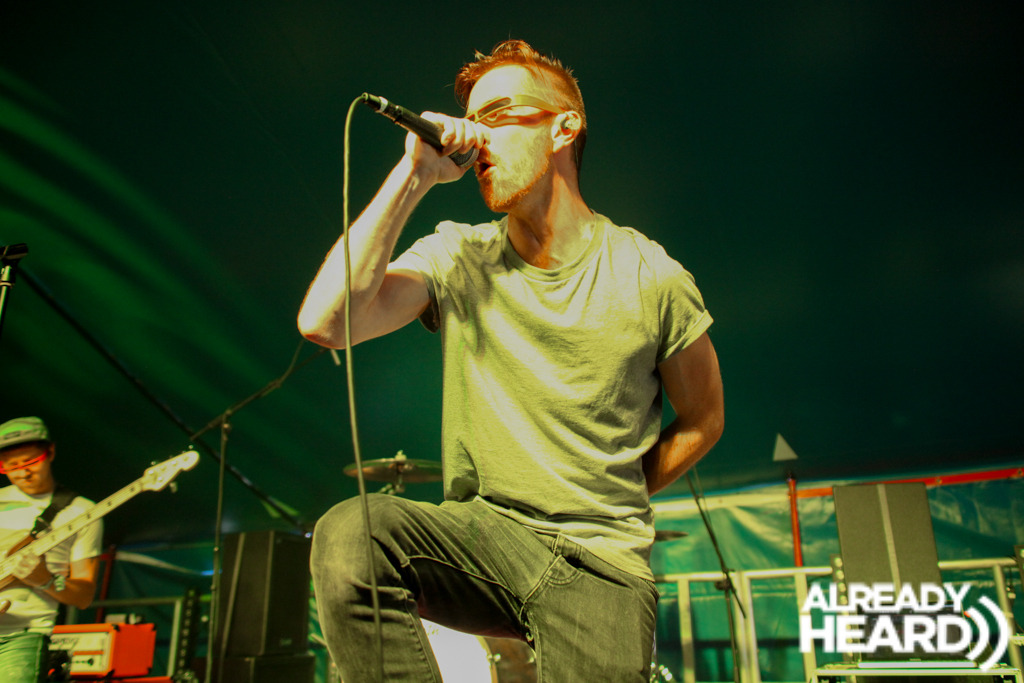 Over on the third stage, The Safety Fire donned Star Trek-esque rave sunglasses for their intimate set. Having personally seen the band just last month, the London five piece were once again on par, with guitarists Joe Ardiles and Dez Nagle trading riffs whilst Sean McWeeney tries to wrestle them for centre stage with an impressive vocal display. With hints of melody throughout, its the band's musical prowess that stands out and makes an early festival highlight. (4/5)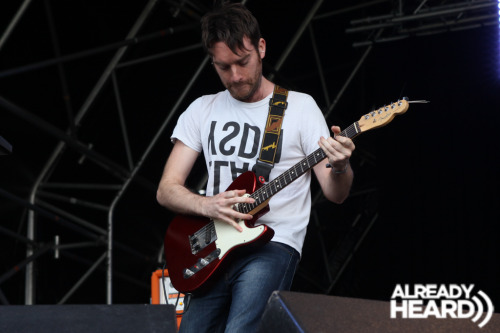 Next up on the main stage were instrumental noise-rockers Three Trapped Tigers. After a quiet 2013, the London trio's return was subdued as their experimental use of synth and guitars failed to gather interest. Their billing on the main stage was a brave move, and unfortunately for the band, didn't work. Hopefully the same doesn't happen at ArcTanGent later this month. (2/5)
After a brief break, Crime In Stereo made their long awaited return to the UK. However the seemingly small crowd were, for the most part, uninterested with their return. Nevertheless the New York group played some of the best moments from their back catalogue, most notably '…But You Are Vast' and 'Small Skeletal' along with some of their more hardcore punk-orientated numbers such as 'Bicycles For Afghanistan'. An underwhelming return for a band we hope to see a lot more from in the next 12 months. (3.5/5)
Despite the lacklustre crowd for the best part of the day, Norwegian six piece Kvelertak finally pulled in a strong crowd with their mix of rock and roll, metal and punk rock. With frantic guitars, pounding drums and growling vocals from Erlend Hjelvik, Kvelertak produced one of the most startling and energetic sets of the entire festival. Their set was dominated with tons riffs and head banging, and ultimately was left many with strong impression. (4.5/5)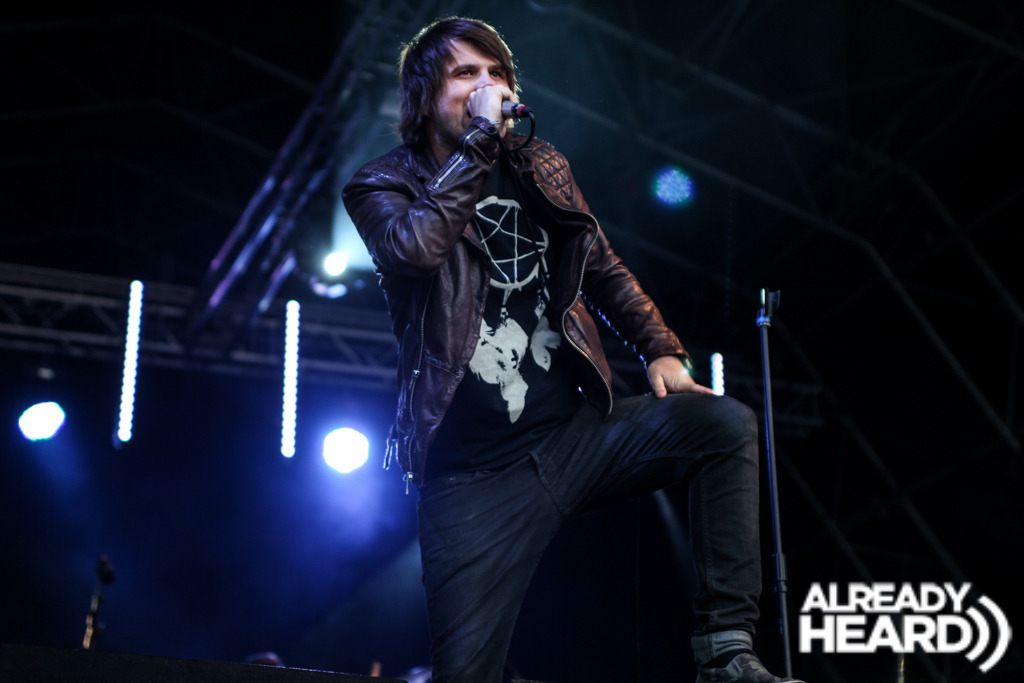 A frustrating 40 minute delay to see Tesseract led us to briefly catching Silverstein on the main stage. The Canadian played a crowd-pleasing set with tracks such as 'Smashed into Pieces', 'Smile in Your Sleep', and 'Arrivals / Departures' receiving the best responses. (3/5)
Back at the 3rd stage and following the aforementioned delay, Tesseract suffered from early sound issues with a dominating crash cymbal and snare drum making it difficult for vocalist Dan Tompkins' soaring vocals to stand out. Yet having overcome those early difficulties, guitarists James Monteith and Alec Kahney along with Amos Williams to complimented Tompkins with groove-filled instrumentation that was pulled off with accuracy. Although tonight isn't one of their strongest showings, musically and vocally Tesseract are still impressive. (3.5/5)
With their first album in 9 years due out next month, Finch's brief trip to the UK culminated with a headline set on the main stage. Whilst some may question their credentials for such a position, the post-hardcore Californian's stepped up to the plate with set filled with memorable numbers. With the majority of their set coming from 2002's 'What It Is to Burn' with cuts from 2005's 'Say Hello to Sunshine' being sliced in throughout, Finch certainly have the songs to back up their high positioning.
Frontman Nate Barcalow was on par as ever, and despite his fall off the stage early on, guitarist Randy Strohmeyer backs up Barcalow in the vocal department. Whereas drummer Alex Pappas, rhythm guitarists Alex Linares and bassist Daniel Wonacott steady the ship and keep the whole set together. Ending on a high with 'What It Is to Burn', night one of Hevy Fest ends with an almighty singalong. (4.5/5)
View more of Already Heard's Hevy Fest 2014 coverage here.
Words by Sean Reid (@SeanReid86). Photos by Heather Fitsell.