If you thought festival season was over, think again as Nottingham's Macmillan Fest was the setting for the climax of our summer.
Admittedly it's not the biggest or most well-known festival, but it's all for a good cause. With a majority of the proceeds going towards the Macmillan Cancer charity today, it's certainly a festival with a big heart.
Our day started at the acoustic stage where early acts Kaizen (3/5) and A City Alight (2.5/5) eased us in with their soothing female-led numbers. Whilst Garden State produced a promising showing with their gentle, emotionally charged set that more than often tugged at the heartstrings. (3.5/5)
Next up local pop-punks Layby made their acoustic debut to a warm reception. Showcasing stripped down versions from their recent 'Bombsite' EP, guitarist Neal Arkley and bassist-turned-temporary-guitarist Joe Askew combined to bring warming tones with drummer Ash Wain complimenting them with delicate timing. Whilst vocalist Aaron John Bowes rose to the occasion with a fitting display. However the relaxed environment proved too much, and unfortunately even an impressive rendition of Blink-182's 'Dammit' couldn't get the majority of the crowd involved. Nevertheless Layby have set themselves some solid groundwork to build upon in the coming months. (3.5/5)
Other than the acoustic stage, Macmillan Fest also offered its fair share of rock and metal acts. Next door in the Rescue Room, London tech/prog rockers The Safety Fire once again produced a tight showing. Like their sets at Tech Fest and Hevy, vocalist Sean McWeeney battles for centre stage with guitarist Joe Ardiles and Derya Nagle as they pound their way through the set with twisting riffs and driving chords. Whilst bassist Lori Peri and drummer Calvin Smith gives the band an underlying and admirable groove that rounds off their sound, even if the room is half empty. (4/5)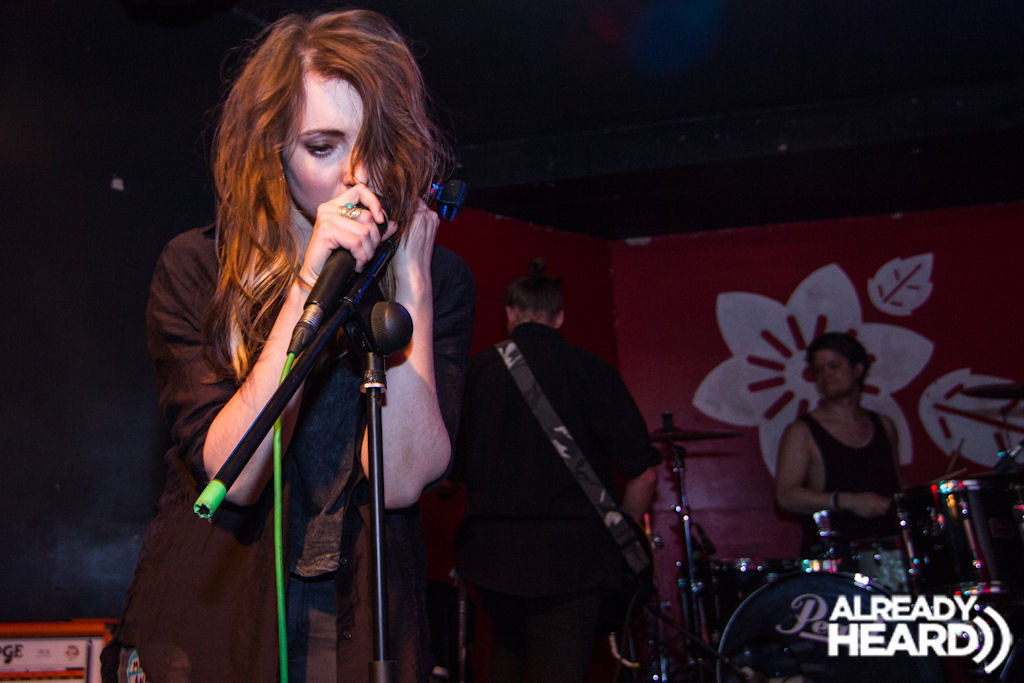 Over in Stealth, emerging pop-rockers Anavae bought their mix of bouncy and atmospheric songs to Nottingham. Whilst musically they're appreciative yet nothing extraordinary, it's the superb vocals of Rebecca Need-Menear that really shine out. A thoroughly confident showing that makes Anavae stand out from the dozens of female-fronted bands. (3.5/5)
Back on the acoustic stage in the Rescue Rooms bar, The Hype Theory produce a short and marginally unimpressive set. Sure vocalist Katy Jackson has great vocals and as a band, they have the songs to get noticed, but in an acoustic setting they prove to be lacklustre and even forgettable. (2.5/5)
A quick walk back to the Rescue Rooms sees Scottish metalcore titans Bleed From Within take to stage. In the brief showing we saw, it's clear they have something special going on. With their monstrous riffs and domineering vocals from Scott Kennedy, this display shows the Glasgow band are ready to take it to the next level. Within the UK metalcore "scene" Bleed From Within could well be the next band to breakthrough. (4/5)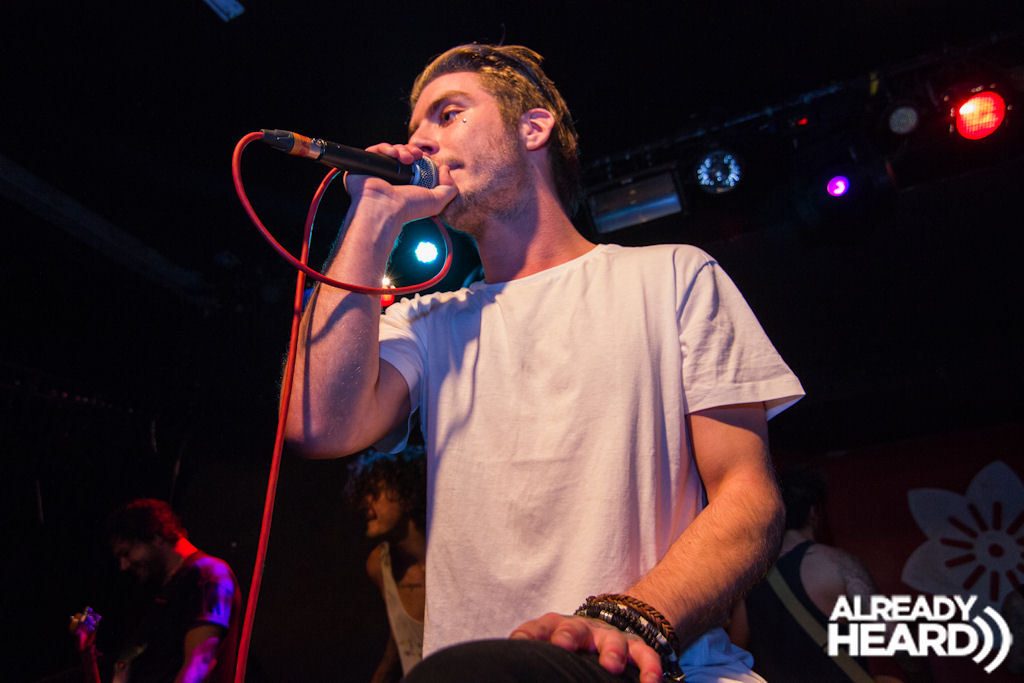 Our day ended in Stealth, where Derby's Violet showcased a mix of old fan favourites and material from their long awaited new album ('The Love, The Lust'). Their blend of screamo vocals from Charlie Bass, harmonious vocals from Jordan Samuel and the band's overall atmospheric metalcore sound is certainly impressive. Throughout their set the sextet incorporate elements of pop, R & B and straight-up rock that gives them versatility.
Whilst former vocalist Jonny Nelson makes a brief return as he joins them for 'Perspectives' mid-set before finishing on a high with 'The Brightside'. Tonight was a great showing for the Derby group and with their debut album now seeing the light of day, we hope to see plenty of more from Violet in the coming months. (3.5/5)
Even though Macmillan Fest didn't offer big, established names of other festivals, it served its purpose well. With an array of local acts and promising up and coming UK bands, the day had its fair share of highlights. Looking further ahead, the festival has plenty of potential to grow and expand it's cause-worthy reputation.
3.5/5
Words by Sean Reid (@SeanReid86).
Photos by Carrie-Anne Pollard.